They say the food we eat plays a big role in our weight-loss goal.
And those who remove sugar from their diet see faster results.
Does this make sugar the number one cause of weight gain?
Healthline.com explains it this way: "Overconsumption of calories causes weight gain, and sugar does add excess calories, which will be stored in the body as fat."
Nikki Torres, a certified Holistic Wellness coach and a yoga teacher, takes the Filipino diet as an example.
She says, "We do not realize how much sugar is in the Filipino diet... we like to make our adobo sweet, we like to make our spaghetti sweet, so even the savory dishes, we turn them sweet."
Sugar is a common food ingredient. As reported by Mayo Clinic, sugar is "a type of simple carbohydrate" that the body uses for energy. Food items such as fruits and vegetables naturally contain sugar.
But as many health researchers have pointed out, it is "added sugar" that is considered dangerous in excess.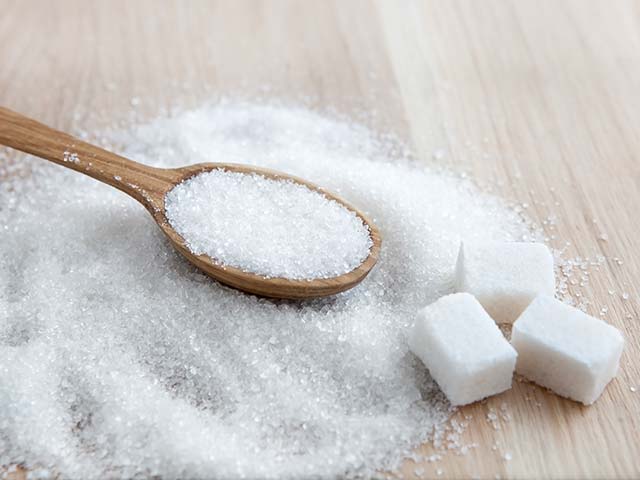 Added sugar, as defined by Harvard Health Publishing, is "sugar that food manufacturers add to products to increase flavor or extend shelf life."
Mayo Clinic also says added sugar contributes 'extra calories, but provides little nutritional value.'
Dr. Frank Hu, a Harvard professor of nutrition, points out that high intake of added sugar increases the risk for heart disease.
He says, "The effects of added sugar intake—higher blood pressure, inflammation, weight gain, diabetes, and fatty liver disease—are all linked to an increased risk for heart attack and stroke."
How to avoid added sugar in diet
Checking the food label and nutrition facts is one of the ways people can lessen their added sugar intake.
Nikki says sugar has many different names.
She explains, "When you like to indulge in sweets, sugar doesn't come in that form only. The name of 'sugar.'
"There's maltose, sucralose, fructose, high fructose corn syrup—those are the other names for sugar.
"Aspartame is also a form of sugar. It's actually not sugar. It's an artificial sweetener that screws up your gut microbiome.
"And when you consume kasi sugar, you change up the palate. There's going to be an imbalance in your gut and that imbalance is actually going to tell you to eat more.
"And then another thing to look out for is, for me, MSG. Not a lot of people react to it, but if you really watch out how you react to food, you monitor, you observe your body, you'll see it makes you sluggish. It gives you a headache.
"Another one is TBHQ... it keeps your food from spoiling.
"And then when you check the label for sugar, if it's a double digit number, drop it na. Because that's too much. Four grams of sugar is one teaspoon, so imagine if you times something that is 22 grams of sugar for a small cookie. You're having all sugar."