Solenn Heussaff and Nico Bolzico have returned to their home in Makati City, a few days after their baby girl was born on January 1, 2020.
Solenn gave birth to baby Thylane Katana via cesarean section (CS) at St. Lukes Medical Center - Bonifacio Global City.
On January 4, she showed a photo of her post-pregnancy body via Instagram Stories.
She wrote, "4 days Post Partum. Will be sharing my journey of recovery once i learn a little more about it.
"For now wont be exercising because of my CS but will slowly get back into it. In time."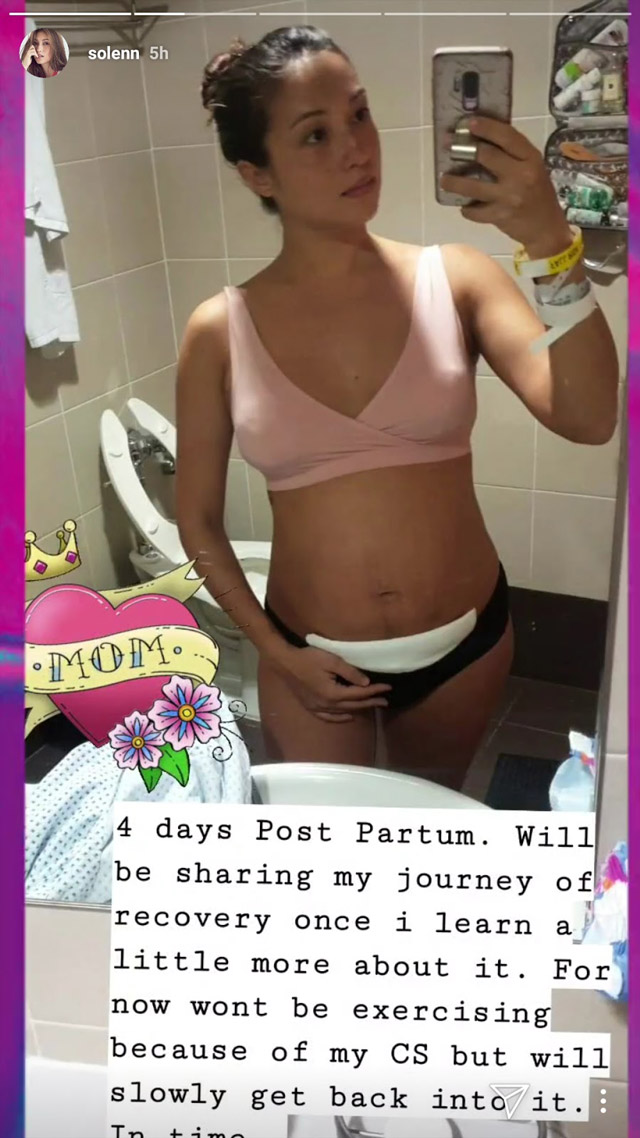 In another post, Solenn was seen fixing her postpartum wrap, which helps support abdominal muscles and provide light compression to shrink the uterus.
Solenn's IG story was reposted by @certified_solenn on Instagram.
Some of Solenn's fans noted she looks as though she didn't go through pregnancy and birth throes at all.
One comment read, "Strong woman, seems like you didn't give birth to your wonderful baby. Congratulations."
Another Instagram user wrote, "Parang ndi nanganak [emoji] congrats po [emoji]"
@certified_solenn also reposted Nico's Instagram Stories. In one video, Nico happened to espy Solenn breastfeeding and he was heard saying, "This is like entering to heaven!"
In a separate post, the couple was seen fixing their things and preparing to leave the hospital.
Early today, January 6, Nico put out on Instagram his first few moments with Baby Thylane Katana, "... thought we knew what unconditional love was until you came to our lives! She was accepted by #Pochola and ignored by #ElGato.
"Next challenge introducing #ElPatato. I am worry coz he is very territorial I am in charge of the burping department!"
Nico also said in his post that he wants his daughter to call him "El Padre," musing, "She calls me #ElPadre, [imagining] when a boy tries to court her and she tells him: "You ll need to talk to #ElPadre first" ... They won't even try! #BabyBolz"