Kylie Padilla is not in a hurry to lose the extra pounds she gained during her second pregnancy.
A month after giving birth, the mother of two chooses to embrace her postpartum body and fight off the "nagging" voices telling her to lose weight.
In an Instagram story, Kylie reminds herself and her fellow moms that self-worth and self-esteem don't depend on how much they weigh.
"As women we were raised to be so hard on ourselves. And to fit certain ideas of beauty that have stained our self esteem," the celebrity mom writes.
Published as is, she continues, "As someone who just gave birth I feel it is my responsibility to fight these unhealthy thoughts.
"Even when people tell me upfront 'ang taba mo' and they have no right to.
"I'd like to think that my worth surpasses what my weight is."
Just like the first time she had a weight issue, Kylie believes her newborn son likes her body "cushiony."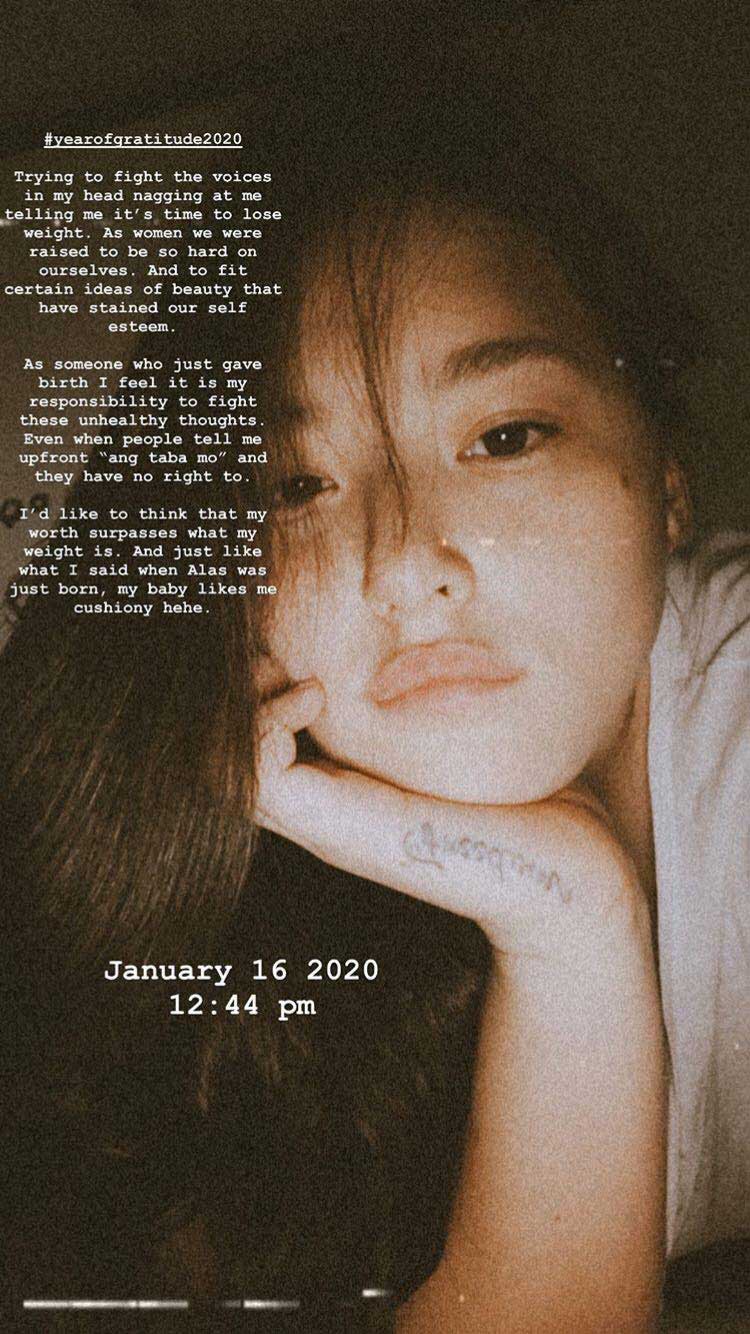 "OWN YOUR BODY"
Kylie first tackled body positivity on social media after she gave birth to her son Alas Joaquin in August 2017.
In a now-deleted Instagram post, her caption read: "A tribute to all mamas out there. Own your body.
"Love your body even after making a human being.
"You're even sexier now, that your body created a human.
"That's hard effin' work!"
In December 2019, Kylie gave birth to her second son Axl Romeo.