As an actress, Ynna Asistio has known the pressure of always looking good in the public eye.
Ironically, her weight problem started when she decided to forego showbiz and focus on her studies.
The daughter of actress Nadia Montenegro and the late politician Boy Asistio, Ynna has been acting since 2006.
She related to PEP.ph (Philippine Entertainment Portal) in an email interview on August 19, 2020, "When I stopped showbiz and concentrated on school and business, I gained like double my weight.
"When I stopped showbiz and concentrated on school and business, I gained like double my weight
"I was about 108 lbs. while I was in showbiz, then my biggest was 160 lbs.
"It was painful kasi how they talk and say bad things... Did I get pregnant daw?
"I became so unhappy... There was a time that I couldn't look at myself in the mirror anymore."
The 28-year-old actress added, "Before, I used to be so dependent on diet pills to the point that I drink 8 tablets a day to maintain my weight."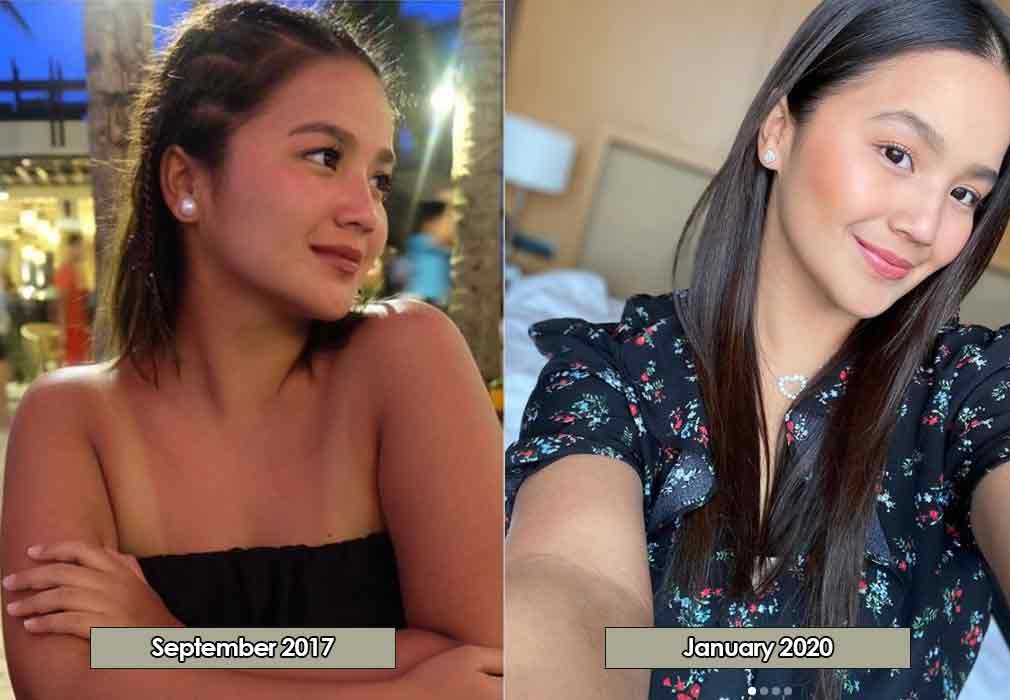 YNNA'S ROAD TO WELLNESS
It took Ynna more than four years before she learned to embrace her body and to treat herself with more love and care.
In 2016, the year she weighed her heaviest, Ynna made an about turn to face the problem head-on.
The actress-entrepreneur began researching ways to lose weight, "I went into a pingpong state on my weight loss journey from 2016 to 2018," Ynna told PEP.ph.
"During that period, my dad died in 2017 and I decided that I have to be healthy and take care of myself.
"But the problem with my body kasi, I gain fast but lose slow and super struggle iyon.
"I went into depression and anxiety, depriving myself from eating.
"Pero ang hirap kasi my mom cooks very well. My sister too is a chef, so masarap lagi pagkain sa bahay! Hahaha."
But she knew food plays crucial in achieving one's weight goal, so she looked into her diet.
Ynna continued, "2019... I started to examine my body and observing it."
"That's when I realized that my body isn't compatible eating carbs like rice, bread, pasta, noodles etc... I get so bloated.
"That's when I started to lessen my intake of the said food.
"I'm not used to eating rice talaga, e. Maulam ako, hehe!"
Next, she began establishing a fitness routine.
"While observing my body, I started exercising with my siblings and exercising alone until I got the groove and hang of working out.
"It turned out to be a habit, then a lifestyle for me."
Ynna made sure to work out "at least 4-5x a week, then rest during Sundays."
She drank more water and loaded up on veggies and fruits.
This routine has worked for Ynna that she lost 15 pounds in 2019 and 15 pounds more during the quarantine this 2020.
Ynna said taking things "slow" has helped her stay motivated throughout the process.
She continued in her e-mail, "There were a lot of times that I wanted to give up and just stop because it's really tiring, but maybe what motivated me is my goal to reach 130 lbs.
"I did it slowly, like 5 lbs or 10 lbs a month. That's why my progress was slow, hehe.
"But for me, small or big progress is still progress!"
FINDING HER SELF-WORTH
Ynna said learning to listen to her body has done wonders for her resolve to take care of herself more.
"Parang ngayon, grabe ko alagaan katawan ko, haha.
"Before, never ko naman siya pinabayaan, but iba pala pag naramdaman mo iyong self care and love.
"I started to love myself more... I love how my body adjusted to everything.
"I can't elaborate, but it really works.
"You have to listen and observe your body physically, mentally, and emotionally."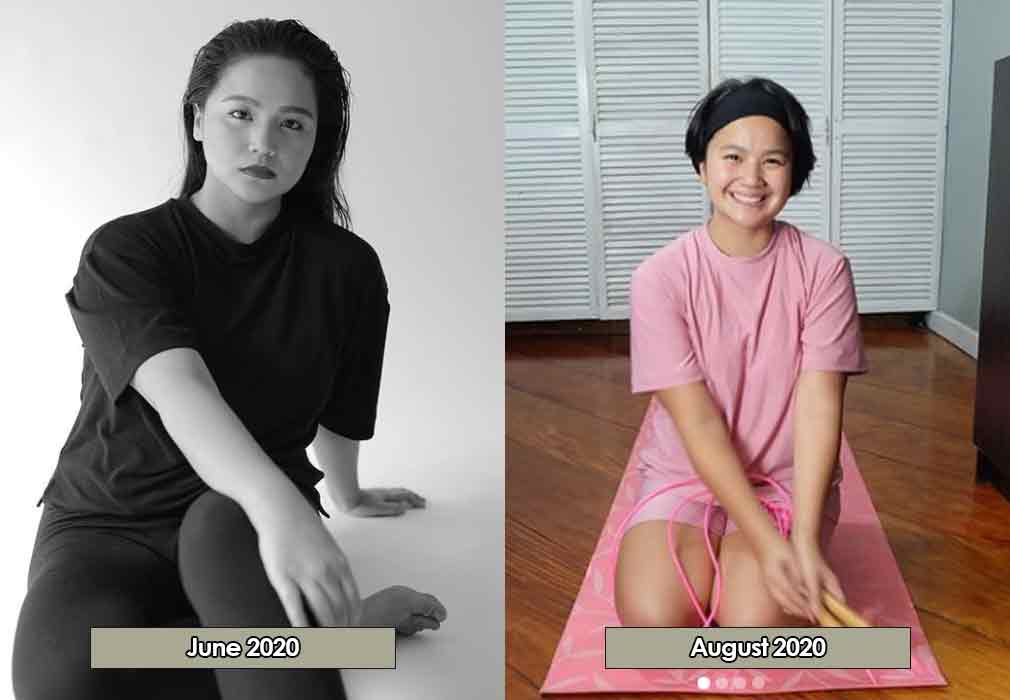 Ynna said her journey became more meaningful when she returned to her faith.
"I can say that God is actually a big part of the whole process. The body being the temple that you have to love and take care of.
"I would pray na to God to help me with my weight loss journey. He may not have answered it right away, but I guess God really has a perfect time for everything.
"And he did all these when my spiritual life was in a good state and everything else followed.
"God brought me here. God brought me to this drastic change that happened to me when I accepted him again in my life.
"He fixed me spiritually, mentally, emotionally, and physically. He gave me peace and happiness."
Ynna has now learned that taking care of her body begins with loving herself more.
"He is with me, leading me to do what is right. Not only in this weight loss journey, but my life!
"Once you see yourself in the mirror and you learn to accept your imperfections and flaws and learn to love them, everything follows.
"You learn to accept the body and the beauty God has given you."
Gusto mo bang lagi kang una sa showbiz news at scoops? Subscribe to our Viber Chatbot here para lagi kang updated, and join our community for more pakulo!