Expert moms know that summer is not all about having fun.
The sudden shift in temperature is enough to cause allergies or cough or both in their kids.
Thing is, these viruses can be caught anywhere—doorknobs, cell phones, computer keyboards, etc.
Rica Peralejo is among the many moms who want to be prepared for these health concerns.
"As a mom, I want to make sure that summer would become a memorable time for the whole family.
"My husband and I always make sure we take care of ourselves first so we can take care of our son, Philip.
"Being in tip-top shape allows our whole family to have the best summer and enjoy our vacations."
How?
Rica says, "…being an Expert Mom is all about ensuring that the whole family is happy, healthy, and free from disease."
Hence, know what you should know and do what you should do.
Here are seven things we learned from GSK's Expert Moms event held on March 30.
1. Did you know there's the dry cough and the productive cough? The difference between the two is that the latter comes with phlegm.
2. We all become vulnerable when our immune system is weak. Usually, we catch it by simply touching virus-infected surfaces then touching our nose and mouth.
3. The objective for the latter is "get rid of excess mucus in the airways," so taking the right medication is important. Pediatricians recommend Protussives such as Ambrolex® (Ambroxol).
4. Allergy is also prevalent during summer.
An "inflammatory reaction" happens when "the body detects a foreign or potentially harmful substance; produces antibodies and histamine, which are then released into the blood stream to fight it off."
5. Common symptoms are rapid, shallow breathing, wheezing, cough, sneezing, itchiness or development of rashes.
6. Common trigger can be found in food such as peanuts, milk, eggs, seafood, plants, pets, house dust mites, mold spores, or medications, especially antibiotics.
7. Virlix® (Cetirizine) can manage the symptoms of allergies.
Dr. Sheila Chua, GSK's medical affairs manager and a practicing dermatologist adds, "Take note of what causes allergies among your family members and try to avoid them.
"It also helps to always have a trusted allergy medication in your bag whenever you travel so you can easily address the symptoms of allergies when they occur."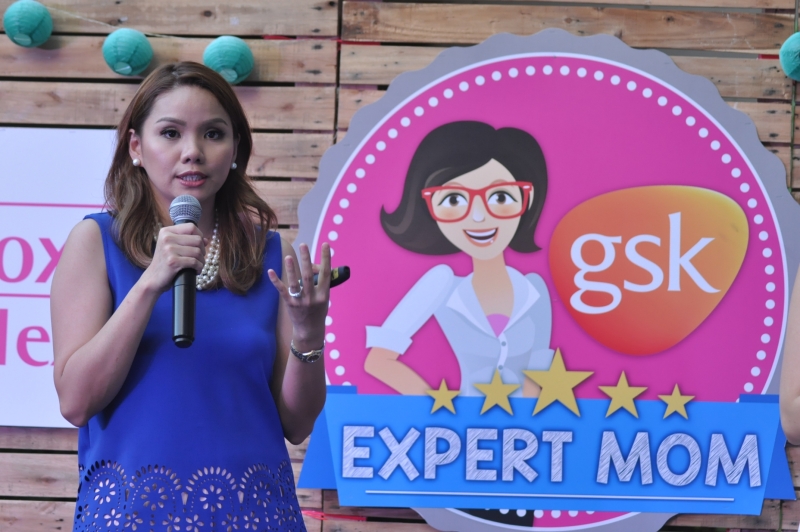 Rica echoes, "Of course our priority is to keep Philip healthy, so we always make sure we are prepared with the necessary medications whenever we travel just in case he gets sick."