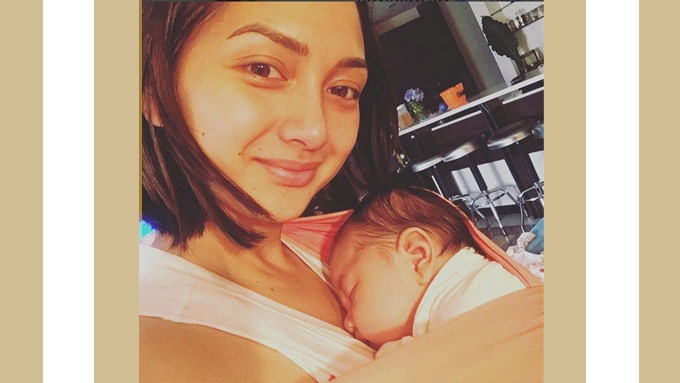 IMAGE @iyavillania on Instagram
---
A month after giving birth, Iya Villania resumes her fitness activities.
Some of her followers asked, "Okay na ba mag-exercise ulit? Baka mabinat ka."
Most baby and mommy websites say yes, "after six weeks," starting with moderate exercises.
Iya Villania gave birth on August 30.
On Instagram, she posted her first workout photo showing what seemed like a rower a week ago, which was 42 days or six weeks after she became a mommy to Baby Primo.
On October 13, Iya went to the gym with her bike!
On Instagram, she wrote, "Nice to be able to bike commute again since being pregnant and giving birth! The best way to beat the traffic!"
Yesterday, October 17, her husband Drew Arellano posted a photo of Iya doing some stretching.
His followers noticed her post-pregnancy body and remarked, "Ang sexy pa rin!"
Expect Iya to post more of her fitness activities.
In a post she mentioned that exercising makes her happy.
ADVERTISEMENT - CONTINUE READING BELOW
"Exercise is my feel good activity that keeps me from going insane from this new life of motherhood. It's a tough job! So I gotta keep up!"