Believe it or not, Solenn and Erwan Heussaff used to be "fat kids."
Solenn was eight when she started gaining weight.
She decided to eat just an apple a day for one whole month when she turned 14.
For Erwan's part, he was obese until the age of 20.
He weighed 240 pounds at his heaviest.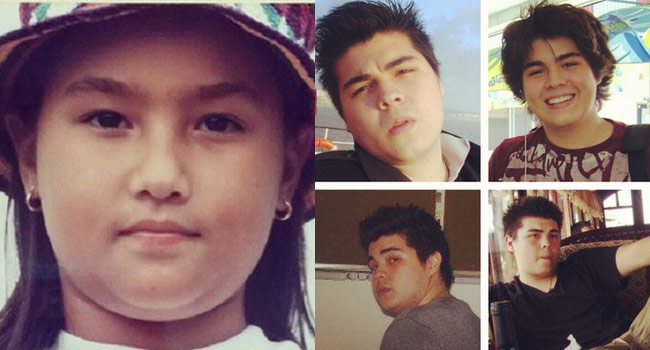 During the Team Solenn versus Team Erwan #NutriUpYourGame Challenge at the Glorietta Activity Center in Makati last January 21, the two said they are just "regular people," and do not consider themselves athletes.
How does it feel to be tagged as "fitspiration"?
Solenn told PEP.ph (Philippine Entertainment Portal), "We were big when we were small and it wasn't an easy journey, the two of us.
"But if we did it, anyone else can do it din. So it's nice to be an inspiration."
Erwan added, "It feels great to have people sort of come up to you and say, 'You know, you pushed me to work out. I'm in the gym now because of you. I lost weight.'
"So it's really great."
#SIBLINGGOALS Curious about Solenn and Erwan's workout routine?
Erwan underlined, "Just hard work."
The chef/restaurateur's choice of workout: "sprinting, swimming, and crossfit because it moves everything."
His diet? "Eat everything as naturally as possible."
Solenn is into boxing and yoga.
And her advice regarding food, "Stick to what's healthy. I don't eat anything fried."
During the event, Solenn told the crowd, "You should always say goodbye to that mentality of 'I'll start tomorrow, start next month.'
"No, you start on the day because you're always going to give yourself an excuse.
"So if you want to get fit, now's the time."
Erwan reiterated, "Just start.
"You will always have something else to do. You will always be busy. You will always be making excuses.
"So one day if you tell yourself, 'Okay, today I'm going to start working out every day.'
"It's as simple as that.
"Once you start moving, you'll never go back to being non-active."