Judy Ann Santos welcomed the month of March with an announcement: she is "back to work!"
It may be recalled that the actress had to beg off from her TV projects in 2015 when she got pregnant with Baby Luna.
She gave birth on January 8, 2016.
But save for her Cinemalaya entry Kusina, which was released in August 2016, Juday has been focused on being a wife and mom, and getting her pre-baby weight back.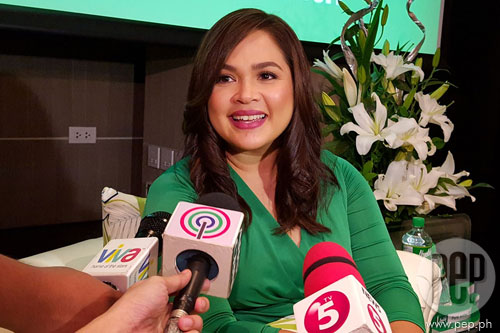 Pass forward to March 1, 2017, the mother of three said she's ready to make a comeback on TV.
And by saying "ready," she also meant she has lost weight.
What did she do?
The wife of Ryan Agoncillo religiously trained under Coach Kevin Roy Robles of 360 Fitness Plus Alabang.
After countless reps of deadlifts, squats, and pushups, Juday was proud to say she lost 10 kilograms or 22 pounds.
Her next goal is lose "15 kilograms" more.
Aside from the motivation given by her coach, she thanked Ryan for being her gym buddy and dance partner.
The actress wrote, "Thank you bub for pushing and motivating me every week."
With her "support group," which includes her children Yohan and Lucho, Juday is more than enthusiastic about reaching her weight goal.