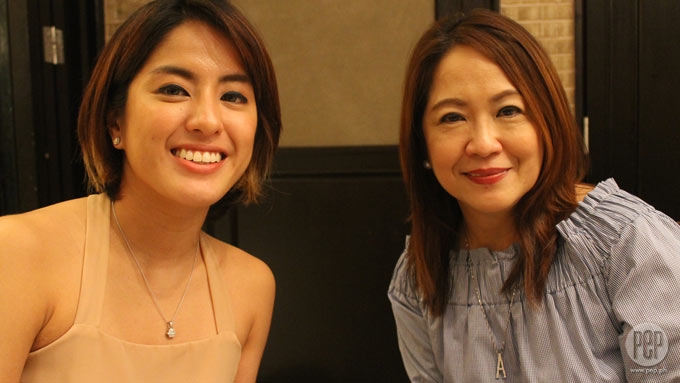 IMAGE FM Ganal
---
Growing up, Gretchen Ho's mother Annie was quite the disciplinarian.
Even though she was a working mom, Annie Ho supervised the daily meals of her four children.
"I always make sure na they are served meat, fish, fruits, and vegetables," she revealed during the launch of Sofitel Philippine Plaza's newest food selections for Spiral last April 21.
Junk food was a huge no-no in the household.
Gretchen recalled that all the chips were stashed in a corner that only their mother had access to, and it meant big trouble if anyone dared to grab one from the stash.
The Kapamilya host recalled one time she dared to get a snack for herself, "May isang time kumuha ako ng chichirya 'tapos nakita niya.
"Sa basurahan, hinahanap niya!
"'Tapos naalala ko, sinabi niya, 'Kinain mo ba? Kinain mo ba?'
"Hindi ako umamin.
"'Tapos nung nalaman niya na ako talaga ang kumain, pinakain niya ako ng sili."
Eating sili was Mommy Annie's form of punishment when she caught one of her children lying.
But this strict upbringing paid off big time when Gretchen became the star volleyball player for the Ateneo Lady Eagles back in her university years.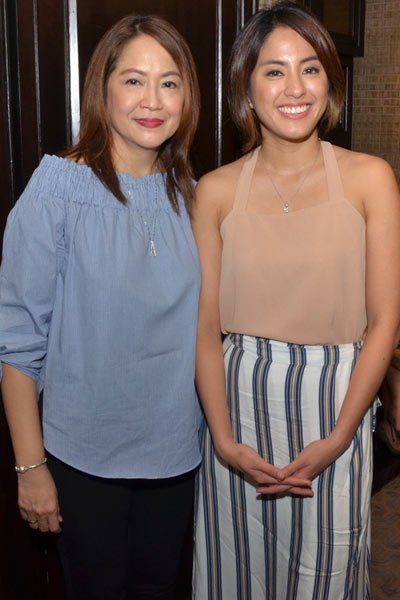 ADVERTISEMENT - CONTINUE READING BELOW
Gretchen said, "I think she made the experience of eating vegetables a lot more fun.
"Before, we would have ampalaya on the table, but then, when she tried recommending, 'O, try mo yung salad. Try mo 'to!'
"Yung mom ko kasi mapilit talaga. Lahat talaga, 'Sarap, masarap iyan! Sige, try mo na!'"
As an athlete, health was important.
Mommy Annie's constant reminder of eating healthy rubbed off well on her children.
Gretchen resumed, "You know, my mom, I think I appreciated her for being makulit because I'm also stubborn in some ways, and she would always remind me to eat, to eat well."
HEALTHY TOGETHER. Now that Gretchen is an adult, it is now her turn to remind her mother to eat healthy.
The former Lady Eagle related, "Ngayon, ako naman ngayon nagagalit kay mommy.
"Because sometimes she indulges on junk food, for example, or sometimes she takes too much coffee in the morning. Nagkakaroon siya ng hyperacidity.
"Mommy, alagaan mo sarili mo."
But even if the mom is now at the other end of the scolding, Mommy Annie still reminds Gretchen to eat properly and take care of herself.
For that, Gretchen has been thankful.
"I want to put the spotlight on my mom, because sometimes, I forget to eat. But my mom talaga, 'Oh, don't forget to eat!'
"My mom is the one who talks to my PA, pinapadala niya yung food sa kotse.
"'Tapos before I eat, pinapainom niya ako ng Vitamin C, fruit shake. Lahat, si mommy talaga.
ADVERTISEMENT - CONTINUE READING BELOW
"We're helping each other become healthier."