Rachel Peters of Camarines Sur has been the talk of the town since she bagged the coveted Miss Universe-Philippines title last April 30.
This Filipino-British beauty bested 39 equally stunning ladies, and won four special awards—Jag Jeans Denim Queen, Miss Photogenic, Face of Binibini, and Best in Swimsuit.
The latter didn't come as a surprise.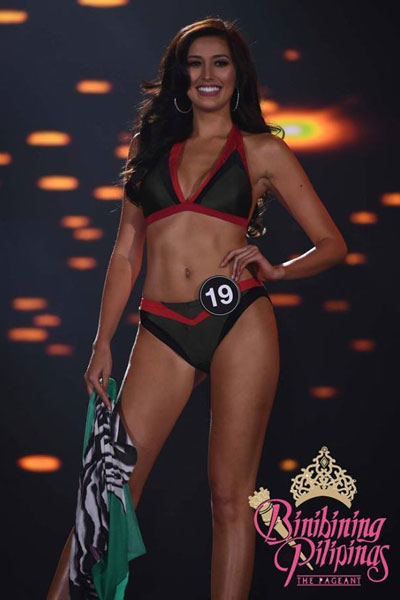 While most candidates this year are fit and sexy, this 5'8" lady looks most confident in what she considers her usual OOTD: swimsuit.
Her Instagram feed shows that she's in her element when she's at the beach.
This lady is a surfer...
...and thinks of Siargao as her "home."
In fact, she has a business venture on the island. It's a cafe called Bake.
This 25-year-old beauty queen truly has a body to die for.
Thanks to surfing, which has been helping her maintain her bikini-ready bod.
Aside from surfing, she is also into boxing.
RACHEL PETERS SHORT BIOGRAPHY
Rachel Peters was born in Bahrain to parents Nigel Peters, a British, and Annie Obregon, a Filipino. Their family business manages a concert promotion company which handles shows all over Southeast Asia. The beauty queen graduated from the British International School, Phuket in Thailand, with an International Baccalaureate degree, and earned her bachelor's degree in business, tourism, and events from La Trobe University.