You want to lose weight? Then you really have to want it.
Raymond Gutierrez told PEP.ph (Philippine Entertainment Portal) in a recent interview, "You have to change in order to be changed."
But unlike the other fitness enthusiasts, the son of Annabelle Rama and Eddie Gutierrez does not have a strict calorie count diet.
"I don't base it on calories, I've never been a big fan of calculating the numbers.
"It's more about portion control."
He added, "I just make sure that I don't eat too much and I eat the right thing."
During the G Active event last June 21, at the One Canvas, Chino Roces Avenue, Makati City, Raymond revealed his power diet, which is essentially no fast-food meals, no salty foods, and no alcoholic beverages.
He said, "Right now, my diet consists of mostly fish, chicken, sweet potato, vegetables, asparagus, avocado.
"It's pretty much the necessities."
It helped that he started enjoying his no-meat diet, "I found out that I like fish and chicken more, and it helps me burn fast."
Last December, he stopped eating pork, beef, and rice.
With friend/co-endorser Isabelle Daza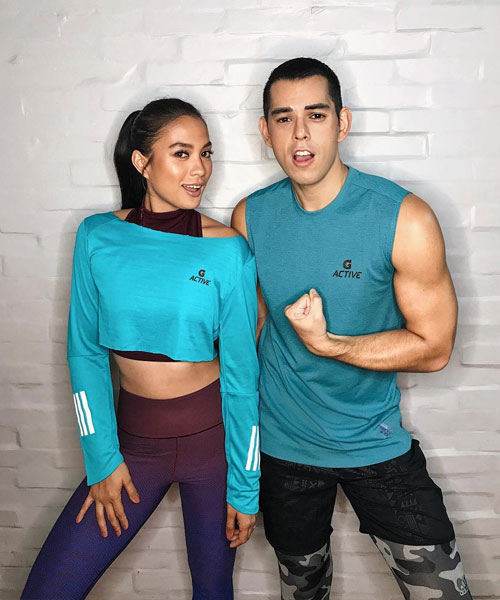 His lifestyle also took a 180-degree turn.
"You have to make sacrifices in order to see change," he said.
Among the things he had to give up was his late-night social life because he has to be up at seven in the morning to work out.
Workout has also figured greatly in his daily routine: an hour of cardio, attend to all his commitments, and another session of weight training in the afternoon.
He trains under fitness coach Arnold Aninion.
In a previous interview, he said, "When we started, it was like three, four times a week.
"But when I started enjoying it, I really wanted to do it every day.
"Overall, siguro, I dedicate two hours to three hours max per day with working out."
He realized, too, that "nothing comes easy...It's all about time management and making time for it."
Hence, despite the fact that he has his share of busy days, he added spinning, a 45-minute indoor workout that "employs a stationary bike, which has various tension levels," to his fitness activities.
"The first time I tried is spinning, I enjoyed doing that in Ride Revolution because of the music, the energy, the lighting."
It was also a "nice transition from my party boy days to my fitness journey."
He's also looking at doing the power yoga alternately.
According to doyouyoga.com, this improves "flexibility, toning and making different muscles group and the entire body strong."
His caption for this photo: "It was honestly one of toughest workouts I've tried which means I'm ready to face it."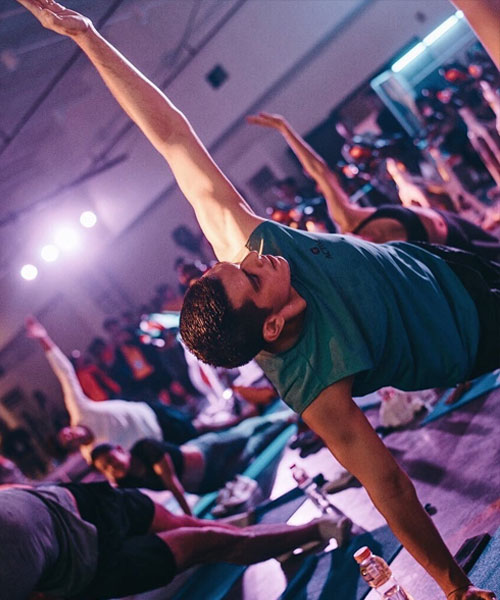 Way to go, Mond!