We often hear Pinoys say this about mothers, "Naging nanay kasi kaya tumaba nang ganyan."
But motherhood is not the only reason why moms get fat or become losyang.
This is the message that Mikkie Bradshaw wants to tell Pinay moms out there.
The wife of actor/singer Nyoy Volante said during the launch of her endorsement, "As a mom, if you're not happy and comfortable in your own skin, they'll see it and they'll mirror that in the future, you know.
"As mothers, you have to be the best versions of yourselves."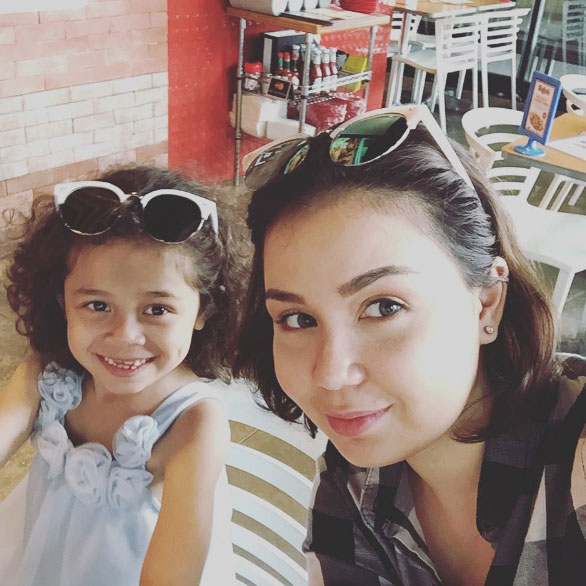 Losing weight, admittedly, has been a struggle for the theater actress.
She recalled, "I've been yoyo-ing all my life, and when I was younger I even struggled with an eating disorder.
"In recent years, I noticed na it's harder and harder to lose weight.
"I thought it was an age thing... because all of a sudden it's just so hard to lose weight."
Mikkie even considered getting liposuction to lose the unwanted pounds.
"I was already at a point na I was about to look at liposuction as an option because I was like, 'This isn't working.'"
Though she was dieting and exercising, she was becoming more impatient.
"I'm exhausted of looking in the mirror and hating what I see, I wanted to change it."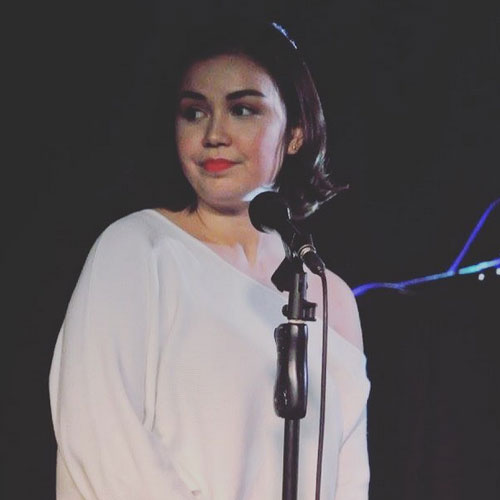 Her weight also affected her confidence as a theater actress.
Mikkie said, "I was really getting conscious on stage. It used to be na I was comfortable no matter what I was wearing.
"I've danced in bikinis as a stripper, I played a stripper.
"It was never an issue, I was never getting anxiety over stepping onstage and performing.
"Because that's my happy place, that's where I was comfortable."
And just like most ladies whose size went from S or M to L or XL (even XXL), shopping had become a challenge for her, pushing her to refrain from buying clothes for over a year.
She said, "Every time I put something on, 'Yuck ang panget! I don't like!'
"Or if you have to ask for a bigger size, and then a bigger size, and then a bigger size, and nothing's fitting, and you're like, 'Wag na, I don't like it anyway!'"
THE BIG CHANGE. At first, she was a bit skeptical, but she eventually tried the non-invasive slimming treatments.
In four months, she shed off 12 pounds from her former 152 pounds.
Her 34-inch waistline is now 28 inches.
The theater actress remarked, "Even now, I'm still like, 'Is there really anything happening to me?'
"But every time when I go out and when I see my friends... they're like, 'Oh my god, you're so small!'
"And then, I'll see it in pictures na!"