Breast cancer victor Jaymee Joaquin continues to beat the odds.
On her 38th birthday, she posts on Instagram a photo proving that her spirit is up and unyielding to virulent cancer cells.
She is as aggressive combating the dreaded disease, and unashamed of her scarred body.
Her postreads, "38 Years of Beautiful Existence. Mounting the blogging and media dream. Lived in 4 beautiful countries. Travelled solo in 5 continents and counting.
"Survived the barbaric cancer treatment.
"Comfortable bare naked with a scarred right chest and an imperfect left breast.
"Healthy. Happy. Content. LIVING LIFE."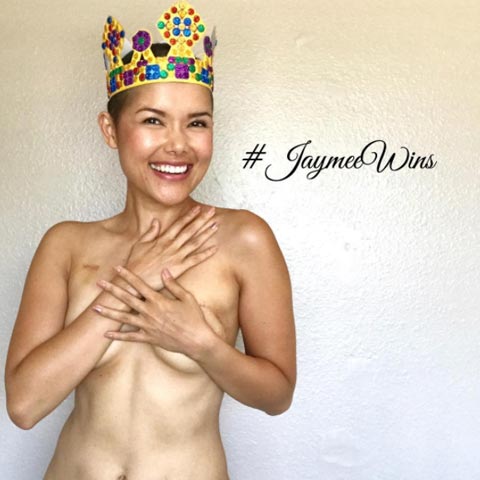 Jaymee thanks the Lord for giving her newfound purpose, "Grateful to be ALIVE and WINNING!
"TO OUR GOD BE THE GLORY!!!
"May the Creator keep using me to inspire all of you to continue to THRIVE!!!…"
She also adds a reminder to women to be "proactive" with their health.
"For the ladies, do self-exams on your breasts once a month.
"For the men, encourage the women in your lives to do the same.
"If something feels suspicious, turn it in to the medical experts ASAP.
"From now on, I will post reminders every 27th of the month.
"Let's help each other save lives through early detection and awareness!"
"PARTY MODE ON" In a separate post, Jaymee puts out a picture of her wearing a wig.
She relates, "Tonight was the first time I've been out to go dancing since I wasn't allowed to for awhile because of fatigue and low immune system from chemo.
"It feels truly amazing to have it all back so never take these things for granted and thank God everyday for it!"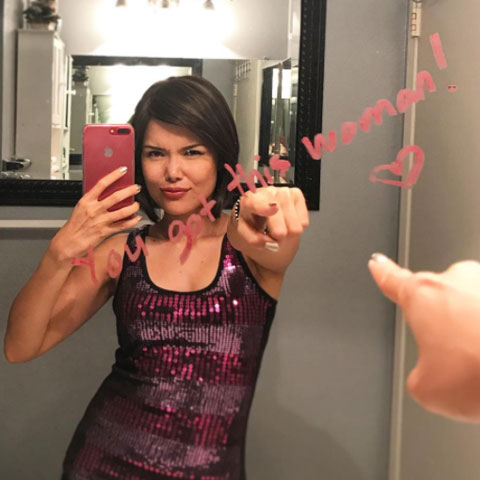 Earlier this year, Jaymee spoke for the first time about her Stage 2A breast cancer on her YouTube Channel, Jaymee Wins.
The former Kapamilya host chose to open up about her diagnosis to inspire people going through the same process.
As her channel's title suggests, Jaymee is determined to come out ahead of her cancer.
"Kasi fighting, may struggle pa 'yan, e! Bakit nag-i-struggle ka pa e puwede naman manalo na, di ba? So dapat claim na, Jaymee wins!
"I know that I will win. In my heart, I have faith in the Lord."
Jaymee celebrated her 38th birthday last July 27 with her close circle of friends.