Where did Michela Cazzola's puson go?
"Pu-son?" repeated James Yap's partner with her Italian accent.
Michela gave birth on August 8, 2016.
A month later, she posted this selfie, which elicited "did she give birth?" remarks from her followers.
Though she was wearing a slimming corset, her bod was almost back to her weight before she got pregnant.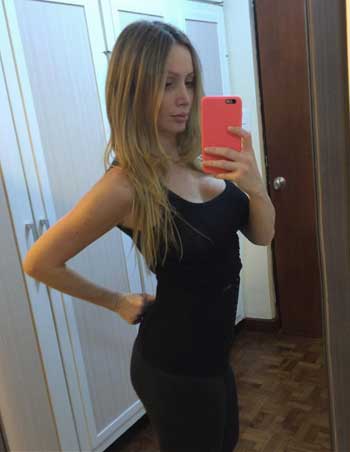 Six months later, she wore this sexy two-piece swimsuit in Boracay, where the cager celebrated his birthday.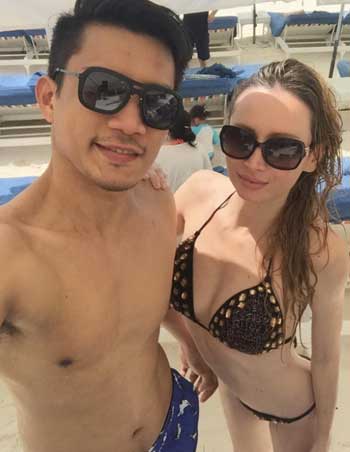 Michela has no diet regimen.
She told PEP.ph (Philippine Entertainment Portal) during the opening of District 8, the resto-bar co-owned by James, "I don't diet at all, but I work out."
As far as diet goes, Mic—as Michela is more often called—did not set any restriction for herself.
"I eat everything. I love drinking. Gusto ko everything—from fish, meat, pasta, wine, sweets—I cannot control the food."
But she has been taking her fitness routine seriously.
Mic says, "Muay Thai, cardios, squats, core—lahat talaga."
This was taken during their trip to Italy in June 2017.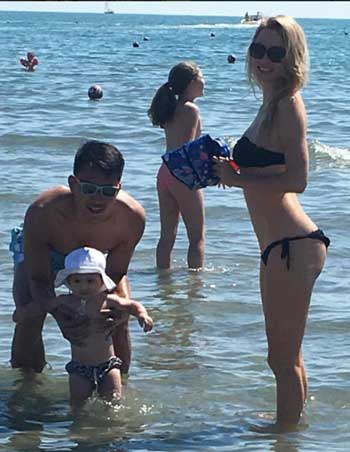 She specifically recommends Thailand's combat sport which is known for its stand-up striking and clinching techniques.
"Muay thai also, when you're stressed it makes you feel good, di ba, and it's very good for the arms and the legs."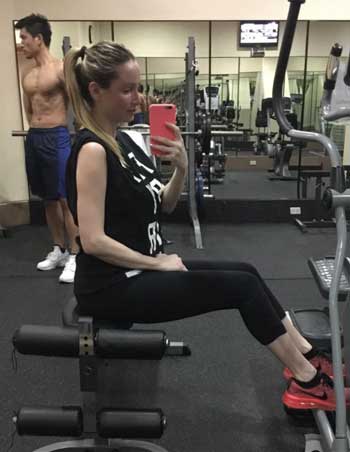 Lastly, we asked for her beauty secret.
Despite being moms-only Team No Sleep for months now and having full-time work, Michela's skin is glowing.
"Ay wala, wala," she threw in, before adding, "I like self-tanner. I want to be dark.
"Kasi sobrang puti ako, I don't like it, so gusto ko, dark.
"Walang beauty regimen, just moisturizing, moisturizing, moisturizing, and showering like five times a day."
Yup, she says showering "five times a day."
She smiles, "I'm OC kasi."
Of course, as we all know, OC is obsessive-compulsive behavior, and as many of us must be thinking: we wish we were like Michela and have the luxury of showering so many times a day!