Over the past few days, GMA-7 actress Iya Villania has been flooded with messages of concern over her weightlifting exercises given that she's pregnant with her second baby with husband Drew Arellano.
In a series of posts via her Instagram Stories, Iya assured her followers, including family and friends, that it's actually safe to continue working out during pregnancy as long as your doctor gives you the go signal.
The Kapuso actress-host wrote, "Yes! It is safe to continue your workout while pregnant.
"Unless you have complications with your pregnancy and your doctor advises for you to rest, then it is safe.
"Get the go signal from your doc! Don't be afraid to move!"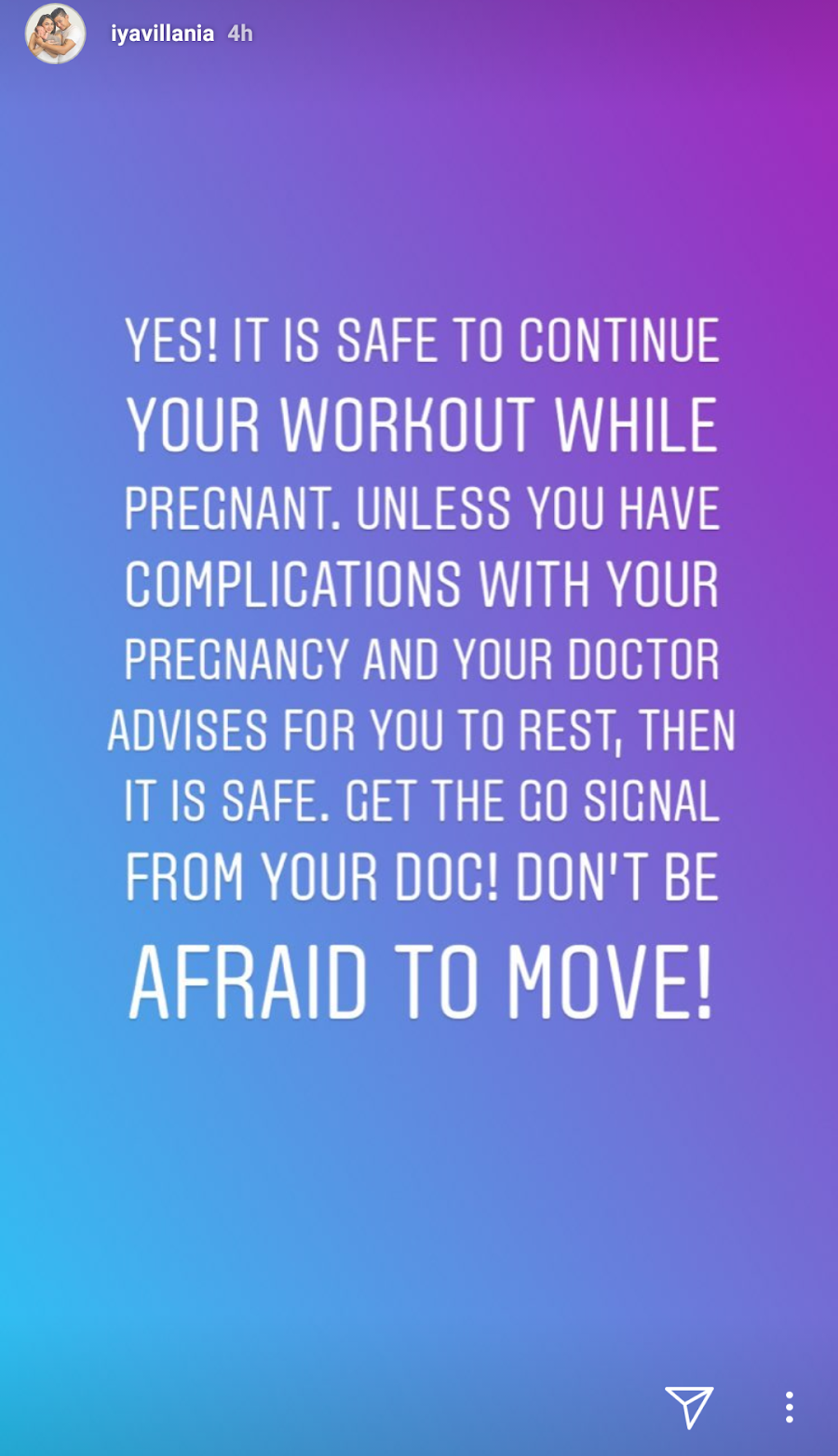 It's a lot easier for soon-to-be moms to continue working out especially if they've been regularly doing this even before they got pregnant.
However, Iya noted that there are also limitations as to what kind or exercises you can do during your pregnancy.
The 31-year-old celebrity mom said, "That's why it's best to get fit for pregnancy! If you get pregnant while working out then it's indeed safe to keep at it.
"Just don't make it a time to try [to] exceed prior fitness levels. Again, just get the go signal from your doc!"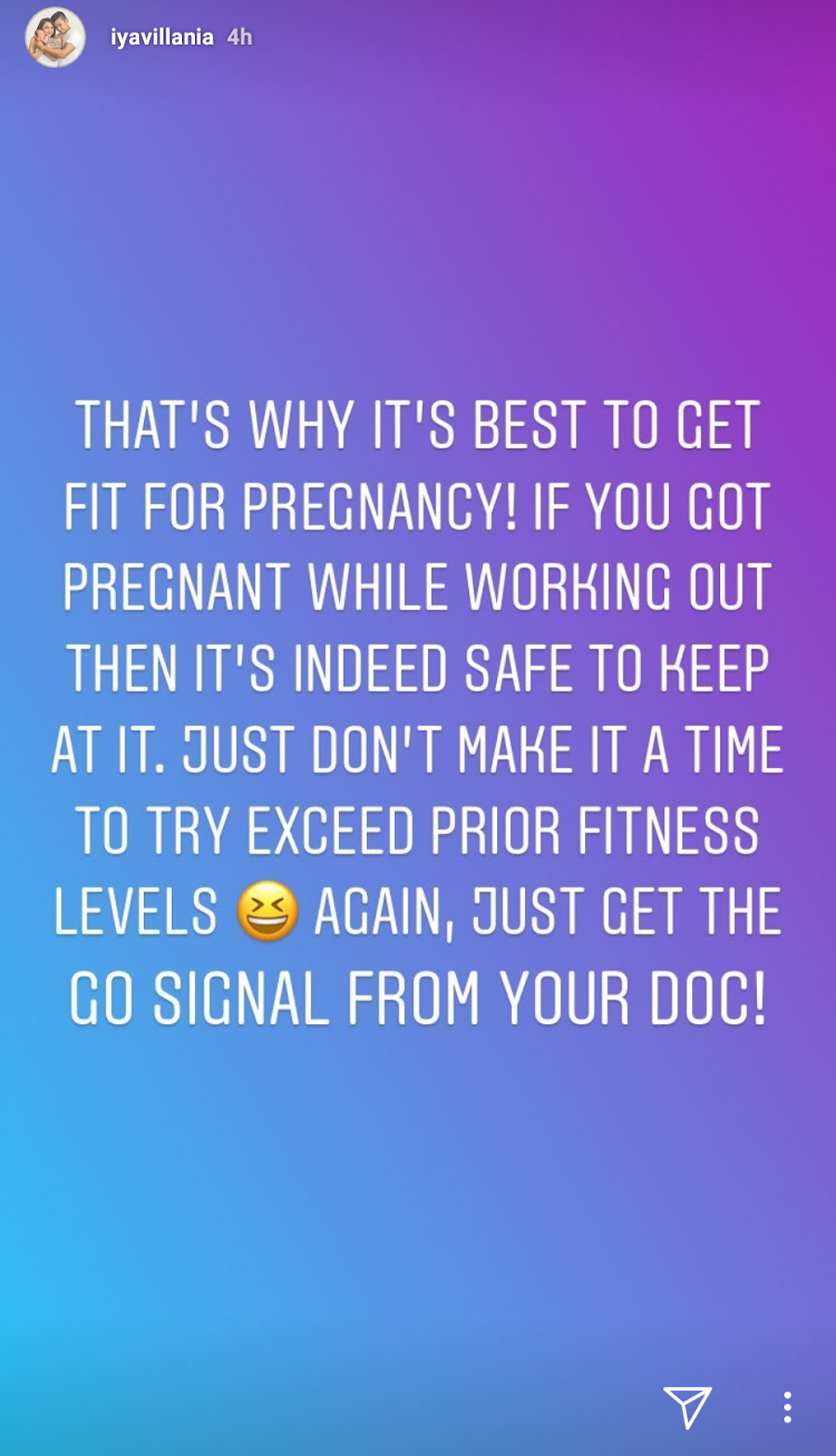 She added, "Working out prior to pregnancy and making it a lifestyle will give you the confidence to keep moving during your pregnancy!
"And although it's easy to get shaken with what others say, you'll know and feel that what you're doing is good for both you and your baby."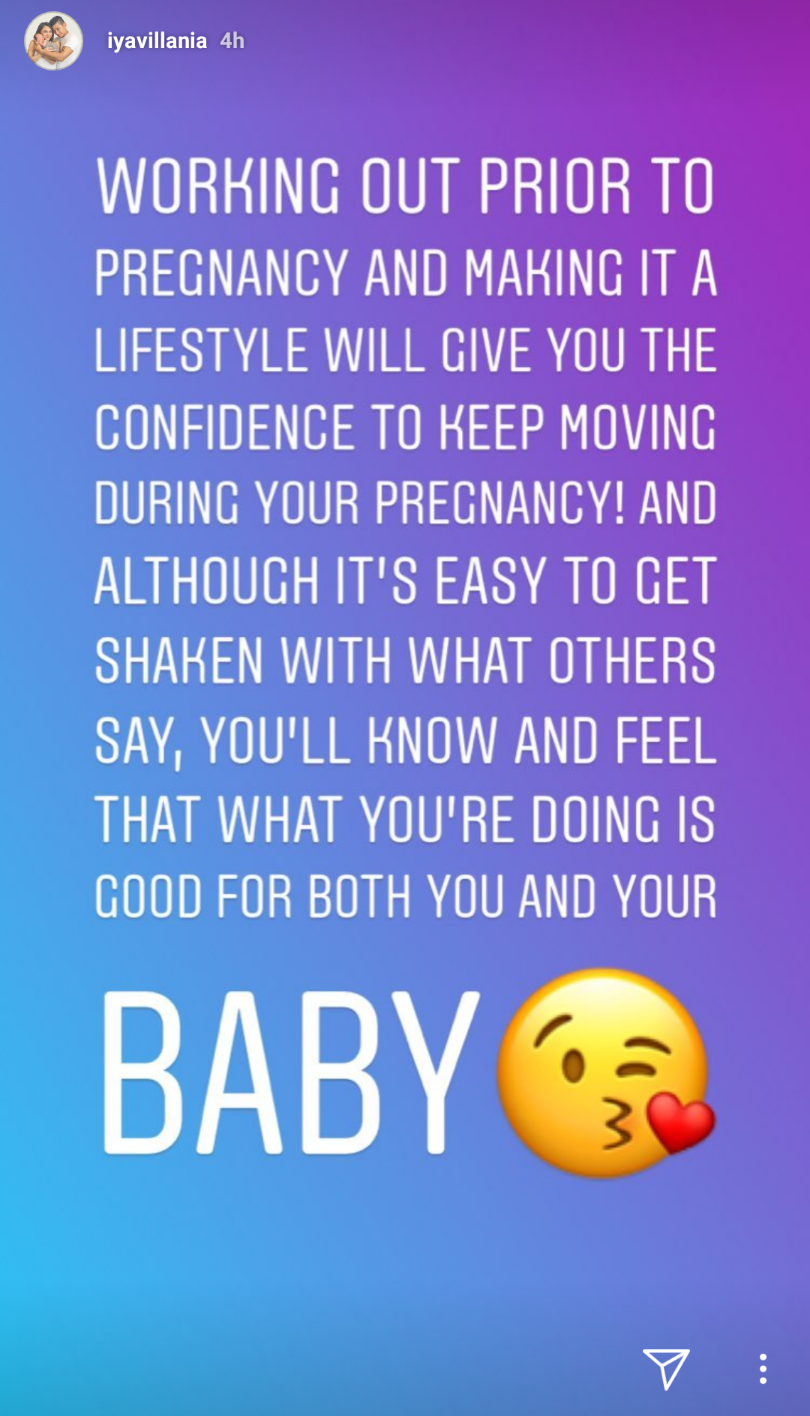 Iya continued, "Get fit for pregnancy and most likely you'll be able to keep fit during your pregnancy.
"Just listen to your body and know when to slow down! Don't be scared to #MoveYourBump!"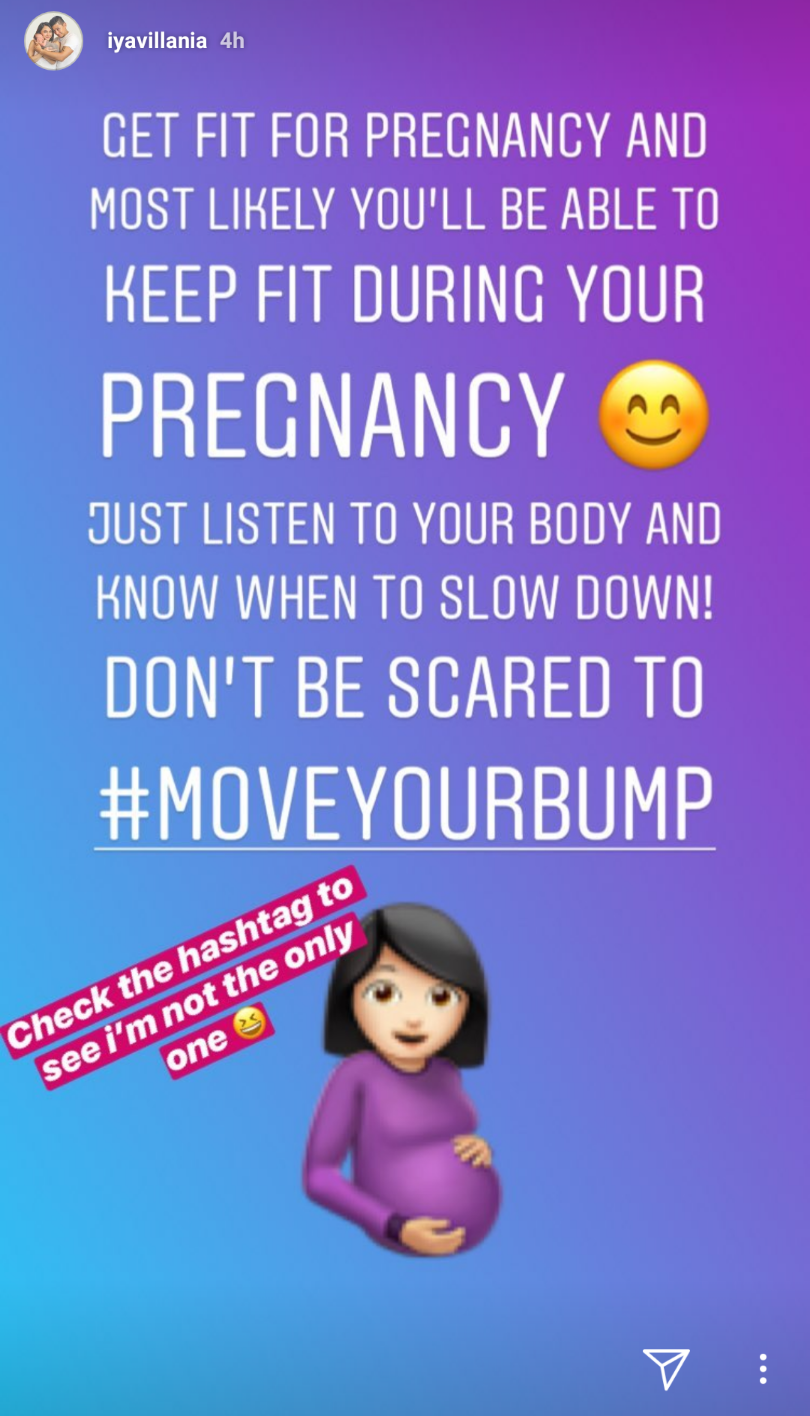 On weightlifting, Iya concluded, "And for those concerned about how heavy I lift... Relex mafrens, family and fellow countrymen.
"What I lift now isn't even 75% of what I used to do... #moveyourbump Thank you for your concern."