Facebook user Luchie de Leon is currently inspiring a lot of netizens looking for easy options to lose weight.
In her post last Sunday, March 11, Luchie shared her amazing weight-loss journey through water trick.
She simplified it in four steps:
"1. Drink at least two glasses of water before meal.
"2. Drink water every time you're hungry. Wait for 10 mins. If you're still hungry by that time it means you're indeed hungry. Otherwise it just meant you're thirsty. It's a mind trick our body sometimes play.
"3. It would be better if you put some lemon in your water to detoxify your body.
"I think it's more effective that way.
"4. If you can, try adding ginger on the mix. It's truly effective too."
Luchie's post has so far garnered 30,000 reactions and shares.
However, Luchie said she's not a fitness expert, and her water trick may not work for everyone.
She wrote, "Di ko expert...based ra ni sa akong experience."
In a short chat with PEP.ph (Philippine Entertainment Portal) through Facebook Messenger, Luchie gave details on how she discovered this weight-loss tip.
The 20-year-old Cebuana lass narrated, "I read it on my newsfeed last year.
"I got tired of doing unsuccessful diet so I decided to try to just drink more water.
"After two months I started to see the result."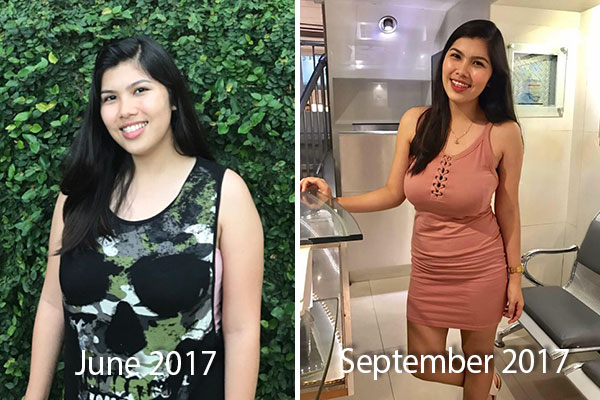 Luchie said that she didn't even try going to gym or follow a diet program when she started with her water trick.
"I never went to the gym or mix water with any diet program, but I barely drink softdrinks."
She advised adding a slice of lemon to the water, which aids in getting rid of body toxins or ginger, which increases metabolism.
Luchie revealed that jogging and subscribing to diet programs didn't turn out well for her.
She wrote, "I tried a lot of food diet programs and I also jogged, but they just don't work on me.
"This is the only method that works for me.
"There were a few who messaged me that they tried this way of losing weight but they felt bloated.
"I felt the same [way back when] I started but eventually I felt good.
"You'll find yourself going to the rest room multiple times.
"But you and your body will adjust and you'll see the results in no time."
Her weight-loss journey officially started in June 2017, and she has obviously slimmed down since then.
However, Luchie said that she hasn't checked her current weight because it has become traumatic for her.
She related, "I was at around 60kg back when I started jogging.
"But after I jog I was tempted to even eat more until I weighed 3kg more."
She continued, "I honestly haven't stepped unto weighing scale after weighing 63kg I got traumatized perhaps."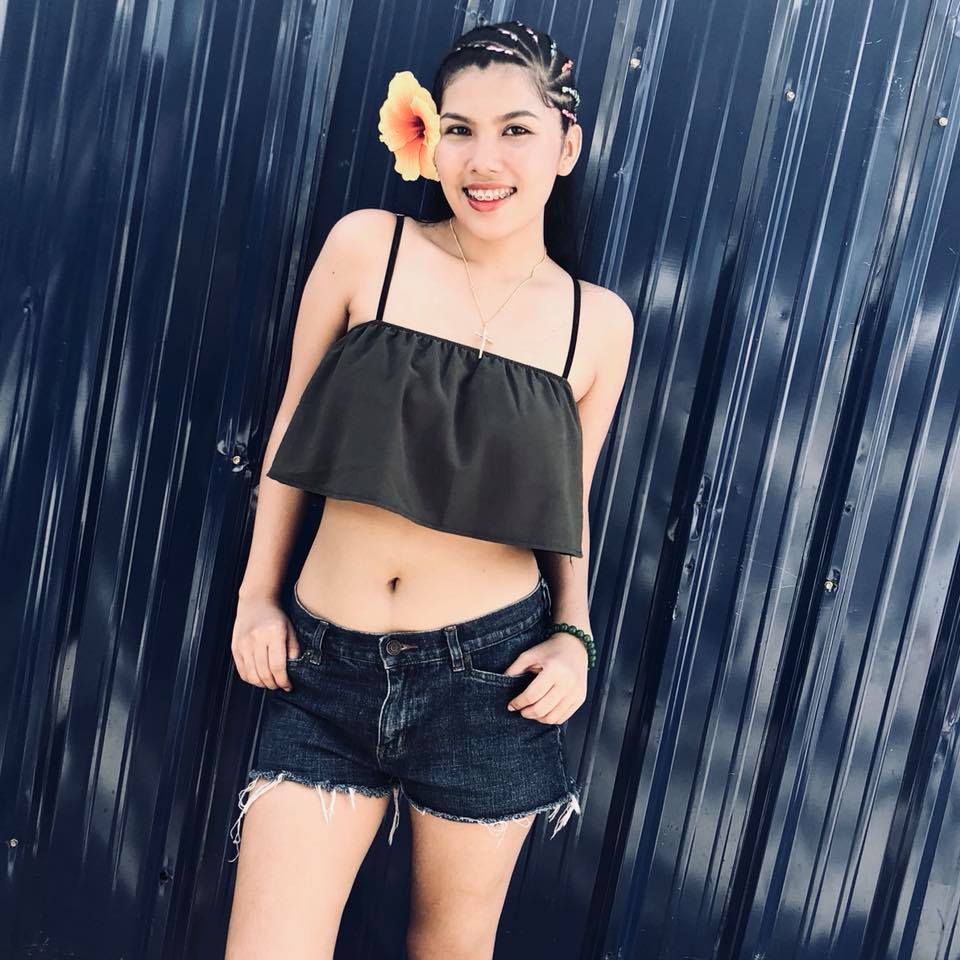 Now, Luchie has gained a lot of confidence to wear anything she wants.
She told PEP.ph, "I can still remember the time when I wanted to wear halter tops, but I rarely find my size.
"It's funny some of my friends wrote when they shared my post that they remembered how I chatted them before that I wanted to lose weight but I just cannot!"
When asked what keeps her motivated and on track with her weight loss journey, Luchie said she kept an album of her favorite celebrity fitspirations, including ABS-CBN actress Maxene Magalona.
"It was a big help I couldn't post a bikini pics of mine from last year because of too much belly fats.
"I created an album on my phone and labeled it "fitspiration."
"Pictures were taken from IG and they serve as my inspiration."
Luchie is simply overwhelmed and grateful to have inspired other netizens with her weight-loss journey.
"I didn't expect that I will get so many reactions, comments, and shares.
"There were so many friends of mine that messaged me after I posted a pic when I was in Boracay.
"And I was able to reply to only a few of them.
"And then there's one friend who asked me to sit and talk about how I lost weight.
"She was getting too many questions and she encouraged me to post it instead.
"I was really shocked with a number of shares and likes, I got a lot of positive comments while there's a few bashers.
"I couldn't blame these bashers for not believing that I really didn't do any workout.
"I'm happy at least I've become an inspiration to most of them."