The Food and Drug Administration (FDA) warned the Filipino public against refilling and reusing plastic water bottles for the dangers they pose.

"Ang bottled drinking water na container, dapat talaga hindi 'yan ginagamit ulit o nire-reuse," said Maria Theresa Cerbolles, a Food and Drug Regulation Officer 4 at FDA, to GMA News.
Disposable bottles, she explained, are largely made from polyethylene terephthalate or PET. Containers made with this type of plastic are designed to be used only once.
You'll be able to tell if a disposable plastic bottle is made from PET by checking the bottom-side of the bottle.
If it is, it would be marked with the number 1 inside a triangular arrow symbol. Most water, juice and soda bottles will have this. Sometimes, you won't see any markings at the bottom at all and the same rule applies—don't reuse.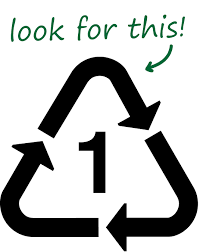 So, what's the danger?
It's the possibility of your child drinking contaminated drinking water which can cause illnesses like diarrhea.
According to the Centre for Food Safety in Hong Kong, "Refilling water bottles can result in contamination of the water with bacteria and fungi that can grow in damp or partially full bottles once they have been opened.

"These organisms generally come from the air, your hands and mouth, or anything that comes in contact with the mouth of the bottle.
With time and warm conditions, bacteria can multiply to harmful levels," the Centre for Food Safety added.
Bottles with scratches inside are also more likely to harbor bacteria, according to the PET Resin Association reported Business Insider.
There are food-grade plastic containers that can be reused several times. These are usually marked with the numbers 2, 4, and 5. You may encounter these type of plastics when you buy takeout food or when you're shopping for sturdy food containers to use at home.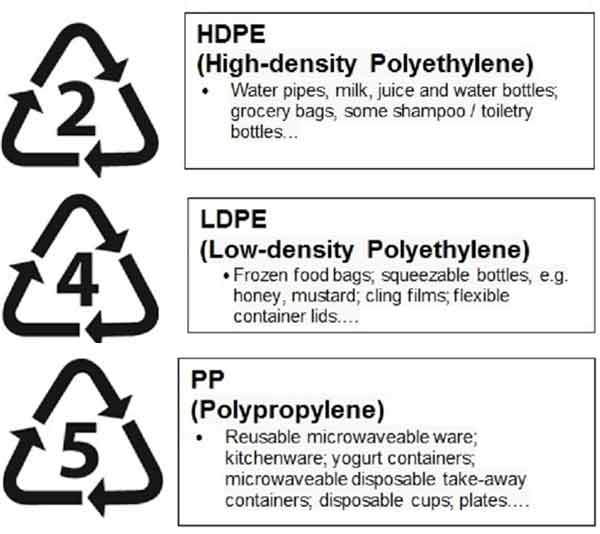 According to Mayo Clinic, those marked with the numbers 3 and 7 may be made with BPA or bisphenol A. If you're one to opt for BPA-free watch out for those as well.

If you must reuse a plastic water bottle, washing it can prevent contamination, said the Centre for Food Safety.
But, if you're washing anyway, why not opt for a permanent water bottle instead? For plastic ones, go for the safest which are, again, those marked with the numbers 2, 4, and 5.

Invest in a good-quality water bottle that the family can use for a long time.
Non-plastic water bottle containers include those made of stainless steel, aluminum, and glass.
Fredereic Beaudry, an associate professor of environmental science, said in an article for ThoughtCo., "Steel bottles have the advantages of being shatter resistant, long-lived, and tolerant of high temperatures."

Aluminum ones are lighter than steel, but depending on the manufacturer, may still contain BPA.
And, glass water bottles can be the cheapest option.
"At this moment, food-grade stainless steel and glass water bottles are associated with fewer uncertainties," Beaudry added.
Drink up!
This story originally appeared on SmartParenting.com.ph.
* Minor edits have been made by the PEP.ph editors.