Divine Lee just gave birth to her son Baz on May 5, but you wouldn't know it by looking at her body.
Here's her photo a day and a half after giving birth.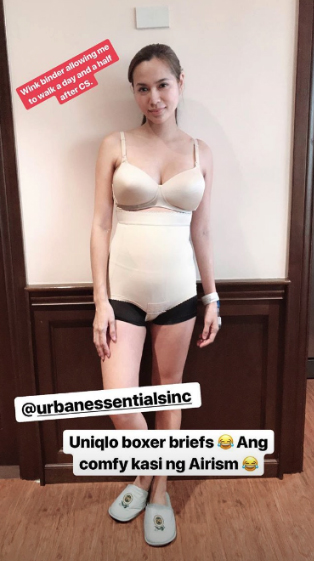 At the end of her pregnancy, Divine was about 144 pounds.
She gained 26 pounds as revealed through her Instagram Stories.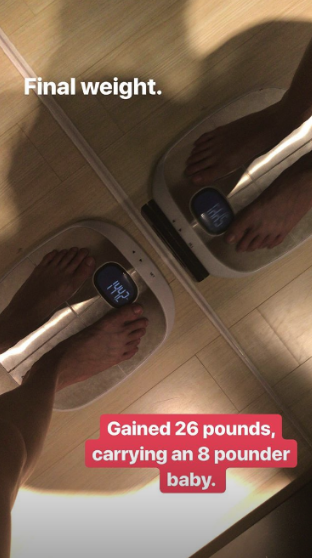 But six days after her delivery, Divine already saw her upper abs coming back.
Now the burning question is: How to lose weight fast?
Her reply: Staying active during her pregnancy.
The first-time celebrity mom wrote, "Working out thru out pregnancy is a life saver post preggo."
At the time, Divine was still waiting for her doctor's go signal to start exercising, and she wasn't on any kind of diet yet.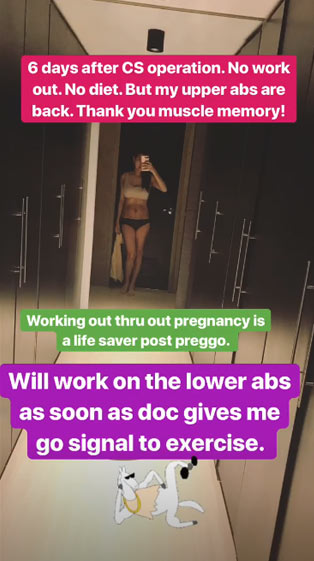 And that was still the case two and a half weeks later.
Through breastfeeding and healthy eating, Divine almost effortlessly lost all her pregnancy weight.
She shared in her new Instagram stories, "I gained [a] total of 27 pounds.
"After giving birth, dropped to 12 pounds then after a week to 6 pounds.
"No diet or exercise. Yet.
"But breastfeeding and eating healthy talaga. And pag buhat ng mataba kong anak."
Divine also deflected any naysayers in her story, "Just in case may mag nega [saying] I was too thin during pregnancy, I was healthy."