ABS-CBN actress-host Toni Gonzaga proves that no matter how busy you are as a mother, a host, an actress, and a wife, you can always find time for a gym workout or a fitness activity.
On Tuesday, May 29, the 34-yer-old mom shared post-workout mirror selfies on her Instagram stories baring her well-toned abs.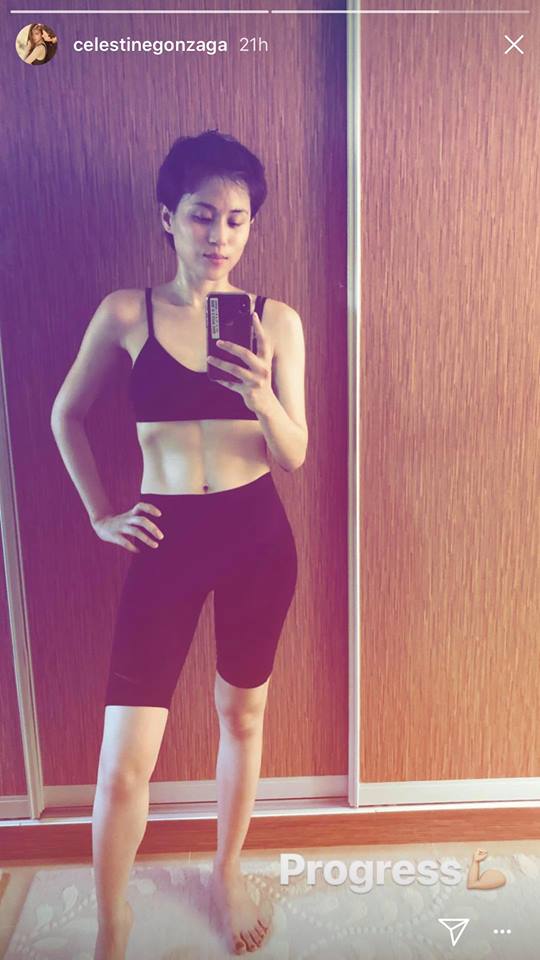 This is something new since Toni hadn't been sharing anything fitness-related on her Instagram.
She revealed one exercise her followers can try to achieve a leaner stomach: five-minute planking.
A plank requires you to keep your body lifted as you support it with your elbows and toes. You must keep your back and butt flat, like a table top.
Plank exercises are a good way to strengthen your core.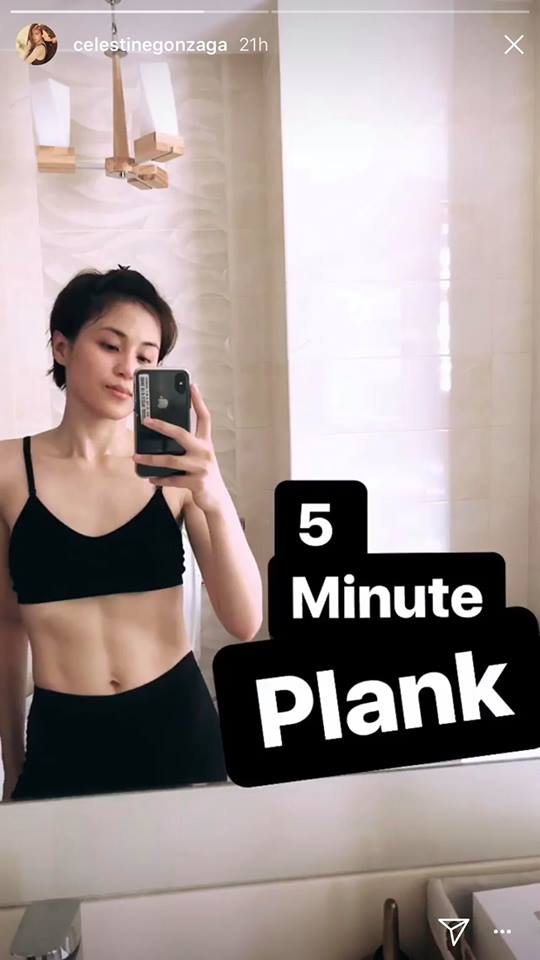 Toni has always been blessed with a naturally slim body, all thanks to her genes.
But being slim doesn't always mean that a person is in good shape.
In her interview with Women's Health magazine for its July 2013 issue, she said, "I don't want to sacrifice my health just because I'm busy with work.
"It's very important that you don't lose that balance. I work hard, but I also want to look good and feel good."