Iza Calzado and fiancé Ben Wintle have started preparations for their upcoming wedding, but that and work are not the only things keeping the actress-host busy.
Iza is also getting to know her way around the kitchen.
After adopting a healthier approach to food and her lifestyle in general, Iza has also started making her and Ben's meals.
The State of the Art host had admitted in the past that she knew very little about cooking, but now that she's #becomingMrswintle, it looks like she's slowly gaining culinary skills.
She has been documenting her kitchen adventures on her Instagram stories.
On July 3, Iza shared one of her healthy and easy recipes: baked salmon.
Iza seasoned the Omega 3-rich fish with paprika, onion powder, cayenne pepper, salt and pepper, and added melted butter.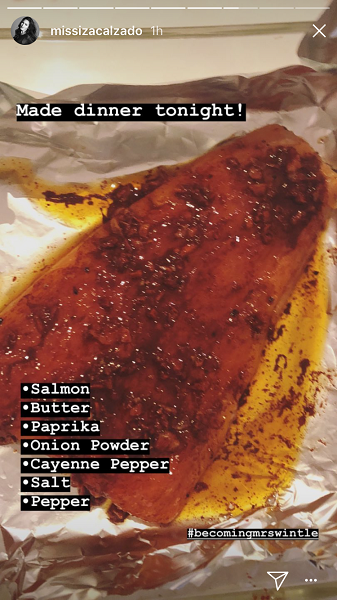 She then baked it in the oven, and garnished it with parsley and lemon after.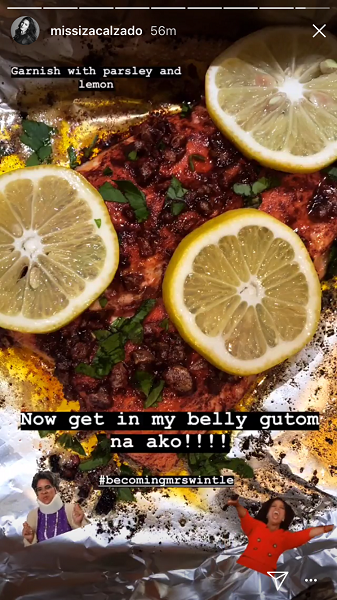 Last June 27, Iza also made stuffed bell peppers.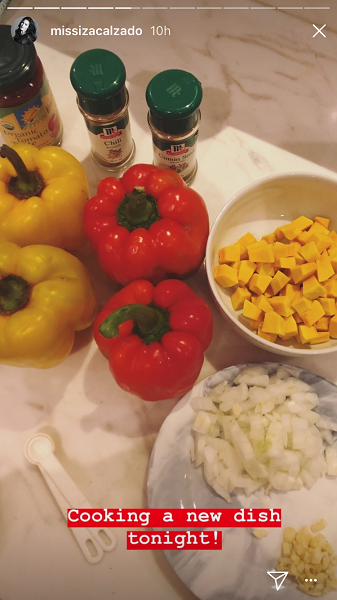 The ingredients for her stuffing include ground beef, ground pork, kale, squash, onions, garlic, chili powder, cumin, salt, and pepper.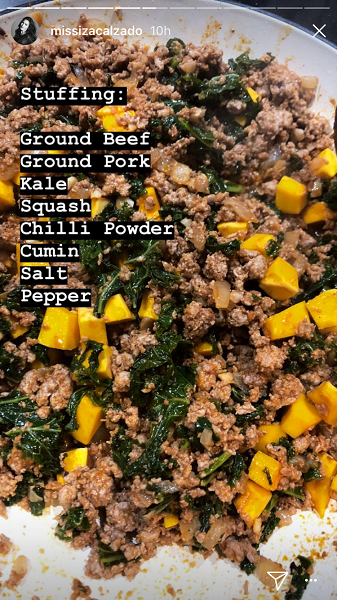 She then placed the stuffing inside yellow and red bell peppers,with their seeds and cores removed.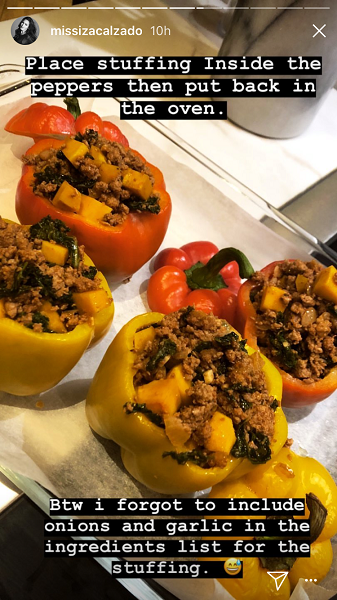 The peppers were then roasted in the oven.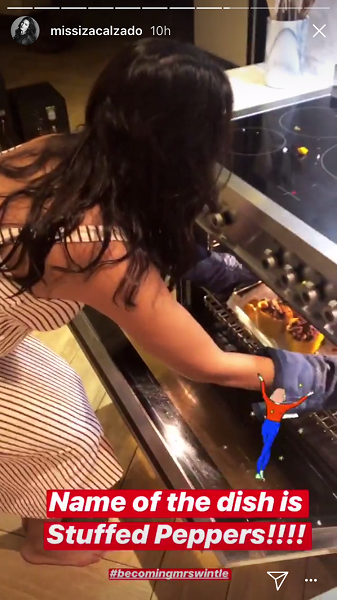 The couple enjoyed the stuffed peppers with a salad of greens and veggies.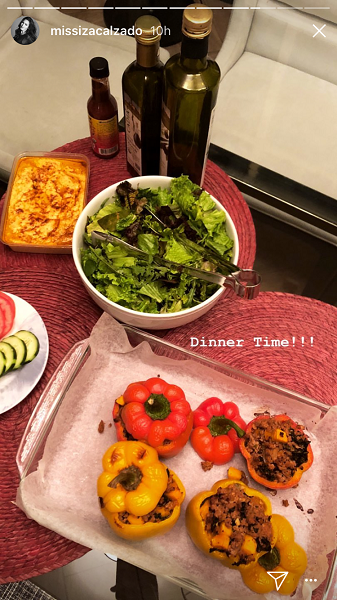 Iza then shared a short video of Ben eating what she prepared.
She wrote, "One of the perks of not cooking during the early stage of a relationship is that the partner appreciates everything you cook when you do start getting busy in the kitchen!"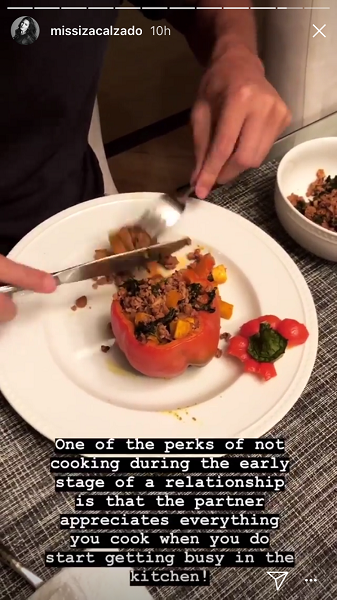 The She Talks Asia co-founder added, "I never thought cooking could make me feel so accomplished and empowered! Amazing being able to make the food you eat! #becomingmrswintle"