Bea Rose Santiago has been diagnosed with a chronic kidney disease.
The Miss International 2013 titleholder shared her health update through a series of Instagram stories on August 4.
Bea recalled going to St. Luke's Medical Center in Bonifacio Global City to have her "severe migraine" checked last August 1.
She underwent a series of tests, which revealed something serious.
She wrote, "Yes, I'm sick. Since I damaged my kidneys when I was younger. My kidneys are more sensitive than a normal later 20s healthy woman.
"I can't overdo things and I just found out. Came to the hospital with my severe migraines and we found out something potentially more dangerous.
"I'm thankful but at the same time really scared."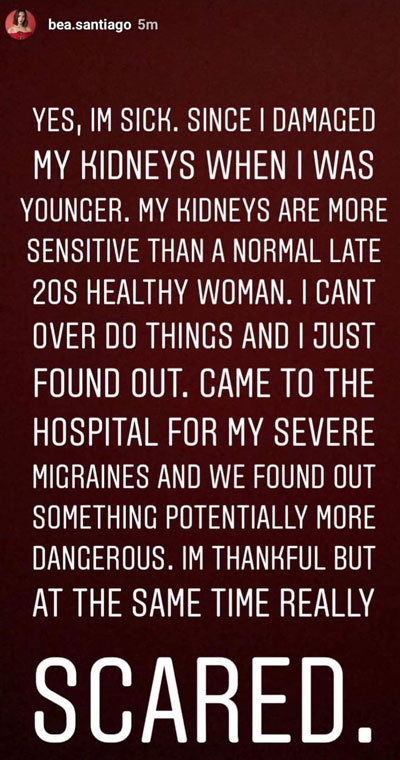 On her second post, Bea shared what might have triggered her condition: pre-workout drinks.
Bea continued, "Guys, if you take pre-workout and other heavy workout, please be careful!
"Apparently there are many more like me. We damage our kidneys because of our gym life.
"Before you do or change your diet or drink something make sure you don't have bad health history problems!
"Always ask your doctors!"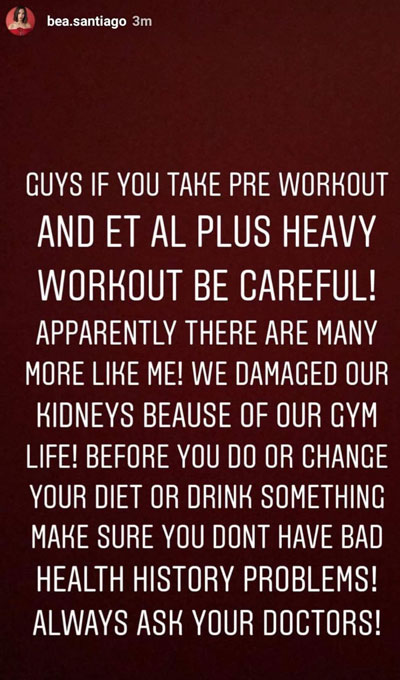 Her other Instagram stories showed the aftermath of spending three days in the hospital.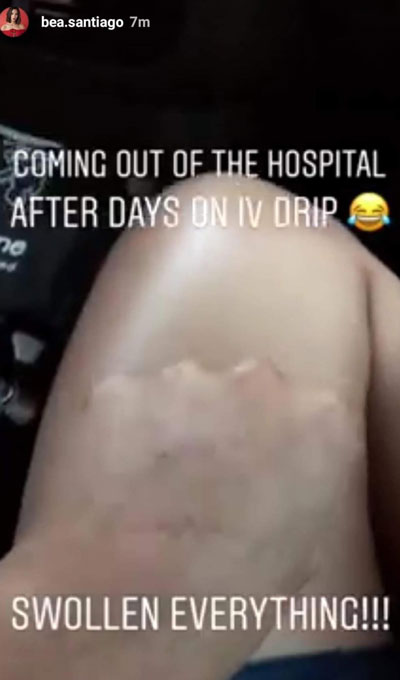 Get well soon, Bea!