Do you really need to take multivitamins?
There has been an ongoing debate on whether they're a necessity or just a waste of money.
READ Don't waste your money on multivitamins, study says
Two articles published on HealthLine.com asserted two things:
1. "Get it from food first."
2. "If you're in good general health, there's limited research evidence to suggest that taking vitamin and mineral supplements will make you healthier."
At the recent press launch of Bigger, Better, and Stronger GNC, Group CEO and Executive Director Cynthia Poa underlined that multivitamins are supposed to function as a "supplement," and not as a "substitute" for healthy food.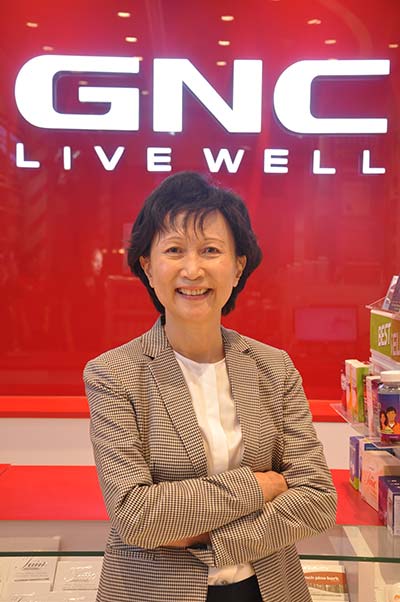 She elaborated, "[It is] our basic insurance for everyone…because of your busy lifestyle in your daily work life.
"Even as a mother, you're balancing sometimes between work and life. And how many meals that you are preparing yourself have all the nutrients in tact?
"The fruits and veggies, when you cook them, did you know they're heat sensitive?"
According to a New York Times article, "The various vitamins and minerals are susceptible to destruction by air, light, water, acid, alkali, heat, time, and the action of enzymes in the foods themselves. However, you can cut losses and significantly increase your nutrient intake by the care you take in choosing, storing, and cooking foods."
Poa continued, "You're eating out most of the time, even when you're preparing your food…you buy vegetables once a week, and you store in the fridge."
You must also consider the distance that the fruits and veggies have traveled before the they reach your fridge.
Another New York Times article stated, "Once they hit the refrigerator…some fruits and vegetables can lose as much as 50 percent of their vitamin C and other nutrients in the ensuing week, depending on the temperature."
For that extra amount you spend every day, you address the nutritional deficiencies of your body.
Poa said, "Nutrients…it's something you have to replace every day. Whether they get depleted or you simply do not eat enough, multivitamins have the basic insurance that blocks the deficiencies of our everyday not-so-perfect diets."
She added after the launch, "But first, you have to know what are the vitamins that you really need. Vitamin C is a given.
"If you want Omega 3 for your heart health, there's the fish oil.
"If you need digestive support, there's the probiotics.
"There are multivitamins that contain what your body needs without eating tons of veggies."