Among the favorite spots of Gretchen Barretto in their mansion is her "secret garden."
Before starting her day with a workout or before going to bed at night, she looks around her "happy place."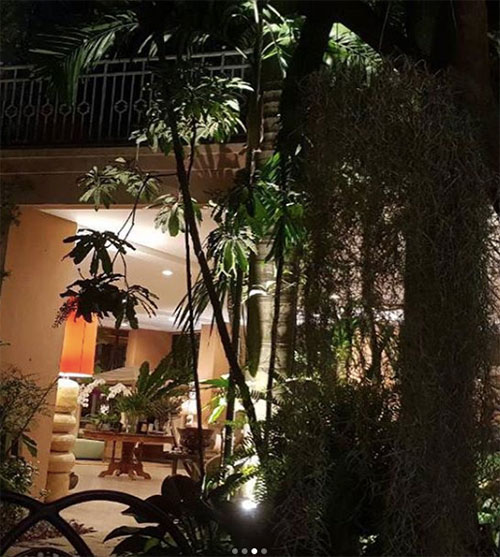 Seeing them gives her an "early morning high" and "puts a smile in her heart."
In one of the many videos she took, she remarked, "I go around my house and I have a different world all the time."
Her partner, business tycoon Tonyboy Cojuangco, must have helped cultivate her love for plants and trees.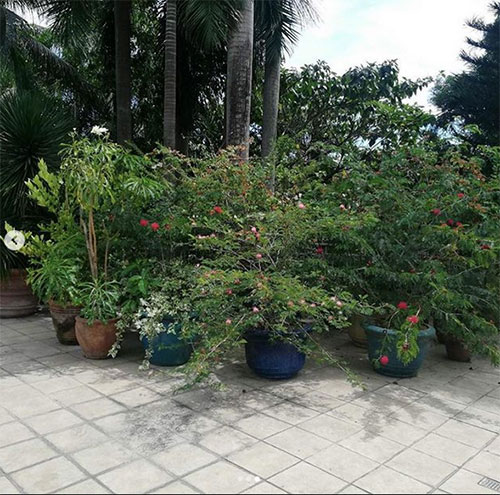 Early this year, she began creating a plant-filled pathway.
"Many years ago , i could not understand why my Tony would stop & marvel at the trees & plants & would say how beautiful they are are (I thought plants are for older people) and here i am , so in love with [trees] , plants etc...I am getting older.
"my garden is a never ending story. Its my new play ground…"
In August, she showed glimpses of her ongoing project.
"We all decided to inspect the walkway to my secret garden (work in progress)."
In the video, she was heard saying, "My goodness, ang ganda!"
She got some of her plants, Calatheas and the giant Alocasias (in photo), from Plants of Pablo.
Price of each starts at PHP2,000. There's a discount for bulk orders.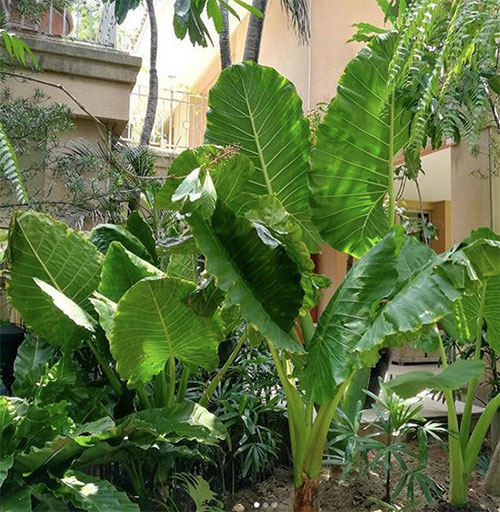 Gretchen also has Yucca trees, which bear white flowers and have sword-like leaves.
There are also chico trees.