Dawn Zulueta has been taking advantage of the quarantine, and fills her home with precious family moments.

In fact, she recently rearranged her living room, and turned it into a family room.
She wrote in her Instagram post dated March 16, "We cleared away the furniture in our living room since we're not expecting to entertain guests any time soon, and we placed our game table there, made it our makeshift family room."
Dawn, husband Anton Lagdameo Jr., and kids Jacobo and Ayisha have also done some digital detoxing.
The 51-year-old star said, "Lately, we've been enjoying our days together as a family.. prepping our meals, playing board games, conversing.. and digitally detoxing—just for good measure."
The last time Dawn rearranged the living room at their family home in Makati City was last year.
This was how it looked.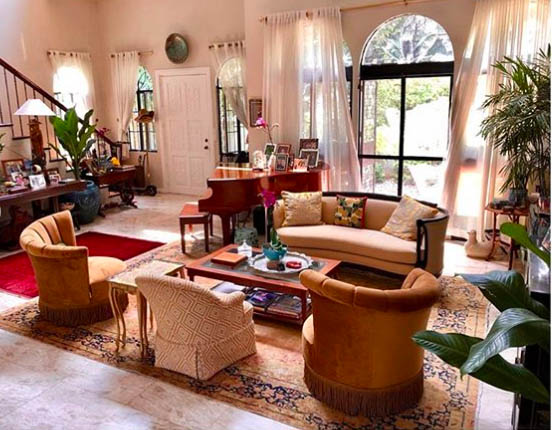 Back to the quarantine, Dawn said she has also been "taking the time to declutter, reorganize, and clean... spending more time in prayer and reflection."
And with all the sad and bad things happening in the time of COVID-19, Dawn's message to her social media followers was to find ways to rise above this situation.

"I'm grateful for this no matter the danger or uncertainty that looms upon us.. I just want us to make the best of it, for there are truly many lessons to be learned in our circumstances now.. We all still have much to be thankful for."
***
Shopping online? Enjoy promos and discounts using this Lazada voucher.