Lucy Torres is enjoying an idyllic life in her hometown in Ormoc City, Leyte.
The Leyte fourth district representative recently updated her Instagram Stories with a photo of her hometown.
The photo was taken from the top of a hill, and Lucy had laid a banig on the grass.
The congresswoman mentioned having her work documents with her to read while enjoying the picturesque view.
She captioned, "Yes, my view right now is many kinds of wonderful.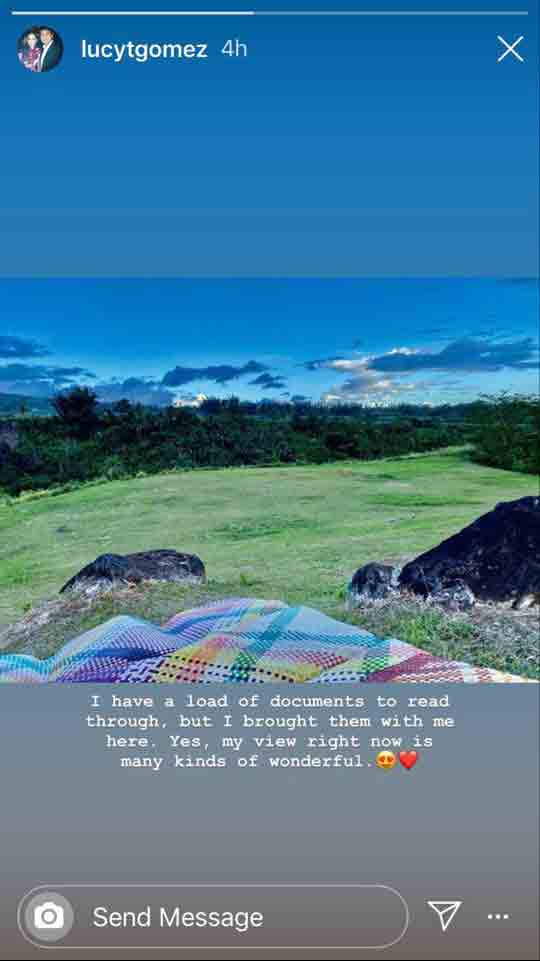 Lucy is currently reporting for duty in Ormoc as the country continues its fight against COVID-19.
She works alongside her husband, Ormoc City Mayor Richard Gomez.
In between work, Lucy and Richard unwind together by watching the sunset on one of the many hills in town.
Their 19-year-old daughter Juliana is also with them in Ormoc.