Sonder Evennys Agustin proved modest can also mean stunning.
The Civil Engineering fresh graduate recently gave his room a Japanese-inspired makeover, and he shared the photos on Facebook on September 5, 2020.
His viral post showed how he transformed his dark, plain room into a modern man cave equipped with bespoke wooden furniture and Instagrammable walls.
Sonder said that before the makeover, his room in their family's house in Iloilo was a "dungeon unpleasant to sleep in."
It had yero or roofing sheets for its ceiling, and its walls were all unpainted. It barely had any furniture except for his wooden bed without a mattress.
Sonder had been dreaming of remodeling it since 2013.
He revealed this in an interview with PEP.ph (Philippine Entertainment Portal) on September 8, 2020 via Facebook Messenger.
"Matagal ko na itong gustong ayusin simula palang noong nagstart akong mag-aral ng civil engineering. But because wala pang budget, hindi ako nakapagmakeover agad."
With the help of his friends Jolo Corpuz and Florence Villa, Sonder went on to build EastCoast Craftsman, a collective that earns money through commissioned work from various clients.
"Bale nag-accept muna ako ng commission work para makapag-ipon at i-set ang goal ko na matapos ang room ko.
"It took me six years to earn the money for the renovation," he recalled.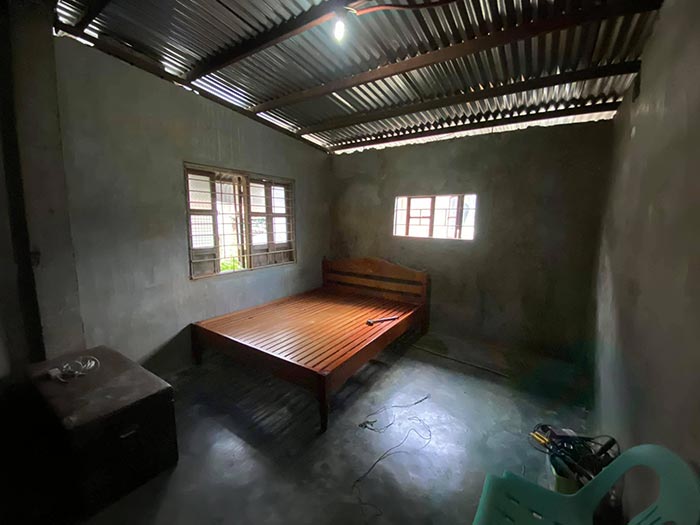 Since the soon-to-be engineer can't take the board exam this year because of the pandemic, he decided to push through with his renovation plans last May.
"Dahil fresh graduate ako, May 2021 na siguro ako makakapag-take ng board exam. I decided to makeover my room because I want to be productive this pandemic and have a comfortable place to relax in," he told PEP.ph.
SONDER STARTS HIS "ULTIMATE ROOM MAKEOVER"
In a YouTube video he uploaded on September 5, Sonder detailed how he, Jolo, and Florence renovated his 20-square-meter room.
They began the makeover by securing the roof with plywood, covering the floor with gloss tiles, and painting the walls blue-gray.
Then they added "wood accent on the side using vinyl tiles."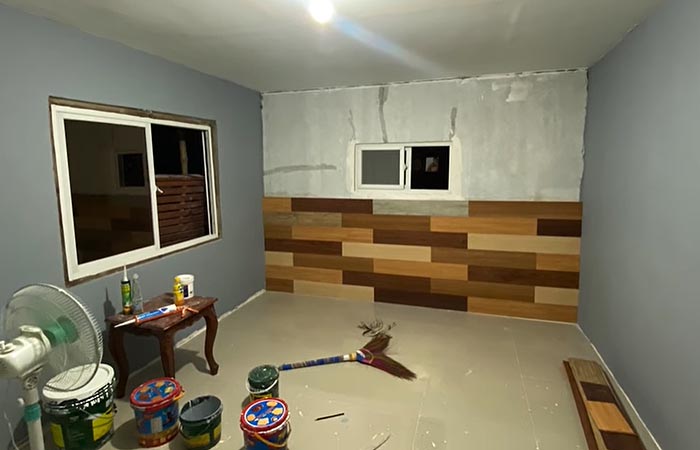 Sonder first painted his room's north wall with an image of a foggy forest.
"But it didn't work, so I removed it and replaced it with [an illustration of] a mountain range," he said.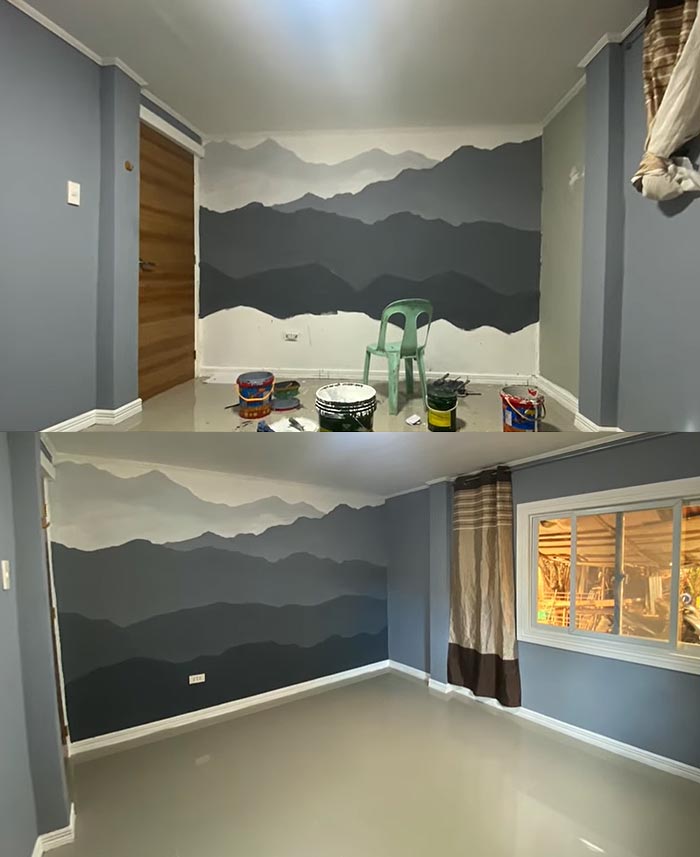 His set of "floating bookshelves" wowed the netizens.
He and his friends made it using "metal racks mounted on walls."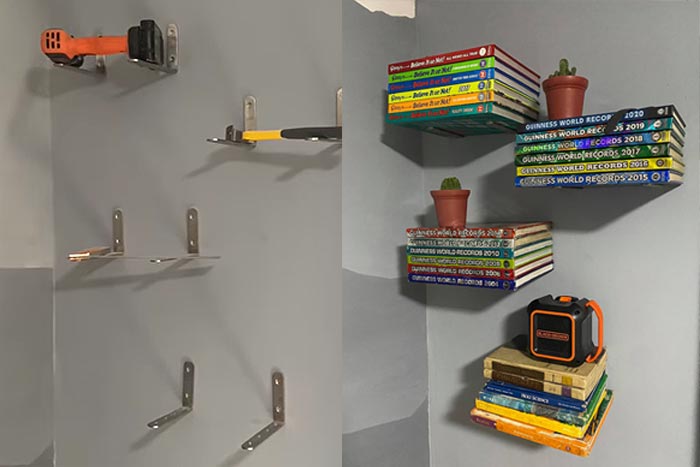 Sonder personally built a "floating bed" using "stock plywoods pasted together."
"The design is inspired by Chris Salomone, a great woodworker," he remarked.
He also crafted his version of a "floating table" using the woodworking tools his family gave him last May.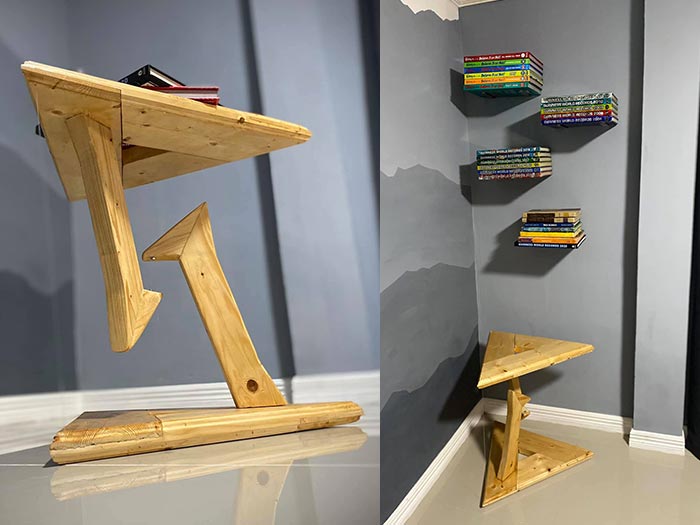 His small team completed his contemporary bedroom with a mural of The Great Wave Off Kanagawa. Many consider this piece by Japanese artist Hokusai to be a representation of Japanese art and culture.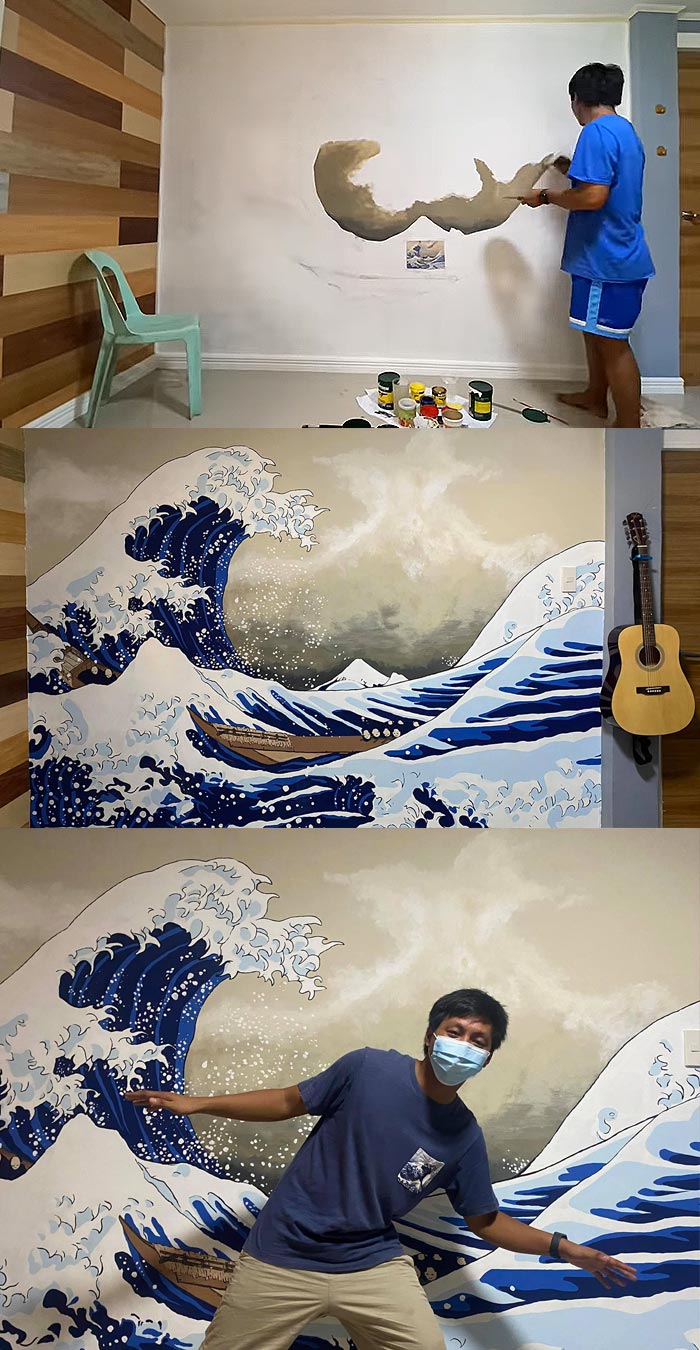 Sonder told PEP.ph that his room makeover, which they finished in 30 days, cost him PHP80,000 all-in.
Looking back, he couldn't be any happier with the outcome.
He said in his YouTube video, "It felt like I'm in a different dimension... I'm so happy that I made a place that I can call paradise.
"Maybe some of you may have a different [understanding] of paradise, but for me, this is the kind of place that I have ever wanted before.
"This is not just a room nor a renovation. This is a tale for a lifetime."
Redecorate your room and use this Lazada Coupon.