The new family home of Camille Prats and her husband VJ Yambao is finally finished!
On Easter Sunday, April 17, 2022, Camille gave her YouTube channel subscribers a glimpse of their new house, which took two years to finish because of delays brought about by the COVID-19 pandemic.
The 36-year-old GMA-7 actress-host wrote in the description box of her vlog, , "It's been almost 2 years since we started building our home. It hasn't been easy due to the pandemic, construction restrictions change every so often. Finally! we are almost ready to move in! All in God's Perfect Time :)"
The vlog was filmed in mid-March. At that time, Camille said she and her family will be moving into their new home sometime in the last week of March or the first week of April.
LIVING ROOM, DINING, AND KITCHEN AREA
Camille started the tour in the patio then took her followers into the unfurnished living room.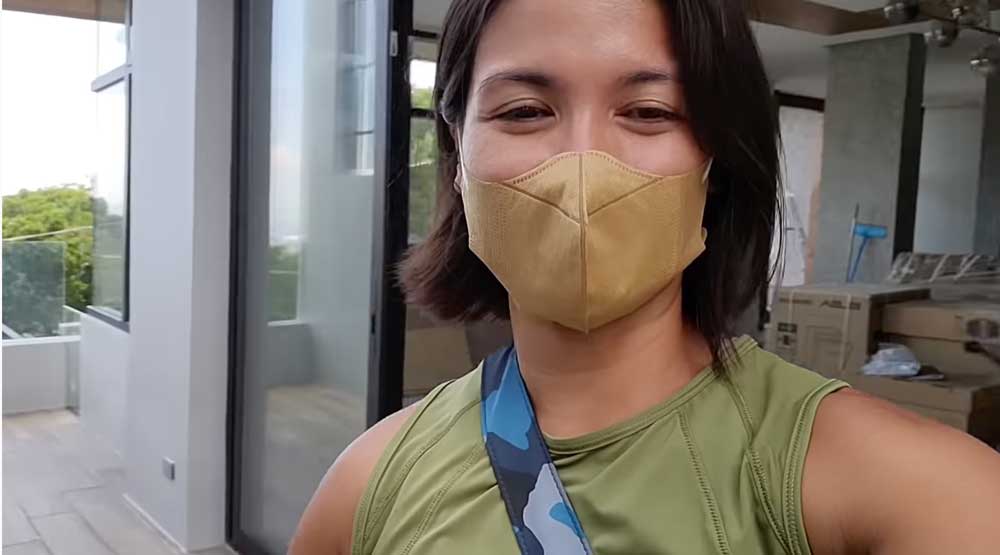 Camille's favorite feature of this area are the large windows.
She explained, "It's all glass because we want to be able to, siyempre, appreciate the view of our living room."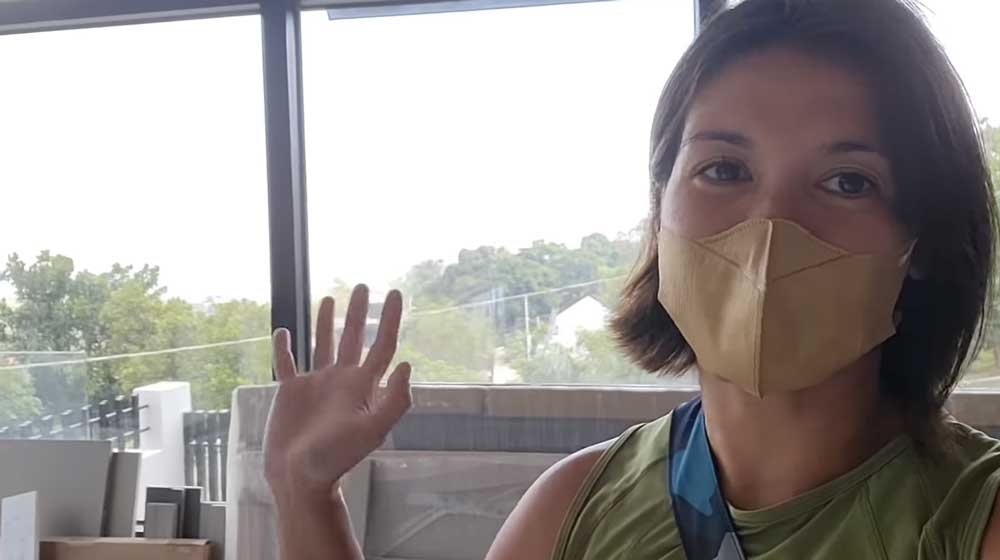 The dining area and kitchen are located on the other end of the room.
Camille and VJ chose an open floor plan to give the space a breezy, minimalist feel.
"Ayaw talaga namin yung medyo maraming walls," she said.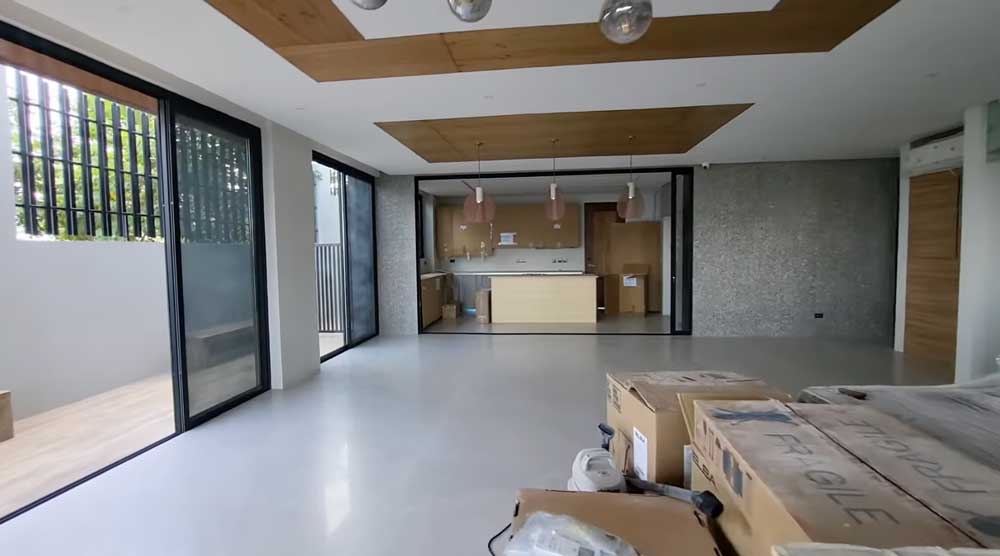 However, they installed glass sliding doors between the living room and the kitchen and dining area, so they can transform the space as they please.
Camille said, "This door slides up to there so puwede siyang maging isang mahabang open lang.
"But then, kung gusto mo naman na hindi pumunta sa living room at sa dining lang yung amoy ng niluluto mo, then you can close the sliding doors."
The actress promised to do a more detailed vlog of her kitchen to showcase its interiors, which she designed in collaboration with Novacucina.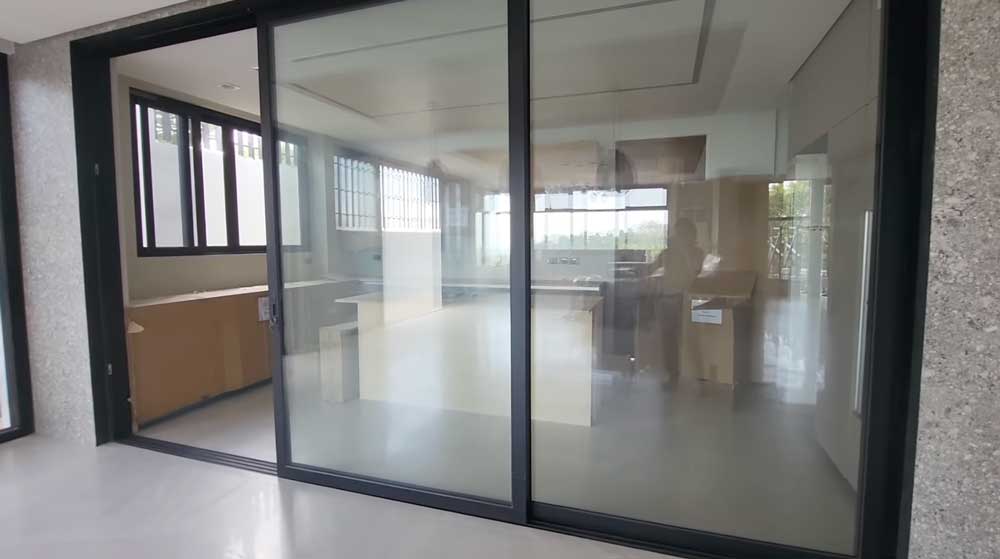 MASTER BEDROOM
Camille also revealed that she enlisted the help of Gussy Design for the interior design of the master bedroom.
In fact, she decided not to design the interiors of their home by herself.
She explained in the video, "Wag tayo masyadong mag-galing-galingan. Baka mamaya hindi bagay yung mga para sa mata ko ay okay, hindi naman pala.
"So I need guidance and I wanna be able to be guided with what to choose for the house."
The master bedroom has an en suite toilet and bath.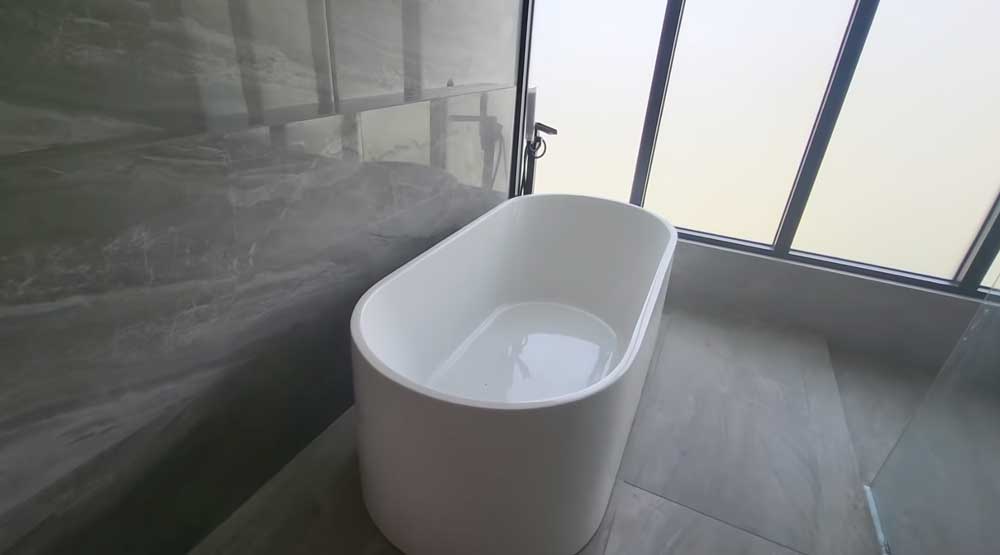 Camille's favorite feature of their bathroom is the towel warmer.
She said, "Sinabi ko talaga kay VJ, gusto ko kapag nagkabahay ako, may towel warmer because I don't like using moist towels.
"Alam mo yun, siyempre kapag babae ka, mahaba yung buhok mo, I always only use one towel, so hindi siya agad natutuyo.
"Siyempre maliligo ka sa umaga, 'tapos maliligo ka ulit sa gabi. So ayoko na ginagamit siya. 'Tapos nagiging amoy kulob.
"So that towel warmer is really something na dapat meron talaga dito. So I'm excited to use this."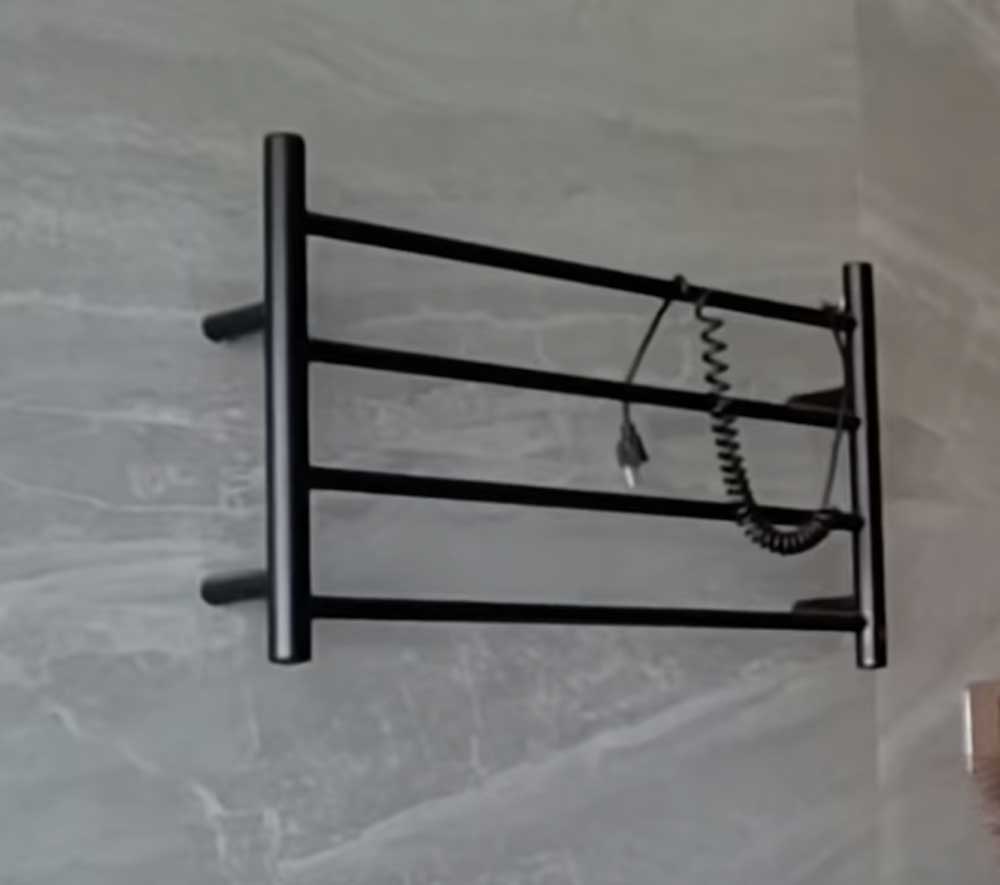 WALK-IN CLOSET
Camille and VJ also have a very spacious walk-in closet. Camille, of course, has the bigger side of the closet.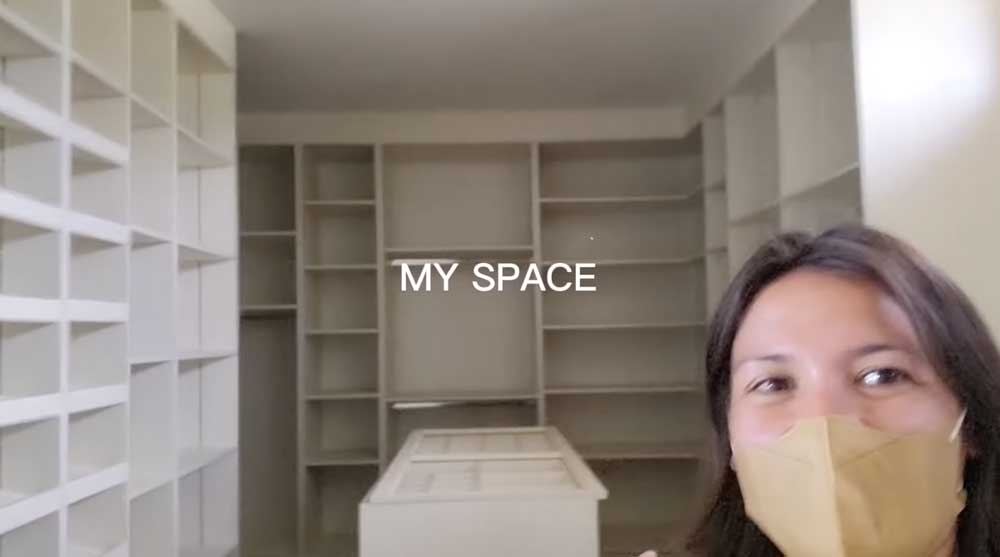 BALCONY
Their bedroom has access to a balcony that has a view of their neighborhood.
The balcony extends to a bigger outdoor area where they can entertain guests. Camille plans to furnish the space with long chairs, a ceiling fan, and wine and coffee carts.
The couple asked their contractor to make a separate entryway to the balcony. When guests go up the staircase, they are led directly to the outdoor area for drinks, entertainment, and relaxation.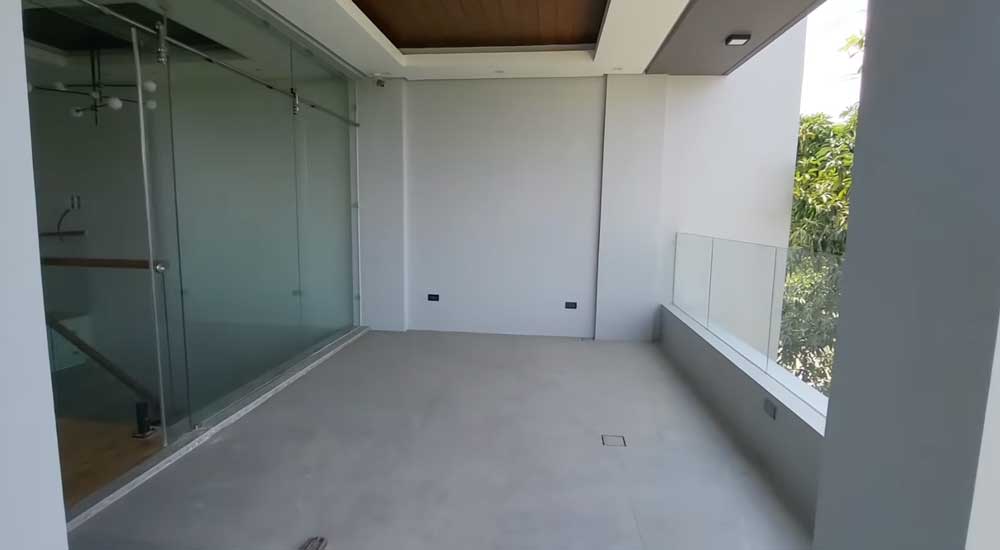 FAMILY ROOM
The family room is a multi-purpose area for their kids.
Camille said, "Everything about the kids and the family, and schooling and playing and arts and crafts, and activities will be in this room."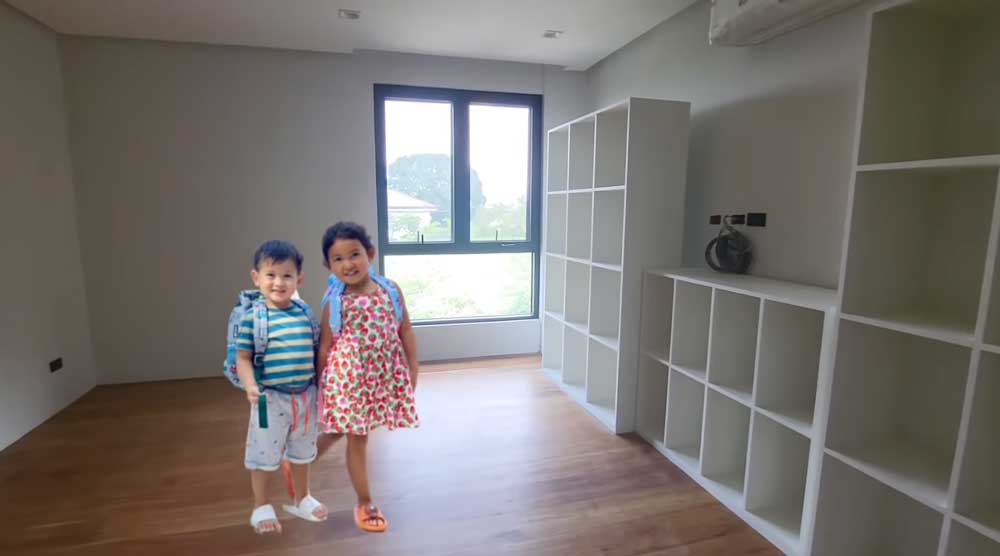 GUEST ROOM
They also have a guest room for friends and family who may stay overnight.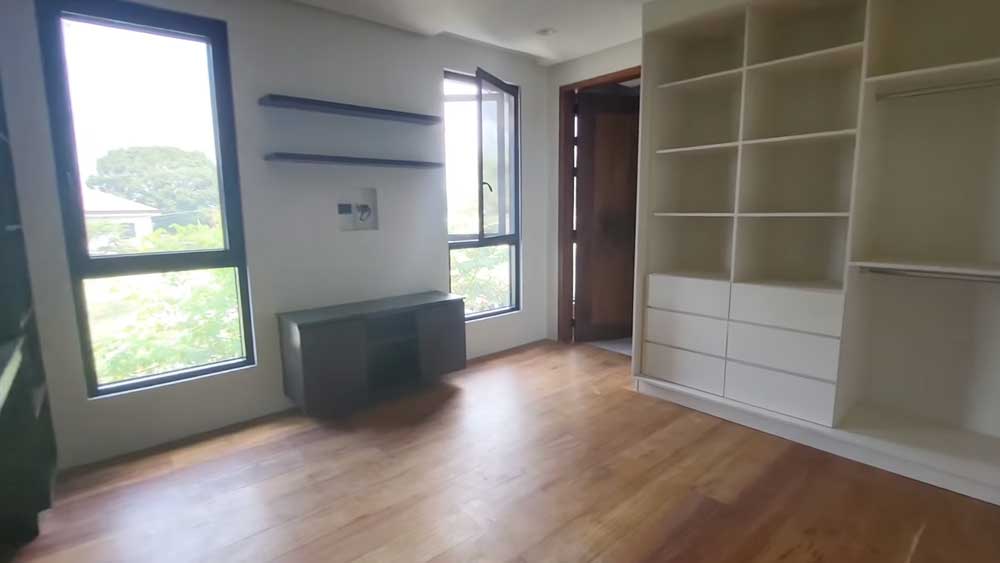 Camille and her family have decided to stay in the house even if some areas still need polishing and furnishing.
The actress said, "I wanna make sure na tama yung mga pieces na mabibili ko para hindi sayang and malalaman ko lang yun once na tumira na kami dito."
We can't wait to see the fully furnished house!
READ MORE: