Anne Curtis puts on a writer's hat for Unicef's Children First! Storybooks.
Through the children's book titled Anita The Duckling Diva, the TV host-actress hopes to encourage shy kids to come out of their shell.

"What served as an inspiration to me is that I actually get to interact with a lot of children.
"And one of the few things I know is that some of them battle with shyness and confidence.
"So, I chose to tackle that because that's something that I know I'm able to relate to myself.
"I wanted to write a book that would be enjoyable to read and at the same time be able to help them overcome their shyness.
"That's why I came up with the character of Anita," she related to the press during the launch of Unicef's Children First! Storybooks recently.
Writing a children's book for the first time was no easy task for Anne.
It took her five months and five drafts before the story of Anita was approved for publication
"It felt like I'm going to office as well or going back to school because I had writing workshops.
"Anita: The Duckling Diva went through many different drafts, about five I think, until we came out with this," recalled Anne, who was supervised by her writing mentor Augie Rivera.
Through these writing workshops, the Kapamilya celebrity realized "how fun it can be to write a children's book."
She added, "I started with a dramatic story. They told me that when you're writing for children, you can have fun and make it enjoyable because children, they all have the right to play and imagine things."
Good thing, Anne said, she has always enjoyed writing short stories when she was younger.
"As a young girl, mahilig talaga ako magsulat sa diary.
"And the way that I would write on my diary was very storylike. So mahilig talaga ako magsulat."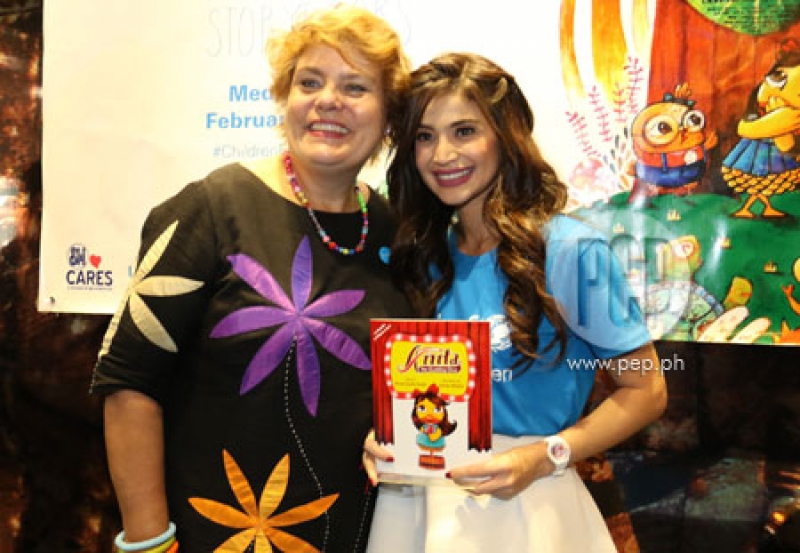 STORY OF ANNE. Anne said she can relate very well to the character of Anita.
"The thing is, growing up, I also was very shy.
"Sir Augie told me about it, when you write something about shyness, you have to read about it.
"So, I really read upon it."
Her book showed snippets of what Anne was like when she was a kid.
"I noticed that these are the things that I can relate to myself.
"I also had comfort object or security object. In a way, that's how I can relate to it.
"I used that as an inspiration for Anita herself because I know that in a way that's also something children can relate to.
"In a way, it's definitely a lot of me in the book, a lot of love, and hoping to be inspirational to the children in dealing with shyness.
"It's okay to be shy. It's okay to tackle it in a certain way to boost your confidence again."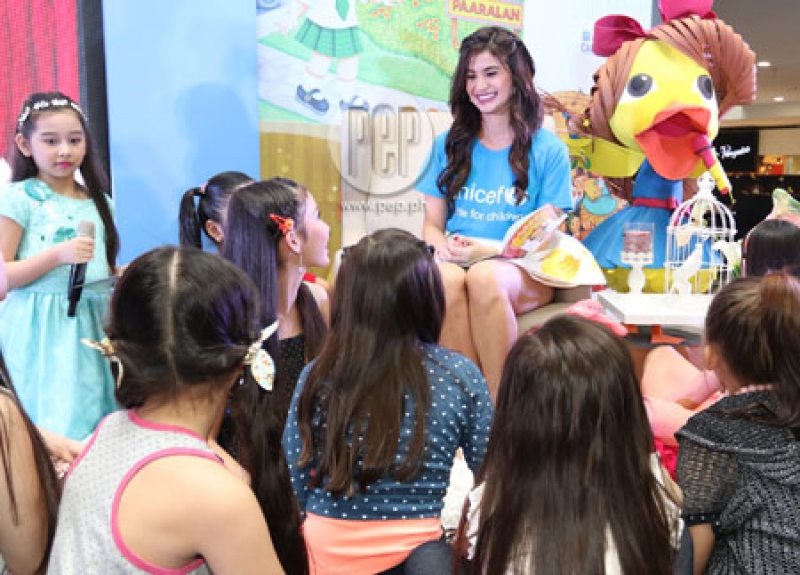 AIMS TO INFLUENCE. Through Anita: The Duckling Diva, Anne hopes to inspire more kids to read books.
"I think it's also a great way for mother and child or father and child or brother and child to actually bond.
"Especially during at bed time, it's really a good experience that nobody can take away.
"I think that's something good for the children, to have that communication with their parents or friends, and being able to talk about it, holding it, and going through the pictures together.
"I think that is something that would be interesting to read not just on an iPad."
In connection to this, Anne encouraged her friends, fans, and followers to buy the book instead of giving her birthday gifts. She celebrated her 30th last February 17.
She reiterated, "I actually made it a birthday post of mine that instead of my fans or followers buying or giving me birthday gifts, this would be the best birthday gift ever because for PhP500 you will get all six children's books and it goes to Unicef Philippines.
"For me, that would be the best gift ever.
"Instead of giving me a gift, why not support an advocacy that I truly believe in."
She further added, "In this book, of course, there's the children's story but there's also children's rights.
"I think it's very important that, at such a young age, children already know what their rights are.
"I think it's very important na parents will support and give their children a copy of all the different books."
Other books included in the package are Nina Wonders, Nina Asks by Marcy Dans Lee; Ang Bata sa Basket by Augie Rivera; Yaya Niya, Nanay Ko by Ma. Corazon Remigio; Ang Sabi ni Nanay, Ang Sabi ni Tatay by Sacha Calagopi; and Ang Dalawang Haring Siga by Rene Villanueva.