There's just so much positivity in James Reid's life right now.
Since he professed his love for Nadine Lustre last February, the Filipino-Australian actor has never looked so inspired.
At the press conference of their movie This Time recently, James said, "Now that we're working together, ang sarap magtrabaho.
"Like I said before, it's easier to get up in the morning.
"I think I'm much happier, and I think it comes out in the movie."
READ: James Reid says working with girlfriend Nadine Lustre keeps him motivated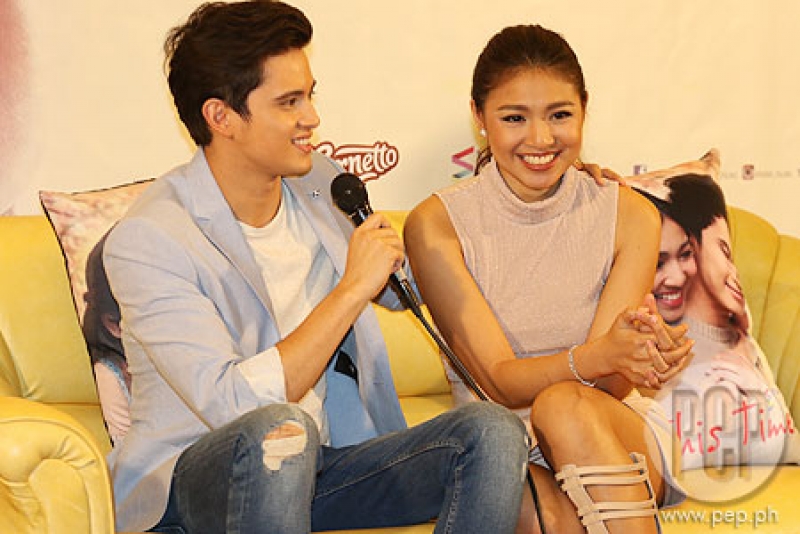 James Reid with girlfriend Nadine Lustre at This Time press conference.
Likewise, the 22-year-old VIVA star also draws motivation from his family.
In his previous interviews, James had repeatedly said that part of his plan is to bring his dad and siblings from Australia to the Philippines.
In an interview with PEP.ph (Philippine Entertainment Portal) and other reporters during the set visit for his movie, the actor revealed that he recently bought a house for his family.
"We'll be moving in soon," he smiled.
Indeed, James has matured.
"Of course, it feels good. I'm just happy that my family is all here.
"That's really my goal, to have them all here.
"Right now, everything I'm doing is for them.
"Before, it was really just my personal goals, but I'm doing it for them."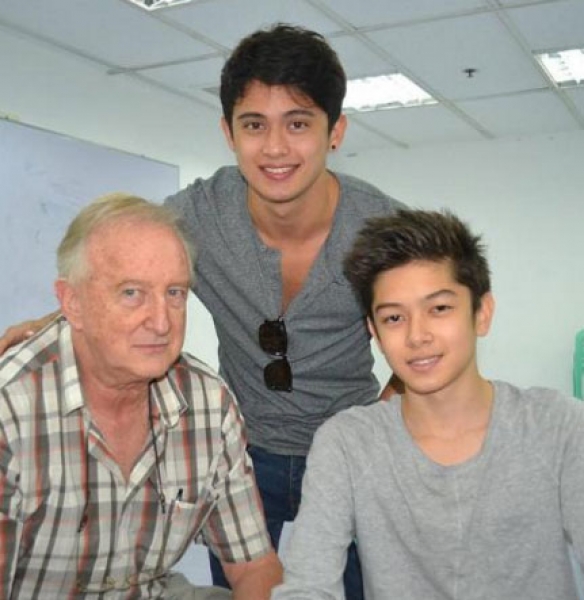 James Reid with his dad and younger brother Jack.
Meanwhile, James said he's also happy for his younger brother, Jack, who is now trying his luck in local showbiz as well.
Also a VIVA talent, his younger brother is currently part of TV5's Ang Panday.
READ: Jack Reid, brother of James, joins MMFF 2015 parade for Panday
James remarked, "Jack was like me when I was younger. He's really shy."
The Kapamilya actor has influenced Jack to enter showbiz.
"He wants to do it 'cause he saw how I changed. He wanted to do that as well."
As his Kuya, James has been constantly giving him pointers and reminders.
"Seeing me go through it, I think it's easier on him.
"Also, I always tell him, 'It's gonna be like this. It's gonna be like that.'
"I think he's taking it pretty well," he concluded.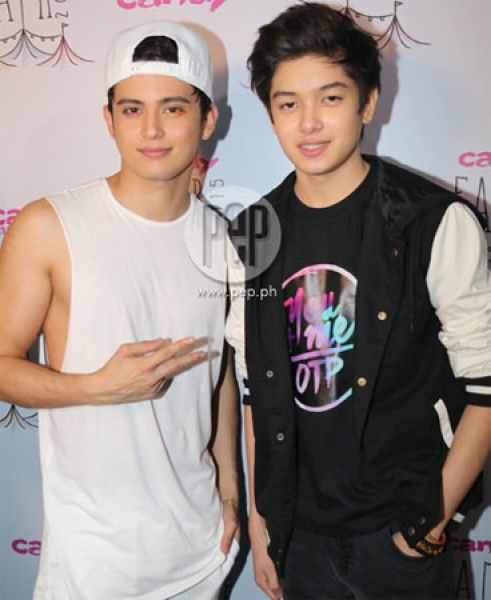 James Reid with his brother Jack at Candy Fair.