With the advent of social media, celebrity mommies have embraced the wonders of Instagram, Twitter, and Facebook, turning their accounts into an album, a look book for OOTDs, and a virtual diary for the milestones of their kids.
A few moms have used them as platforms where they can share tips, hacks, including D.I.Y. stuff.
Look what we've found? A few portable things which can help mommies save space.
1. Portable Bidet
Because our public toilets do not have bidet or tabo, worry not.
This thingy, according to mommy-to-be Iya Villania, makes sure kids will have a "clean bumbum wherever you go."
2. Portable humidifier
This was a gift for Ara Mina's daughter Mandy.
Amazon.com described it as "Ultrasonic Cool Mist increases air moisture for easier breathing and a good night's sleep."
It also relieves kids' "cough, cold, and flu symptoms, nasal congestion, dry cough, sinus irritation, nose bleeds, and dry skin and hair."
3. Roaster/Steamer/Griller/Smoker "all in one sangkap."

Instead of having four cooking appliances, this 800-dollar kitchen "baby" of Judy Ann Santos can do so many things except, as one of her Instagram followers quipped, "paglalaba."
4-5. Isabel Oli's Foldable tub and breast pump bag with built-in cooler

The photo on the left is a nine-inch deep bath tub for newborn infants up to two-year-old kids.
It is made of a durable, BPA-free, non-slip material.And yup, it is foldable.

The one on the right is smaller than other breast pump bags because it does not need ice packs.
6. Socks box

When Daddy JC Intal bought the socks from Trumpette, they were placed inside a personalized box.
Cute and creative, right! Useful for storage, too!

YOU MAY WANT TO TRY these school bags for your kids.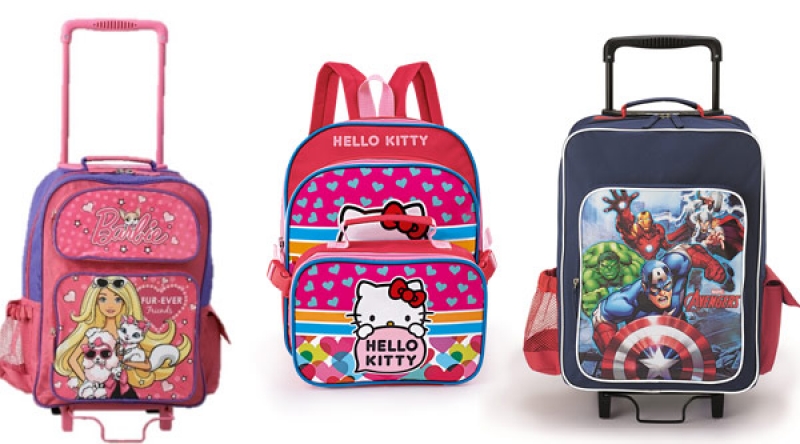 1. Barbie Glam 16-inch trolley bag (left) only for 1,499 pesos. It has two front pockets, a side compartment, a book strap inside, and a stabilizer to keep the bag from tipping.
2. For little boys, there's the Marvel Avengers Assemble Trolley Bag (right).
3. Hello Kitty Free Hugs Backpack with Lunch bag for 799 pesos. it has a detachable matching lunch bag.
All bags are available through AVON ladies nationwide.