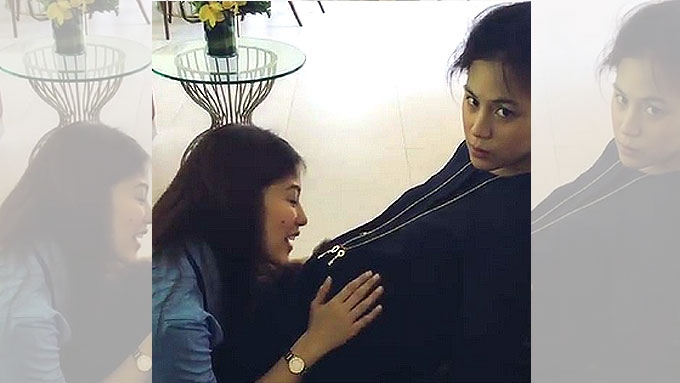 ---
Mischievous as ever, Alex Gonzaga teased her elder sister Toni Gonzaga about the latter's pregnancy-related mood swings.
During their bonding sesh yesterday, June 2, Alex decided to sing a "remix version" of the catchy "Tatlong Bibe" song to Toni's unborn baby.
But it seemed like Toni hasn't caught the "Tatlong Bibe" fever yet because she frowned upon Alex's antics!
Toni chided Alex, "Ano ba 'yan? Shuuush! Ano ba 'yan?"
Alex, for her part, blamed Toni's "sungit" reaction to the former's pregnancy hormones.
The younger Gonzaga explained to her Instagram followers, "Pregnancy hormone ang ate masungit akala niya ininvent ko lang yung song, e."
Catch Alex's "Tatlong Bibe" version and Toni's reaction here: