Now that Rodrigo Duterte is officially the President of the Philippines, his family is also thrust into the spotlight.
This candid photo of President Duterte walking side-by-side with his children marks their arrival at the Malacanang Palace, the official residence of the country's top leader and his family.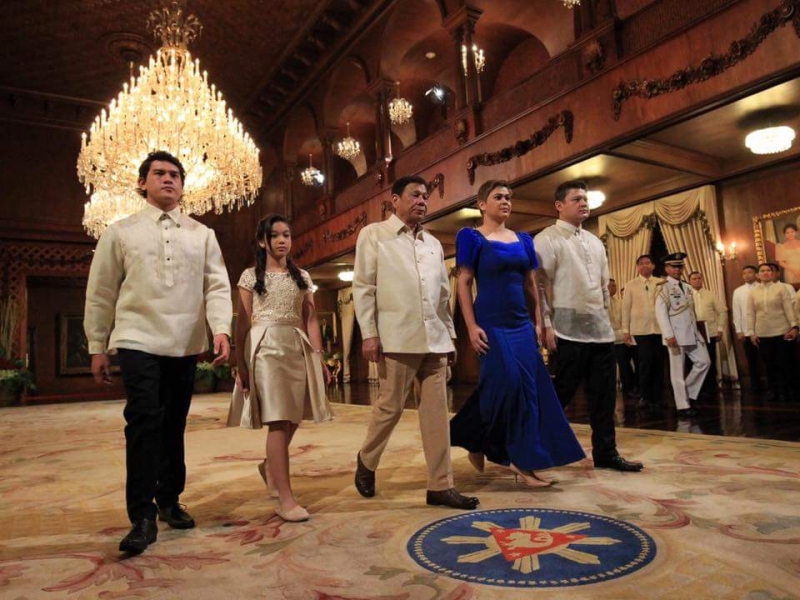 A netizen gives it a Game of Thrones twist to amp the epic scale.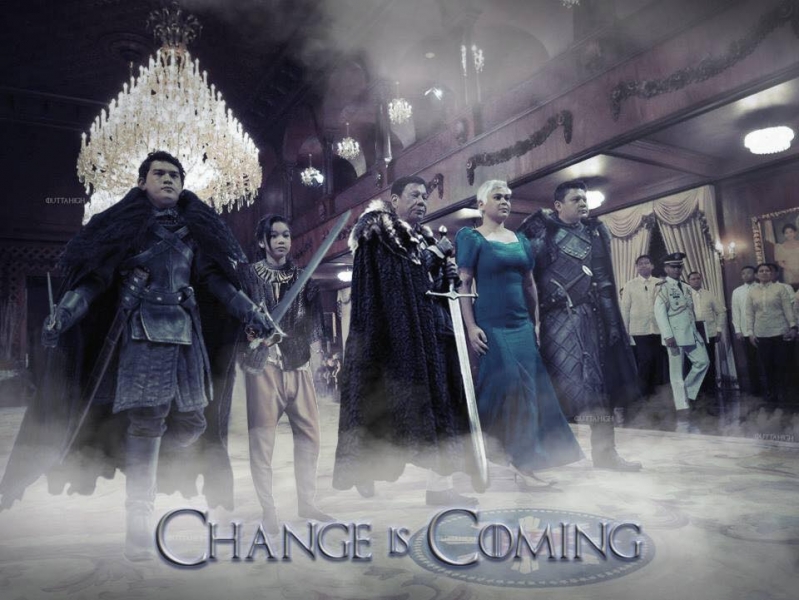 READ: How did Pinoy netizens welcome Digong and his children?
But the photo that had everyone amused was this goofy moment among the Duterte siblings.
In between the formalities of the inauguration, Paolo, 41, Sara, 37, and Baste, 28, snapped a wacky photo of themselves.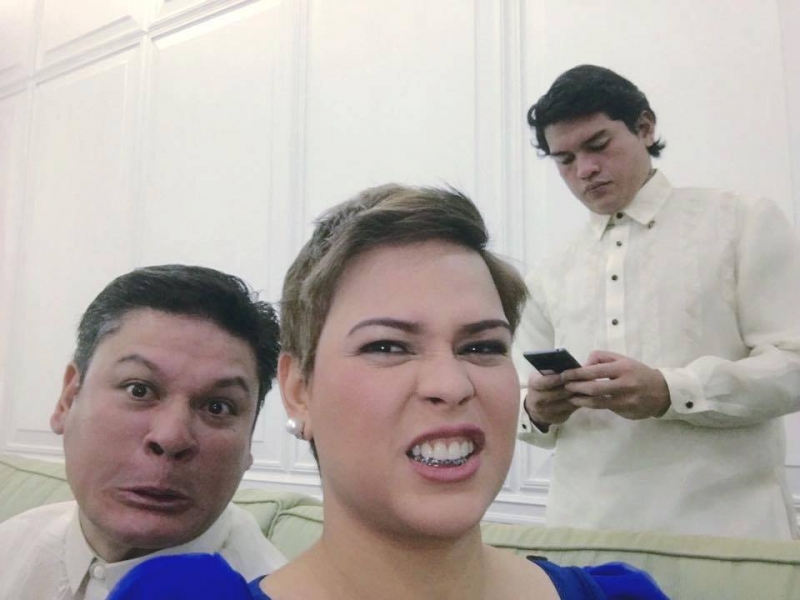 Later on, the siblings took a proper groufie with their dad as the photobomber.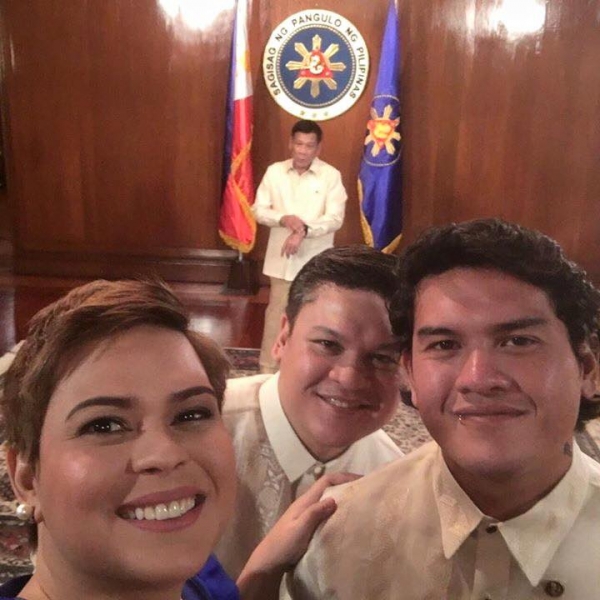 Here are other moments showing the Duterte family will be bringing a new sound to the halls of Malacanang:
1. Paolo, Sara, and Baste have matching tattoos, which Sara managed to impose on them.
In her words, it is the "perks of being the only girl."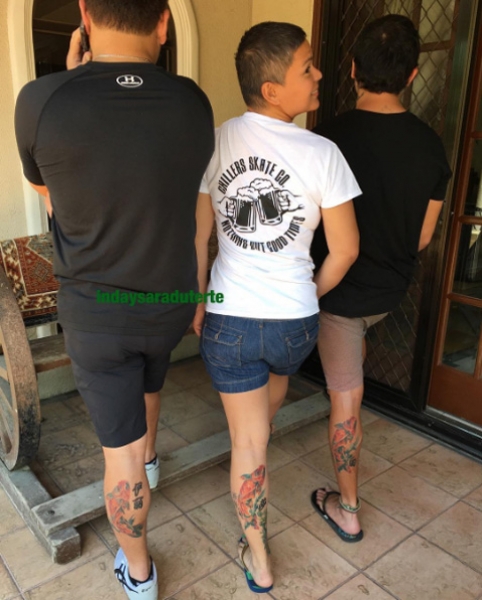 2. But they have a solid "brotherhood."
During heated moments in the campaign season, they had each other's backs.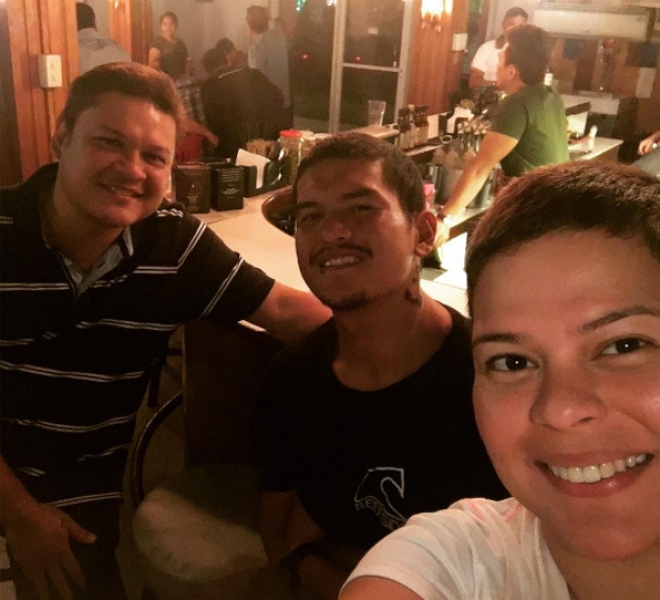 3. The Zimmerman-Duterte kids have a Viber group chat where Sara "bullies" Baste.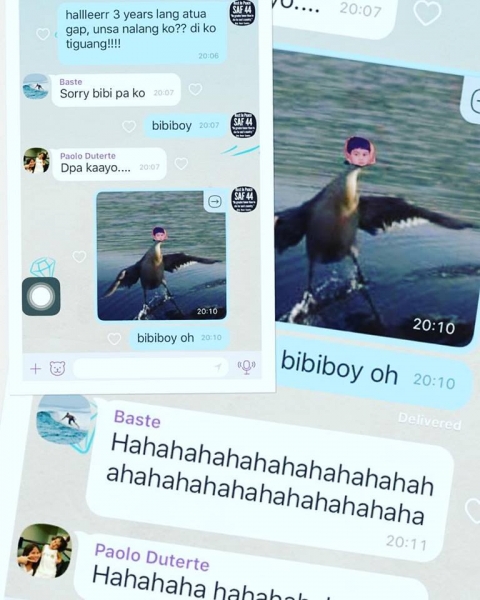 Of course, it is always for good fun. She loves Baste and supports his talents.
4. Duterte karaoke nights
Check out how she tried to convince her younger brother to sing one of her favorite songs:
5. Loving Manong Pulong
Kuya Paolo or Pulong also showers his heartthrob brother with affection.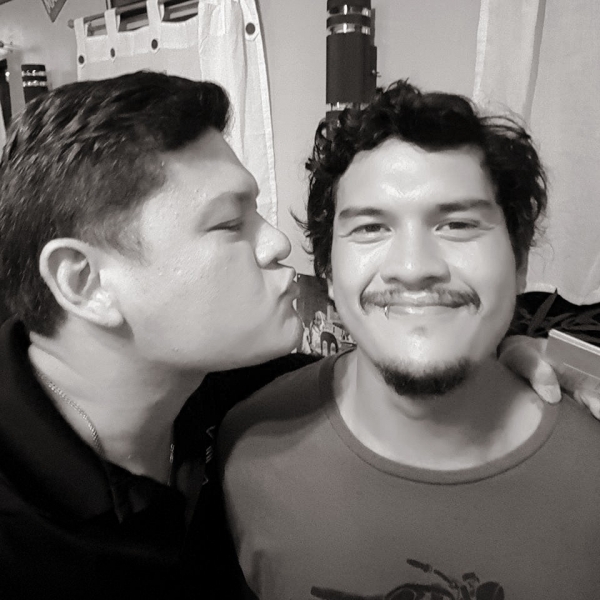 He also doesn't shy away from sending heartfelt birthday messages with a bit of throwback.
Check out the way he greeted his sister: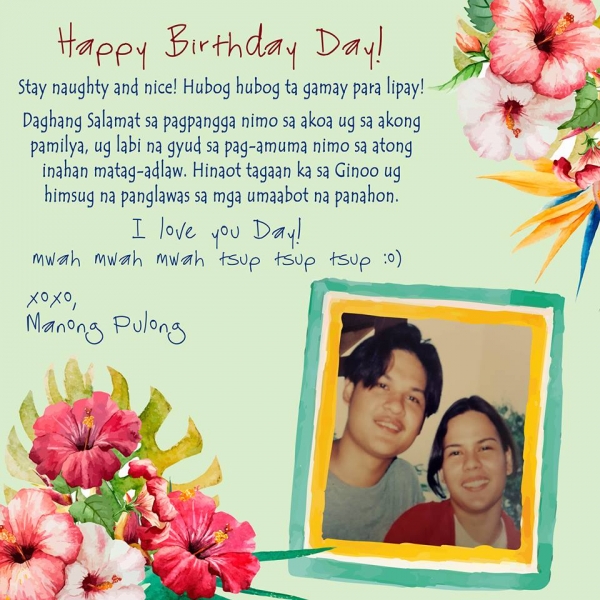 Meanwhile, don't leave Digong out of the equation because he, too, can show his lighter side online.
7. The Duterte dance
Just watch his stint on the Hey Joe Show! before the election season on May 25, 2015:
Photos from Inday Sara Duterte, Vice Mayor Pulong-Official, Baste Duterte on Facebook / @indaysaraduterte on Instagram