Success knows no gender.
In showbiz, most gays are usually hardworking, creative, and resourceful.
Three of them have stood out as far as their craft is concerned.
There's Vice Ganda, the unkabogable box-office star; John Lapus, who's been in the business of making people happy for more than 20 years; Boy Abunda, the King of Talk.
Here are their lovely abodes, which they built with blood, sweat, and tears.
JOHN "SWEET" LAPUS's niche is a product of his years in the entertainment scene.
It was in July 2010 when he discovered his future home.
"Kalansay pa lang ito no'ng una kong makita, walang pintura, at ginagawa pa lang talaga siya," Sweet told YES! magazine, which featured it on its Celebrity Homes 2012 issue.
He paid for it in October, and immediately transferred two days before Christmas, when the house was still a work in progress back then.
It took Sweet three months to repaint and redecorate his entire house.
The three-story house is just one of the five adjoining townhouses in the village.
"Akala ng mga tao tuloy, sa akin 'yong hangang doon sa gilid.
"Nagmumukha kasi siyang malaki."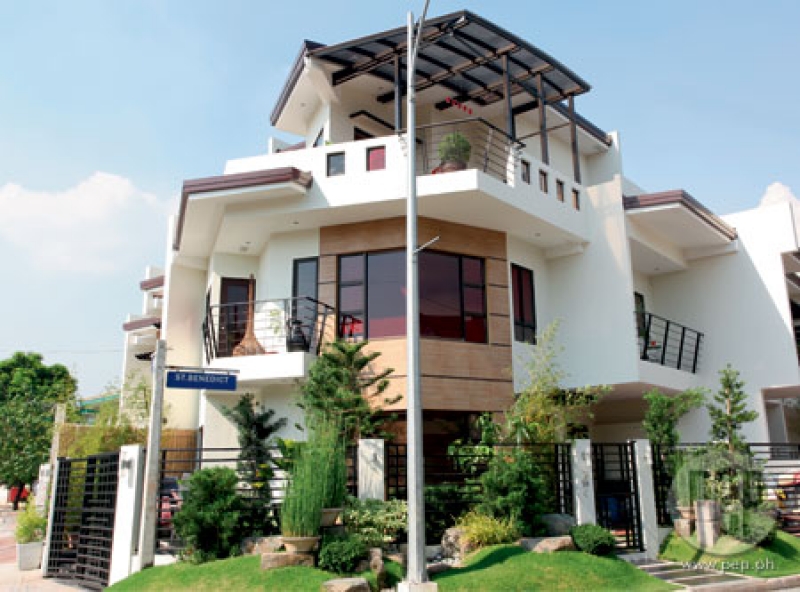 The comedian revealed that most of his furniture were custom-made as the house has a unique shape, making some parts irregular.
Beside the staircase is John's work area. His office table holds a cork board with his reminders and a handset for his landline.
On the upper shelf of his home theater system are some of the awards he has received throughout his years in the industry.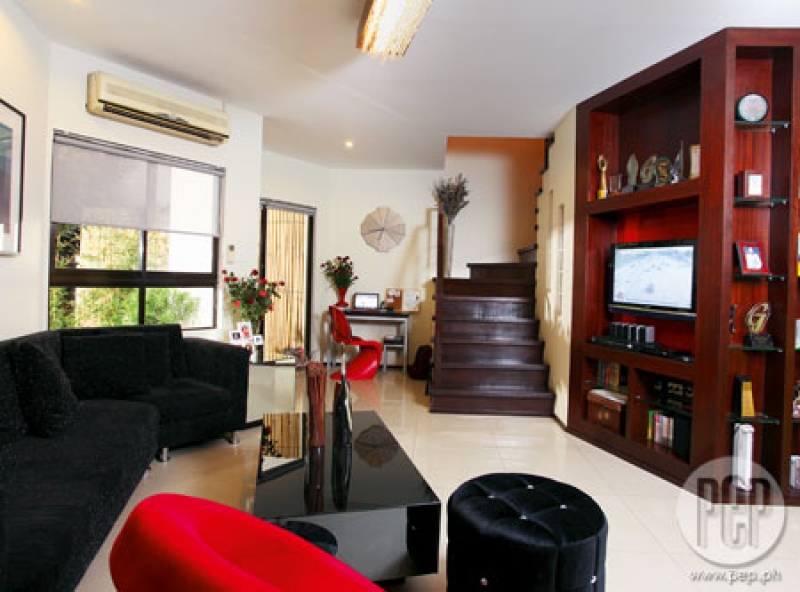 According to him, it was his mother who usually does the grocery.
As for John, eggs are his staple food.
Most of the lamps in the entire house have circular shapes, "Suwerte din daw 'yong bilog."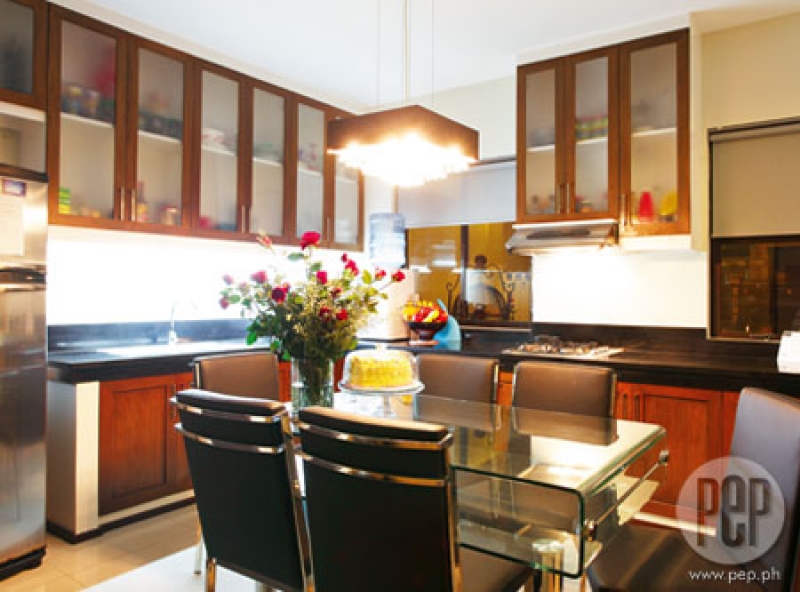 One interesting piece in the master's bedroom is his bed.
He got the bed as his talent fee in a show hosted by Charlene Gonzalez-Muhlach.
John's bedroom motif is in line with the black, white, and red theme of the house.
The artwork of the wall behind John's bed, which he titled Yong diyosa, is a gift from a fan.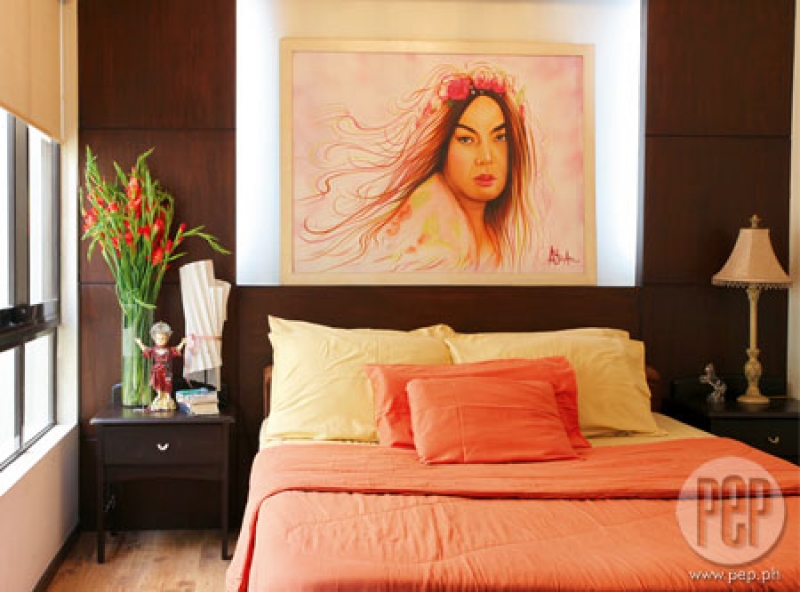 Since childhood, John had dreamt of having his own version of "pangmayaman na banyo." Thus, the bathroom in his room is one of the most important parts of the house for him.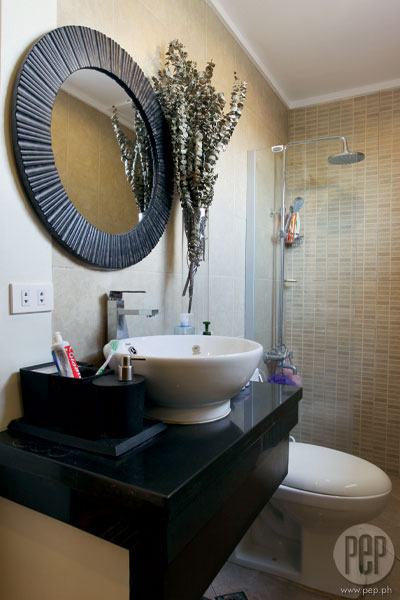 The red Kenneth Cobonpue chairs in John's veranda are gifts from Kris Aquino.
Read the original article in YES! Celebrity Homes 2012.
VICE GANDA, born as Jose Marie Viceral, opted for modern zen as the design of his three-story house.
Zen, in architecture, is associated with a design suited to calm and sharpen one's mind.
Vice's house was his surprise gift to his mom, Rosario Viceral.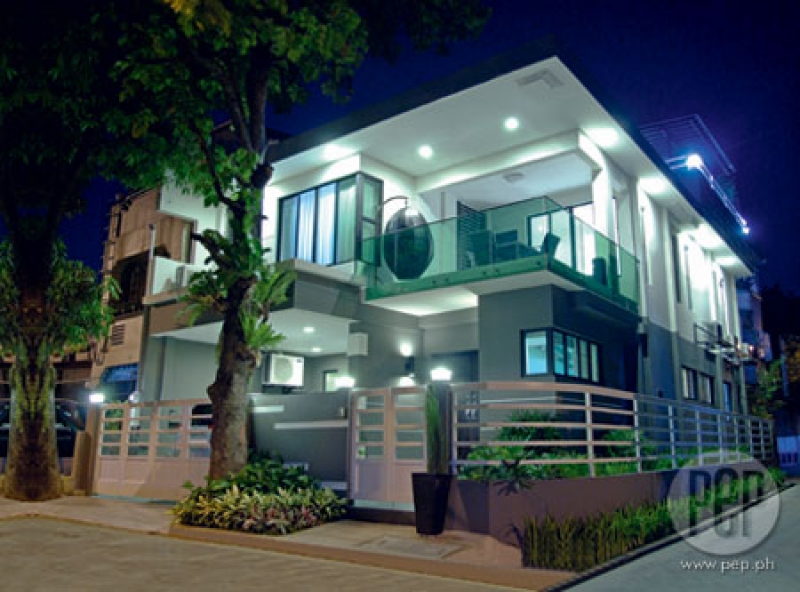 Since Vice was very busy during the construction of his house, he left the choice of furniture and fixtures to his design consultant Avelle Francisco.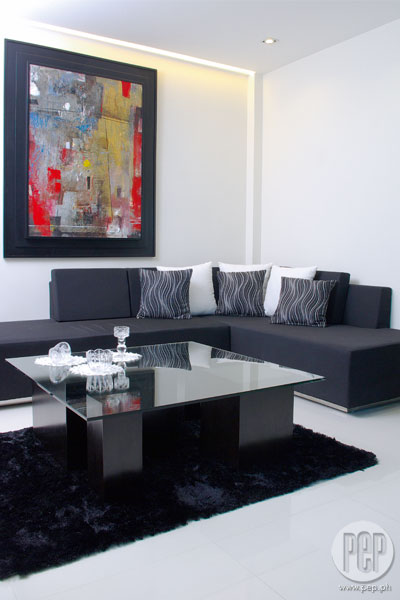 While the dining table is custom-made, those crystals (even the towels in their house) are brought home by Mommy Rosario from the States.
The chandelier is from the Illuminati lighting-fixture store in Quezon City.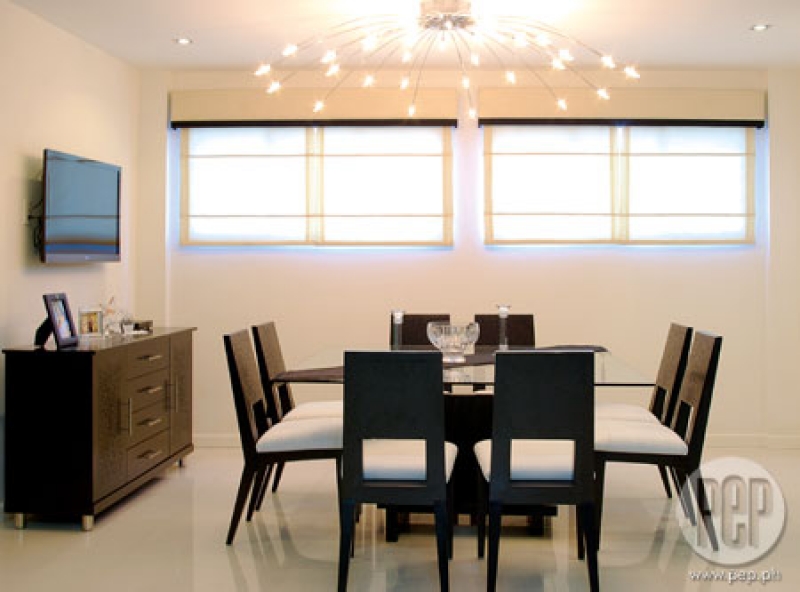 Vice's granite kitchen is equipped with two-layered rotating holder for 20 different kinds of spices.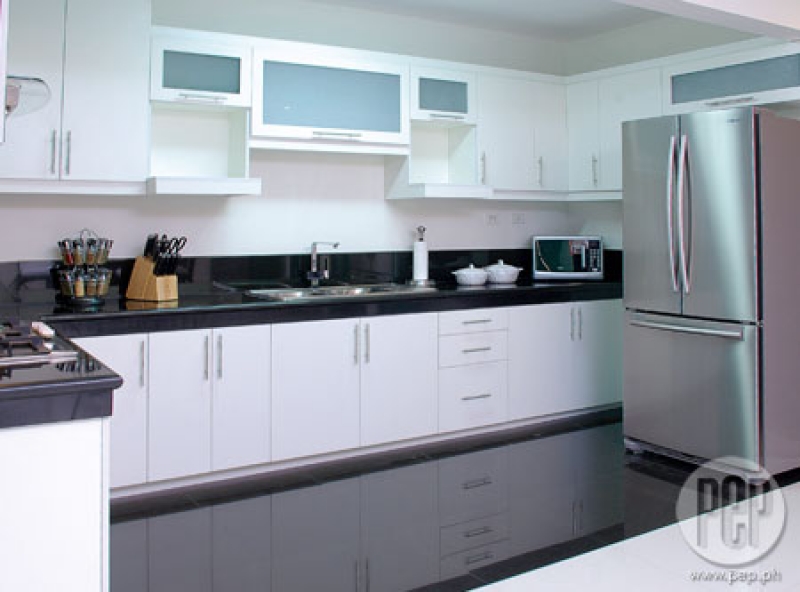 The stairs are made of glass.
For Vice's room, Avelle has followed the house's black-and-white theme, but added a pop of red to match Vice's personality and enliven the room.
The headboard clothed in red was made of foam.
Avelle chose the umbrella-shaped lampshade as a symbol of Vice's celebrity status.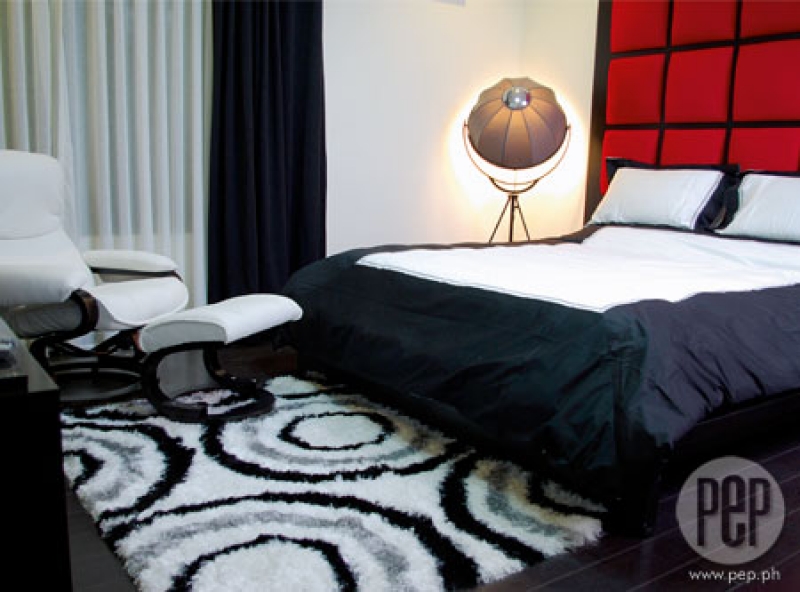 Vice preferred a smaller mirror in his personal bathroom, but his designer insisted on putting a big one, "Kasi nagme-makeup siya."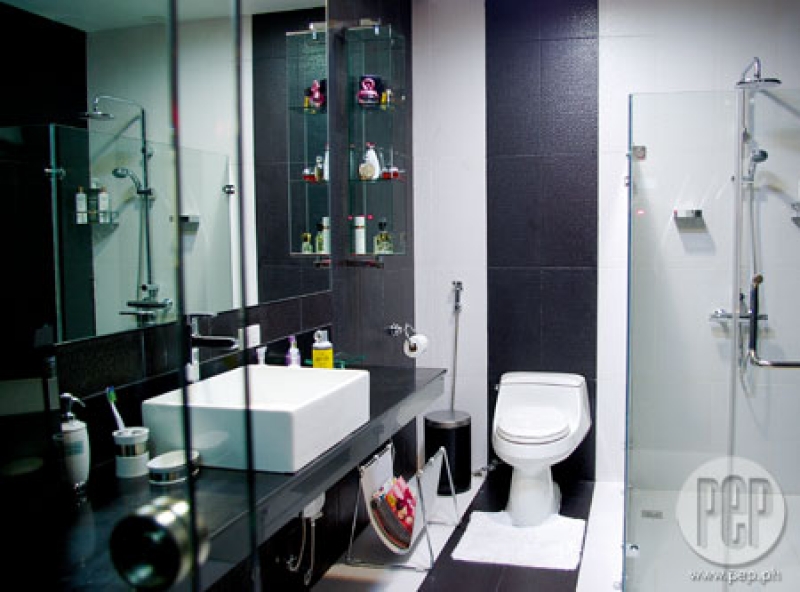 Vice Ganda's egg-shaped chair is the highlight of his veranda.
Also noteworthy is the tempered glass in the balcony that resembles those of the malls.
"Kapag nabato 'yung glass, hindi siya biglang sasabog.
"If you notice, 'yong sa windshield ng kotse, dahan-dahan siyang mag-crack," Avelle said.
BOY ABUNDA chose the shades of chocolates, oranges, and mocha—which reveal something about passion and discipline.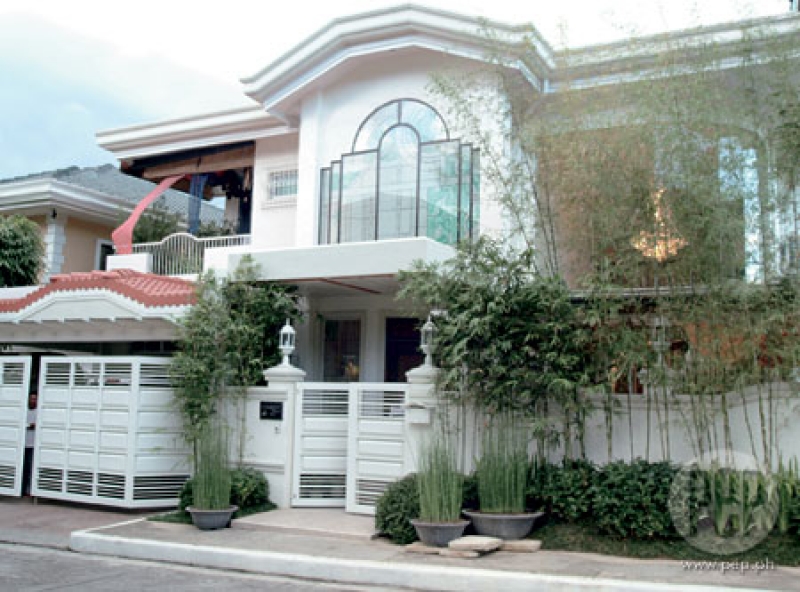 The living area portrays every inch of elegance, yet comforting.
Boy's coffee tables are unique in the use of Corinthian columns, giving the space a graceful and stylish vibe.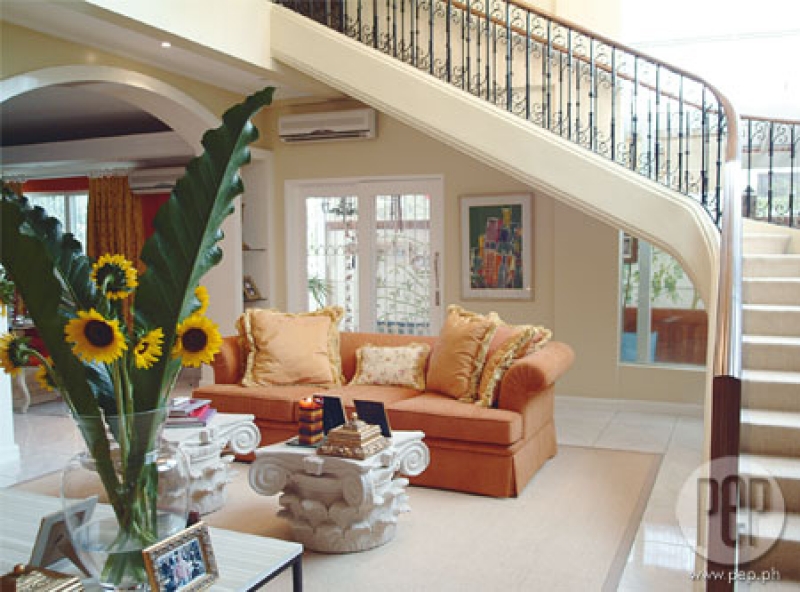 The dining area's monochromatic tones create a traditional and elegant look, while its symmetrical frame lends formality to the room.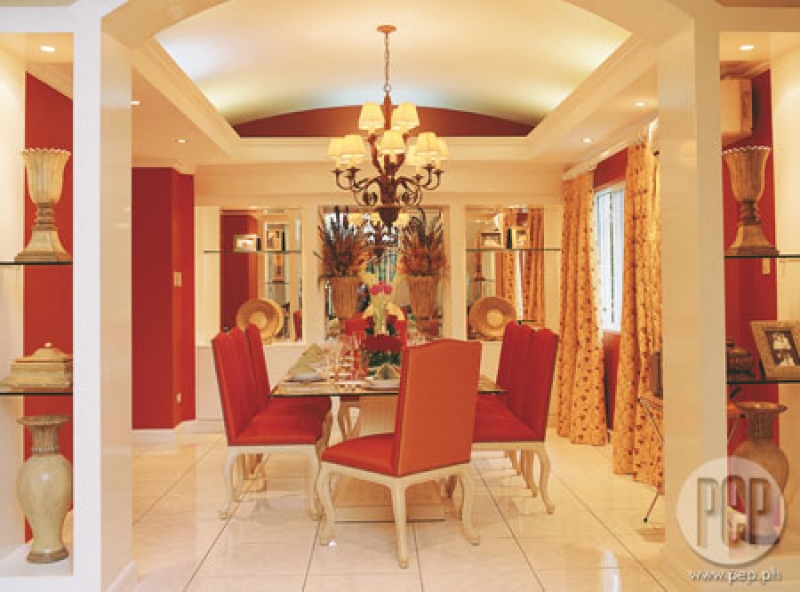 This bathroom features Boy's purchases from his travels, such as the Asian jars, the mask, and the mirror.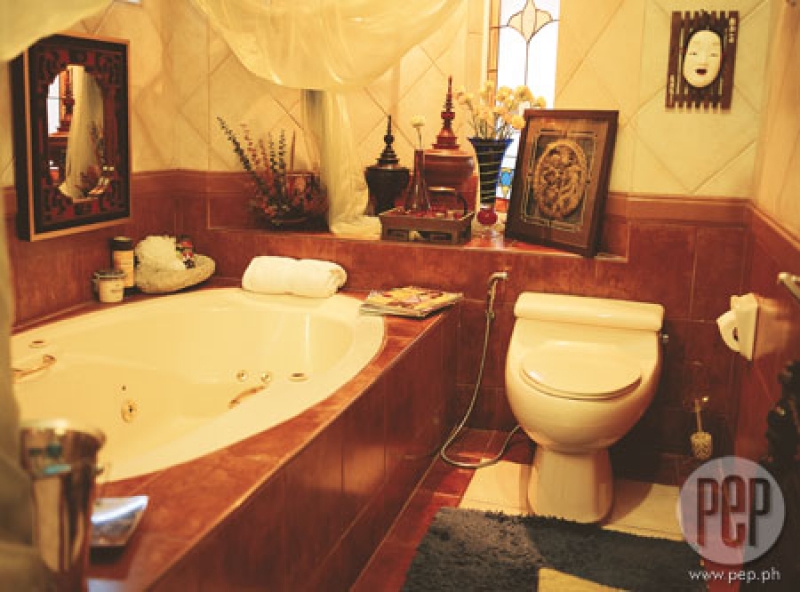 Who wouldn't want to have this modern-inspired bedroom for himself?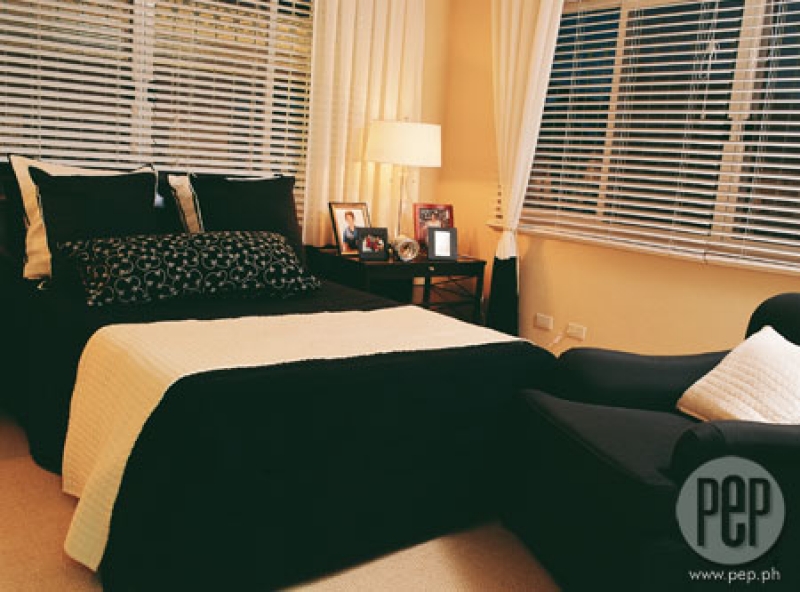 The Asian-inspired lanai, having its eclectic pieces, shows the uniqueness of the owner.
The bamboo tray table, wind chimes, beaded balls, and the sisal rug are well-placed in this cool and cozy space.