Every morning, Aubrey Miles starts her day checking out her plants.
"Before I go to the gym, I wake up at 5:30 a.m., I'll water, wipe, spray them, check the ants for two hours.
"That's kinda my soft part, I get to relax," Aubrey told PEP.ph (Philippine Entertainment Portal) at a recent press launch.
She said, happily admitting she dotes on her plants, "You take care of them, you wipe them, and then they respond to your caring.
"Parang, for me, it's so rewarding.
"It's like I have 45 kids like, 'Oh my God, one leaf is coming out!'"
After taking care of her plants, she releases her "arggg" in the gym.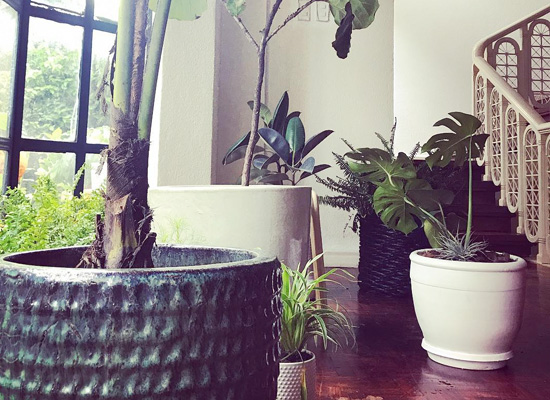 Aubrey related she started with one, now she has 45 plants inside her house, "I scattered them in the corner, the window, and I have like 20 outside, and in my front yard."
On Instagram yesterday, August 20, she wrote, "Don't grow too much haha you might not fit inside the house anymore."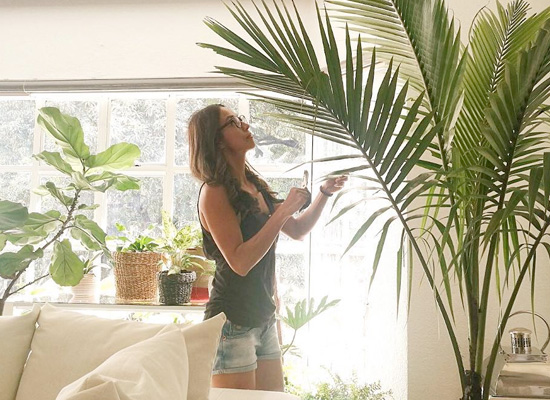 She confessed starting her family of plants with some hesitation, "I like plants, but I was not so keen in taking care of them, yung real plants."
She said she had "artificial/fake trees, flowers" around her home until three years ago.
In an Instagram post last August 4, the proud plant lover wrote, "This year I'm embracing and loving my real plants and how they respond.
"They're growing so fast, Gosh.
"I'm such a nurturer so far no dead plants for the last 4months.
"I'm still learning, doing research on how to take care of indoor plants."
On mornings, she puts these "young ones" by the window to absorb some sunlight.
Aubrey has also ventured into growing vegetables, "Pot lang, we're trying pot lang muna on the table.
"I have basil, rosemary, now I'm growing lettuce now, organic, inside the house.
"Sili is always generic, di ba? I have oregano for mga adobo. Then I have pandan."
She jested "Sobrang mommy, hayaan mo na."
The mother of two kids, Hunter and Maurie, and over 45 plants has captioned this one: "Making sure they get enough sun before I leave for work."