In 2005, Regine Velasquez went looking for a vacant lot to build her fantasy dream house.
She found a perfect spot on top of a hill in an exclusive subdivision in Quezon City.
Here's a peek into the home of Regine, her husband Ogie Alcasid, and their son Nate.
The three-story structure is decidedly modern, spacious, with interiors that follow a clean and almost minimalist design.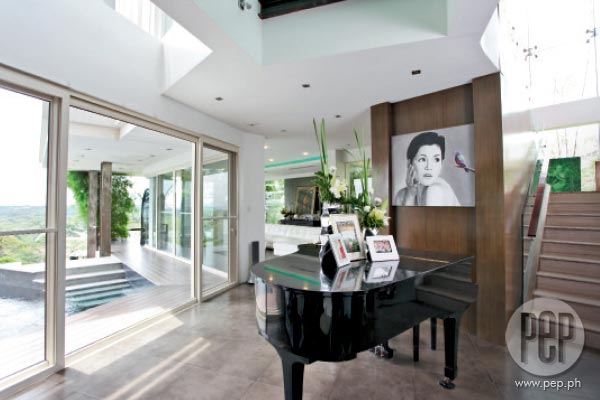 The award-winning songbird relates that her sisters Cacai, Diane, and Deca were more involved in the construction process than she was.
It was only after Regine moved into the house that she started putting her own touches.
Her preference for an open-space layout for the kitchen is obvious here.
Regine, who loves making pasta dishes, says she finds it practical because she wants convenient access to everything she needs around the kitchen.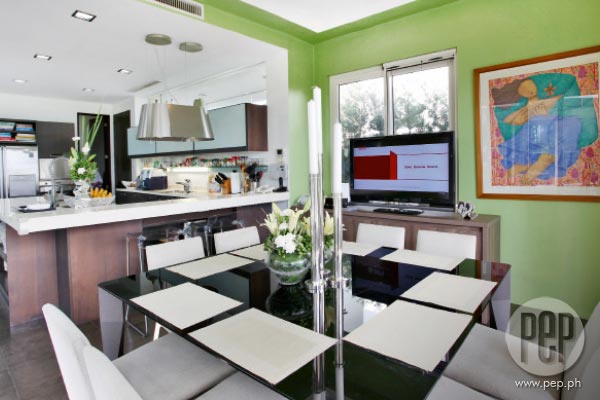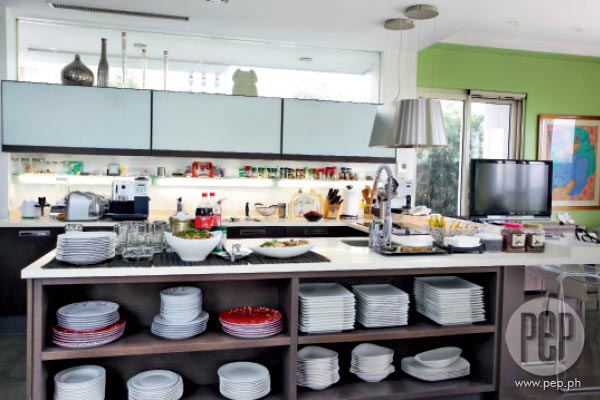 Regine loves swimming in the infinity pool at night.
It makes her feel like she's in another country.
"No'ng una nga kaming lumipat dito, para kaming nagsa-spa, magswi-swim kami ng gabi. Para kaming nasa ibang bansa, e!"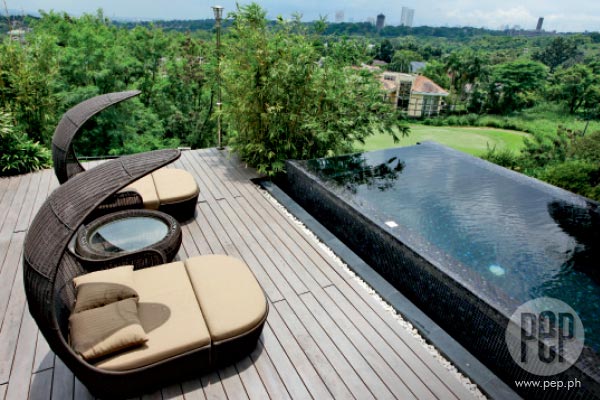 Of course, Ogie and Regine's home is filled with music.
Ogie's music room is located on the ground floor, the songwriter's central command center.
Here is where he keeps several electronic keyboards and synthesizers, his gadgets for making music.
On the walls of the room are the plaques of recognition that Ogie has received for his albums and shows.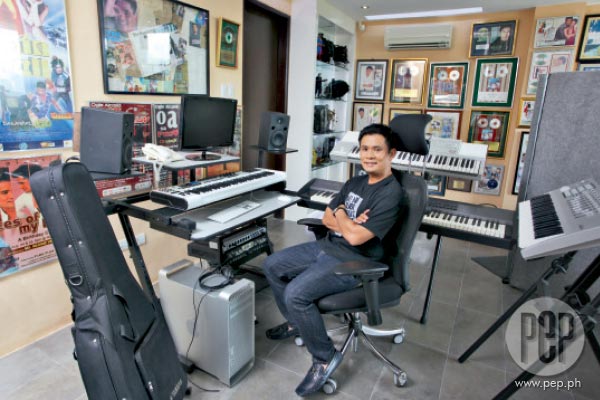 Ogie's home office is bathed in natural light during the day, thanks to the glass panels.
Regine reveals that the office was originally where the staircase leading to the ground floor was located.
They had the area sealed and renovated into a functional room, and also for the safety of Nate.
At the time, Ogie and Regine's unico hijo was just learning how to walk, and a staircase was an invitation to disaster.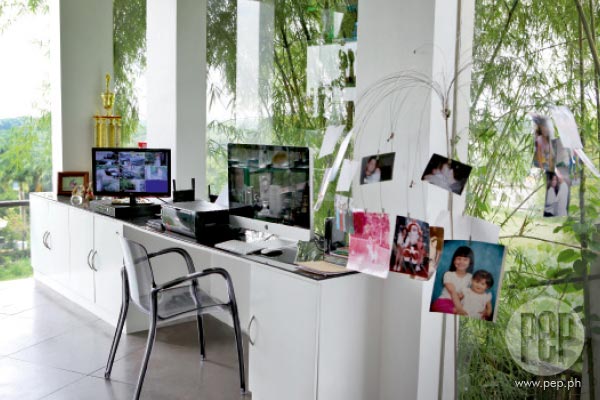 For Nate's room, the former music room was renovated into a colorful kingdom.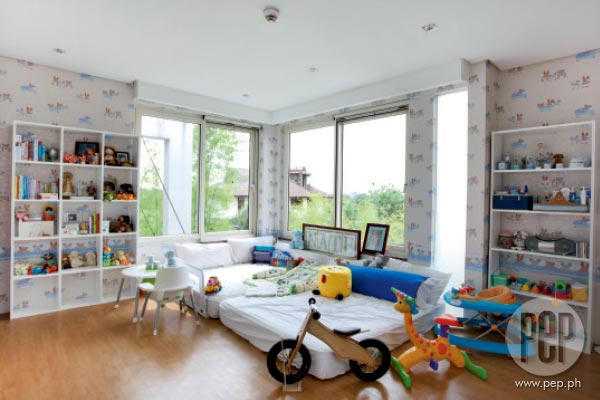 Regine and Ogie proudly say that every inch of this contemporary home reflects their life now.
Ogie sums it up well: "All the open space in our home speaks of who we are.
"We're very transparent people. We really don't try to hide things from people—just like my wife, who Instagrams every ten seconds...
"Regine really chose this place to be our home, where we will live for the rest of our lives."
Article originally published on YES! Magazine Celebrity Homes 2013