A two-story modern abode in an exclusive subdivision in Makati City is the product of hard work and "lakas ng loob" of Richard Gomez and Lucy Torres-Gomez.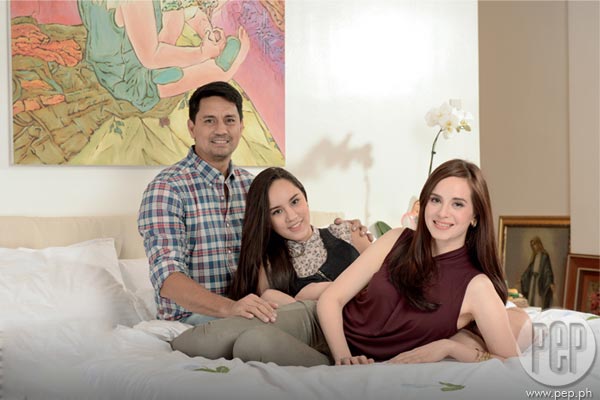 When the lovely couple learned of this property in 2003 through Ben Chan, the man behind the lifestyle brand Bench, they did not buy it right away.
They thought that its price tag was too high and the cost of maintaining such a piece of property was too much.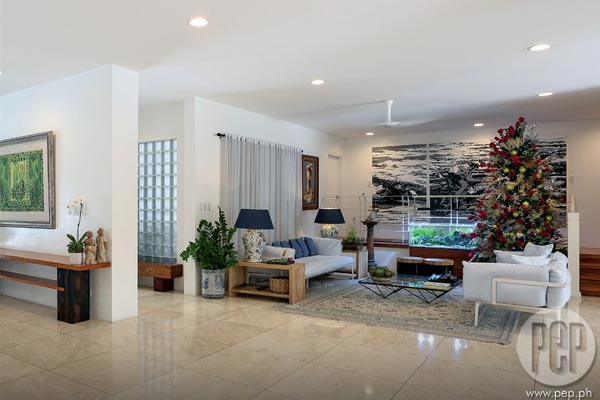 Ben, who at the time was already getting a lot in a nearby block, talked the Gomezes into buying the property.
It was a leap of faith for the couple.
Richard, Lucy, and their daughter Juliana transferred to the Makati property from their Greenhills home sometime in 2014.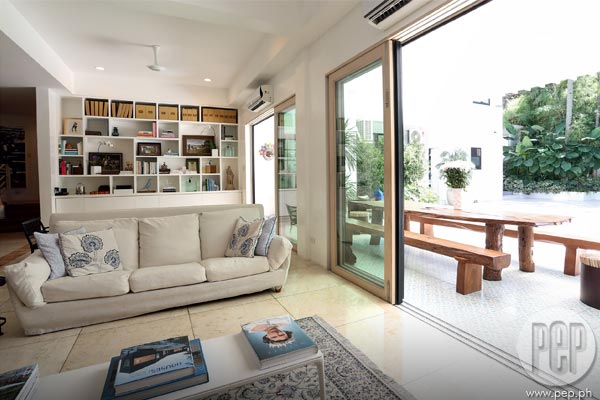 "Modern and coastal" is how architect Jay de Ramos describes the theme of the house: "Coastal, but then ang design niya is modern, yet may touch pa din ng femininity."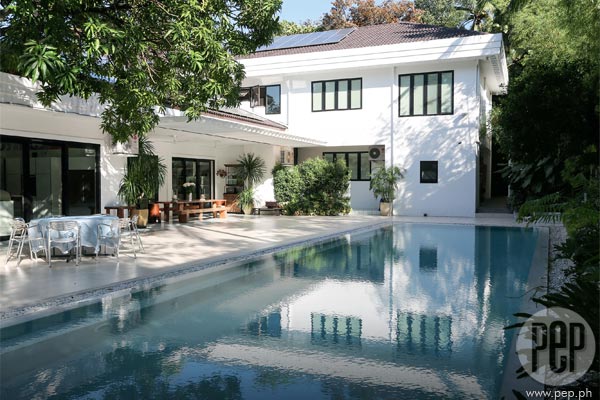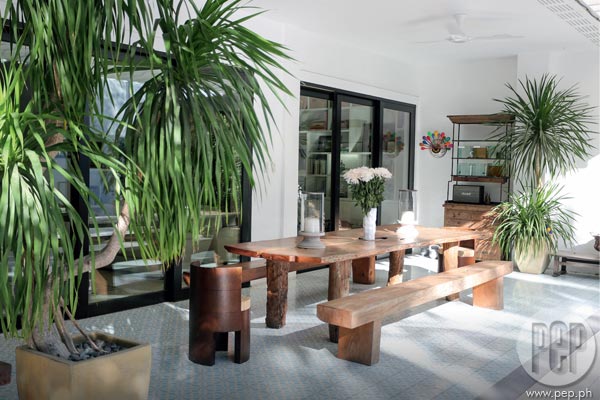 Not all the furniture pieces in the house are brand new.
Some, Lucy says, came from their previous home, while a few others came from her mother and close friends: "A lot of the things here are given by my mom or given by friends or bought by Richard when he was binata pa.
"And I like that we're surrounded by things that mean something to us."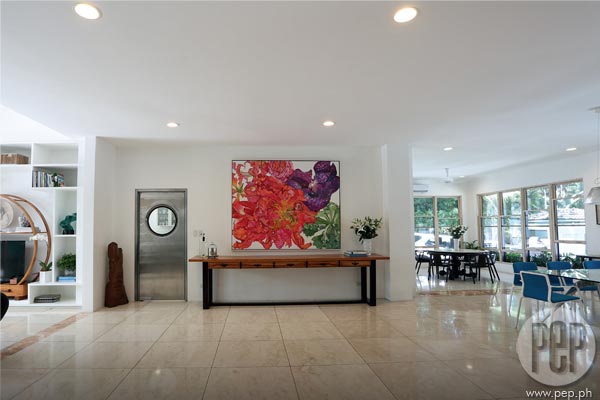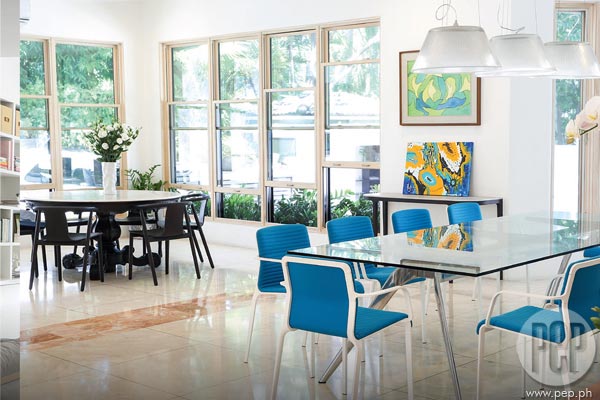 The modern kitchen is a dream for any chef.
Aside from being spacious, it is equipped with a double-door fridge from Sub-Zero, a built-in microwave and convention oven, a gas range, a range hood, and an oven from the American brand Wolf.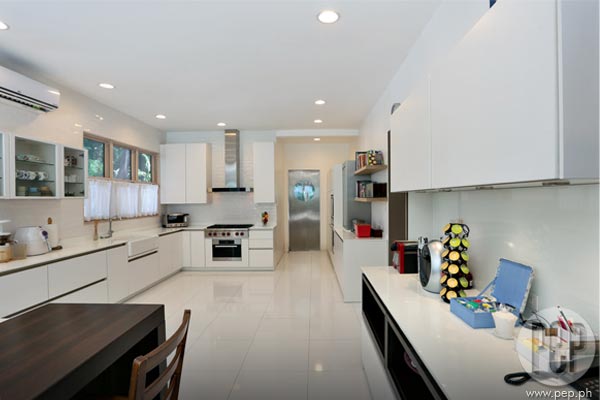 The long island counter, which can seat six persons, is where food can be prepped and served.
This space is meant for casual get-togethers, which often takes place in the house because the Gomez couple, especially Richard, love inviting friends over.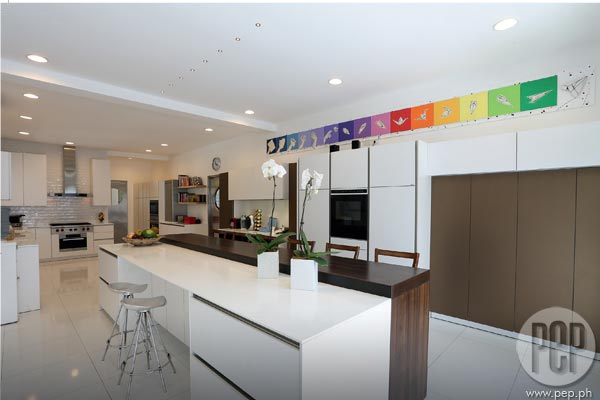 The master bedroom, located on the second level of the house, was predominantly white.
It's a color scheme that suited the couple, who are both sticklers for cleanliness.
On the wall above the bed is a Geraldine Javier painting, the lone element that injects vivid colors to this immaculate space.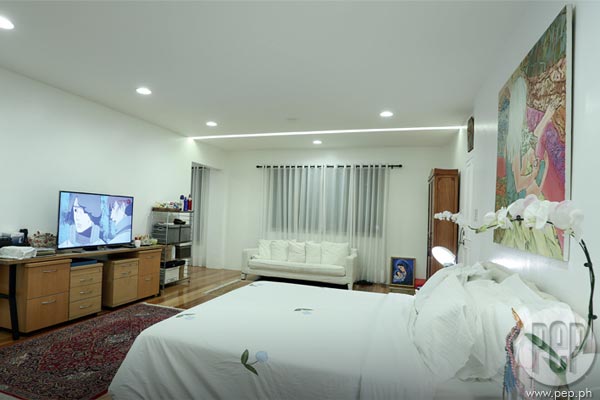 Meanwhile, here's the spacious and pretty bedroom of Juliana.
The room and furnishings followed the master bedroom's neutral scheme, except for a bright green couch in one corner.
Neatly arranged on the wooden shelves are Juliana's books, travel souvenirs, picture frames, trinkets, and awards and medals won in different sporting activities.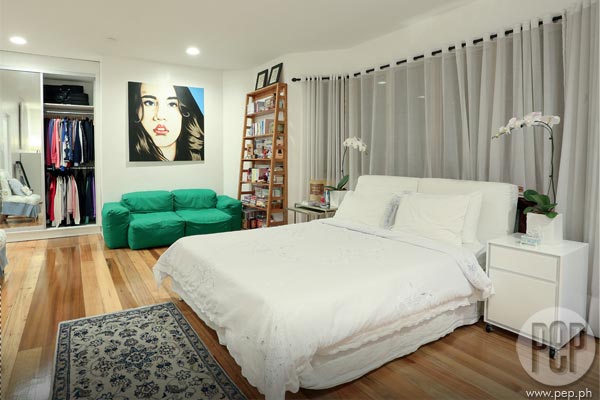 Article originally published on YES! Magazine Celebrity Homes 2016.