Doug Kramer and Cheska Garcia-Kramer are excited to move into their dream house.
On January 14, Doug, Cheska, and their three children—Kendra, Scarlett, and Gavin—visited the construction site of their future family home.
Doug wrote on his Instagram post, "What am amazing feeling!
"Last time we built our home, it was Chesca's and my dream house as we were still a growing family!
"Fast forward to 2018!
"THIS will be our family dream house! Cannot wait!"
Every now and then, Doug and Cheska would drop by the site to check on the construction progress.
On March 9, Team Kramer gave their fans a video tour of their soon-to-be family home via Facebook and YouTube.
The couple happily talked about the rooms and features they looked forward to in their family dream home.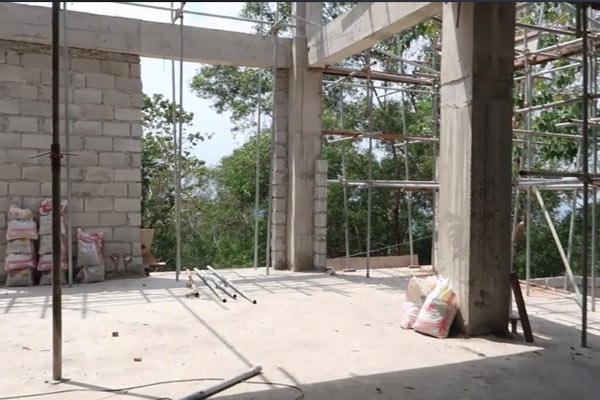 The three-story house will have plenty of amenities such as infinity pool and gym.
It will also have office spaces for Doug and Cheska, a music corner for Kendra, Scarlett, and Gavin, and a roomier home theater to accommodate more family and friends.
Doug was most excited about the latter, "Compared to our current house where we live now, parang comfortably, you can only sit eight.
"Ito siguro, you can sit 16 people? 20 people?"
Aside from their music corner, the Kramer kids will also have their own classroom in their soon-to-be home.
Cheska said, "Just in case I decide to homeschool [the kids], I am prepared!"
Kendra, Scarlett, and Gavin will also have their own playground and treehouse.
The family hopes to move in by the end of the year.
Check out the full home tour video below: