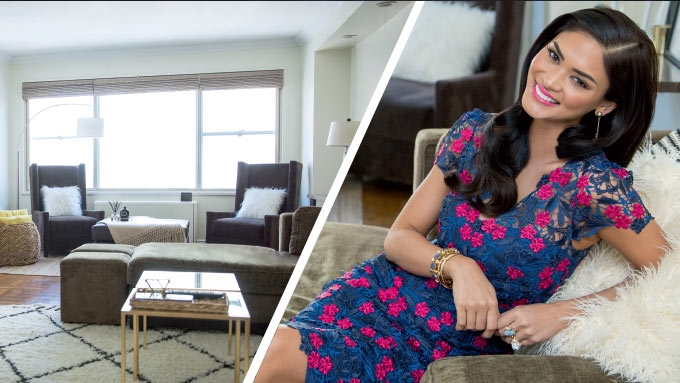 IMAGE YES! Magazine
---
Miss Universe 2015 Pia Wurtzbach began to live the life she has always wanted when she won the prestigious title that eluded the Philippines for 42 years.
The German-Filipino beauty queen was crowned Miss Universe on December 20, 2015.
Afterwards, the newly-crowned Miss Universe found a base in the heart of Manhattan, New York City, U.S.A., which is unarguably one of the top three coveted destinations among cities in the world.
"New York is home to me now. I love it. I just love being here!" Pia told YES! magazine in its June 2016 issue.
Her apartment was located in a postwar high-rise building with 20 floors and 242 units.
Having a premier location or space in Manhattan was a luxury.
By New York City standards, the apartment which Pia shared with her American BFF, Miss USA 2015 Olivia Jordan, was considered quite roomy with a floor sized 1,290 to 1,700 square feet and a ceiling height of eight and a half feet.
A three-bedroom unit like that started from US$6,000—that's approximately PHP282,000 a month, at the current rate of exchange!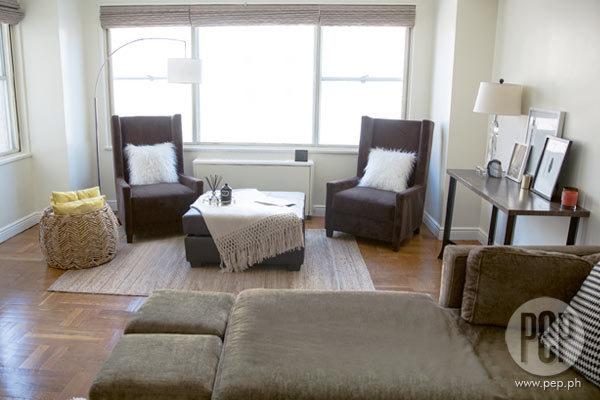 ADVERTISEMENT - CONTINUE READING BELOW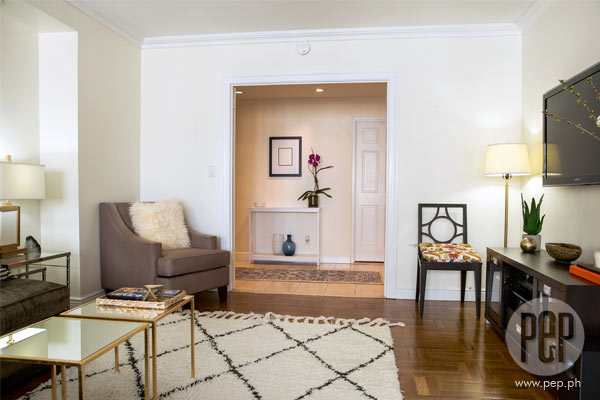 The lobby of the Miss Universe apartment building had an old world ambiance and feel that would make you reminiscent of classic American manors.
It had a marbled flooring with bright yellow wallpapered interiors, vintage brass sconces, and old paintings.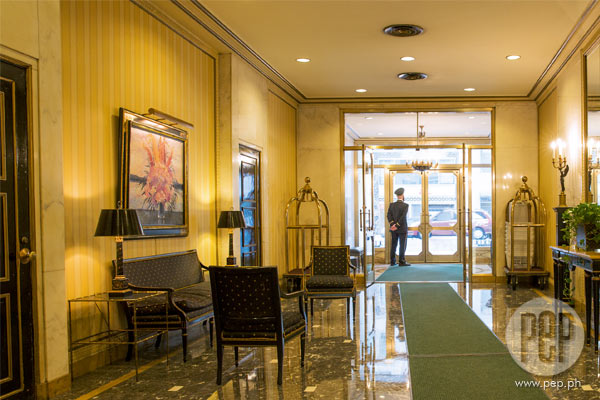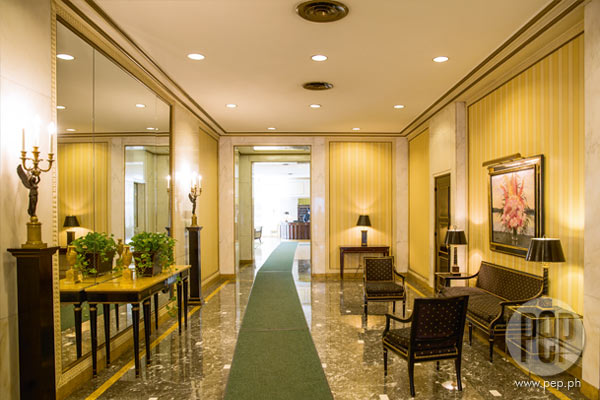 ADVERTISEMENT - CONTINUE READING BELOW
Making your way up to Pia's apartment, the atmosphere transformed to the modern and eclectic New York feel.
The spacious hallway was furnished with a carpet, a console table, a divan, and a mirror.
The console table held a flower vase on its top layer and two ceramic jars on its bottom layer.
The double swinging French patio doors led to the living area.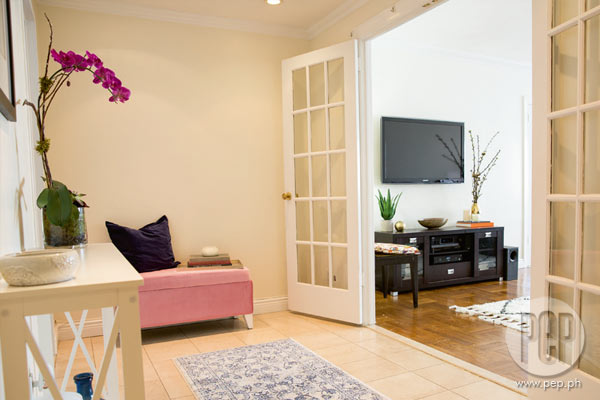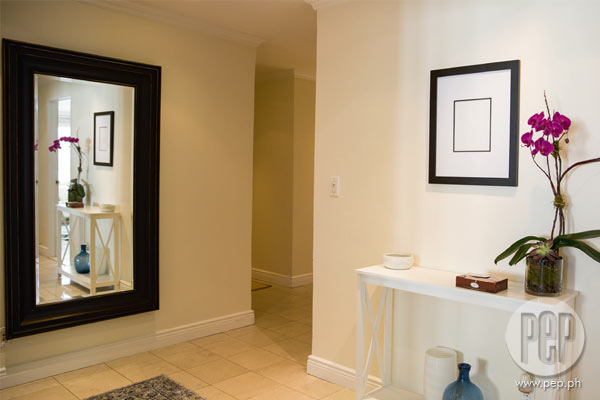 ADVERTISEMENT - CONTINUE READING BELOW
The apartment avoided the use of tall furniture and decorative pieces, so that if you're standing by the living-room window, you would see the living room and parts of the hallway without anything disturbing your view.
Meanwhile, the living room was furnished with a pair of high-back wing chairs with white shag throw pillows, an ottoman that doubles as a table, and a glass console table that held photo frames and a lamp.
By the looks of it, you could already tell that it was one of the comfiest, coziest areas in Pia's apartment.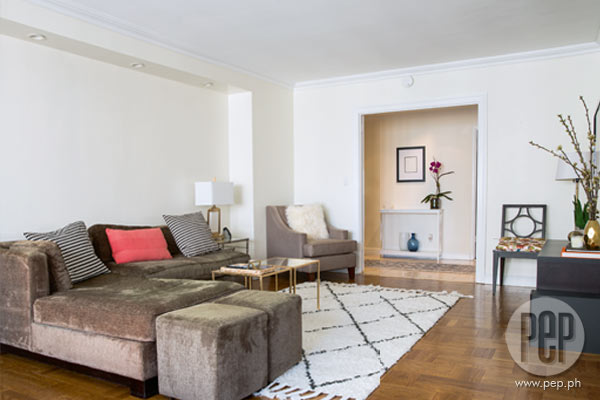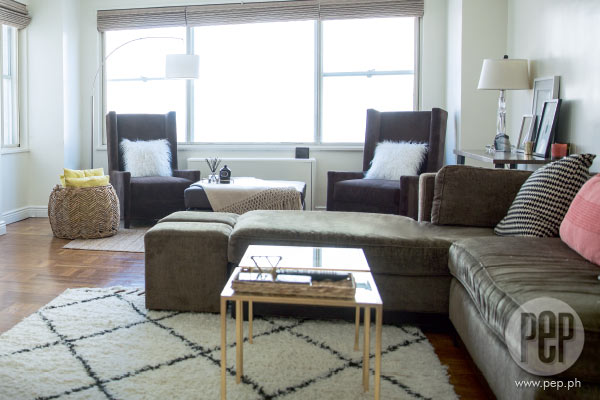 ADVERTISEMENT - CONTINUE READING BELOW
The dining room was separated from the living room by a set of swinging French patio doors.
It was as simple as simple can be.
The two-seater round glass table, illuminated from above by a crystal chandelier, was just sufficient for the apartment's two occupants.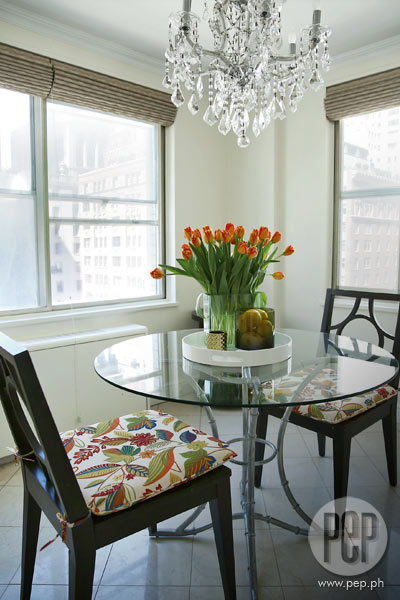 The streamlined kitchen was accessible through the dining room.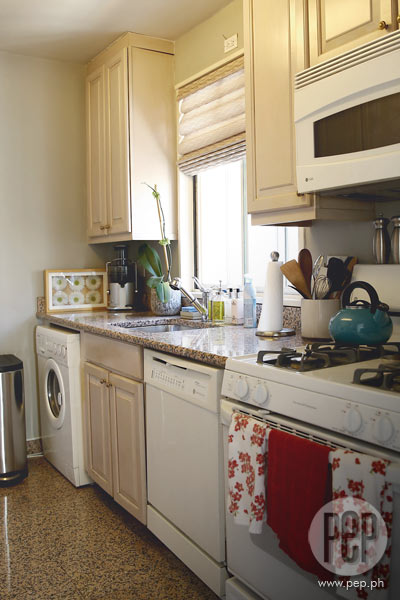 ADVERTISEMENT - CONTINUE READING BELOW
Several years ago, Pia took up culinary arts at the Center for Asian Culinary Studies in San Juan, Manila.
She missed cooking and eating home-cooked Pinoy dishes, such as adobo and sinigang.
But since Filipino dishes were not always available in New York, Pia's palate had already gotten used to pizza, pasta, bread, and burgers.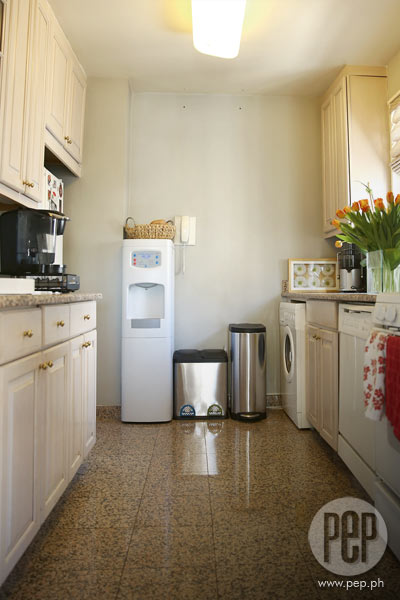 The cozy corner of the bedroom, furnished with a comfy stuffed seat with a pillow, was one of Pia's much-loved areas in the apartment.
This was where she usually recharged her energy and reflected on each day's events.
When she had the time, Pia opened her laptop and wrote down her thoughts.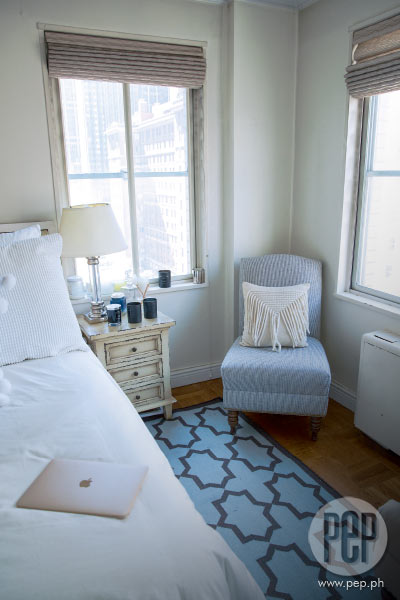 ADVERTISEMENT - CONTINUE READING BELOW
The whole apartment was suitably located near must-see landmarks in the city.
New York tourists spots such as the Museum of Modern Art, the Metropolitan Opera House, Carnegie Hall, Radio City Music Hall, Columbus Circle, Rockefeller Center, and Central Park were within walking distances.
Article originally published on YES! magazine June 2016