While we still enjoy the cool breeze every now and then, it's no secret that hotter and more humid days are upon us.
Afternoons are becoming more challenging because of the unbearable heat and there are days when you simply want to stay in an air-conditioned room for hours.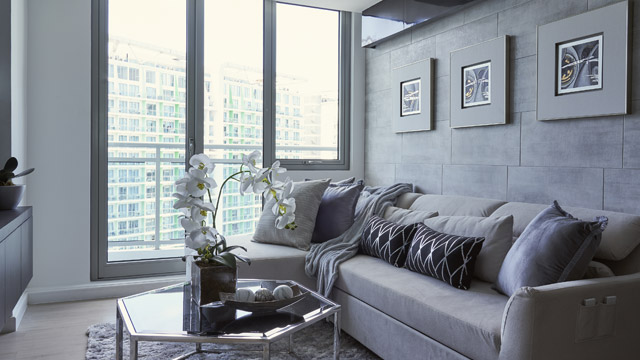 However, as much as we love our AC units, we need to be practical and keep in mind our monthly electricity bill.
To help you manage the heat at home while still keeping it inviting, we asked interior designer Claudine Medina for a couple of easy tips:
Know when to open and close your windows.
"30% of the unwanted heat come from windows so keep your window treatments closed during mid-day until late afternoon, especially on the side of the house where the rays of the sun are coming in," Claudine shares.
If you still prefer having natural light at home, opt for sheer white curtains. You can also invest in blackout blinds in light colors.
"These reflect the sun's heat rather than absorb it. By doing this, you can actually lower the mid-day temperature by almost 20 degrees," the designer explains.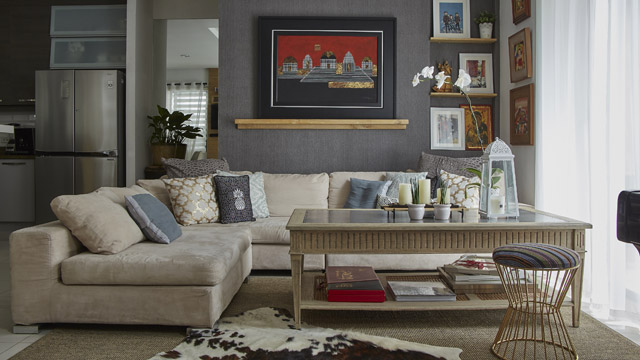 Before calling it a day, you can also open your windows to let the breeze in at night.
"Temperatures drop in the evening so make the most of these hours by letting the cool night air in. Just make sure to close your windows and window treatments before it gets too hot in the morning," she adds.
Say bye bye to your comforter and thick blankets for now.
No one wants to wake up in the middle of the night with soaked pajamas due to heavy sweating. Instead of using thick blankets, bring out crisp sheets and light fabrics.
"Replace your heavyweight sheets with lightweight, breathable fabrics like cotton and linen for your beddings. Save your fleece blankets and polyester sheets for colder months," says Claudine.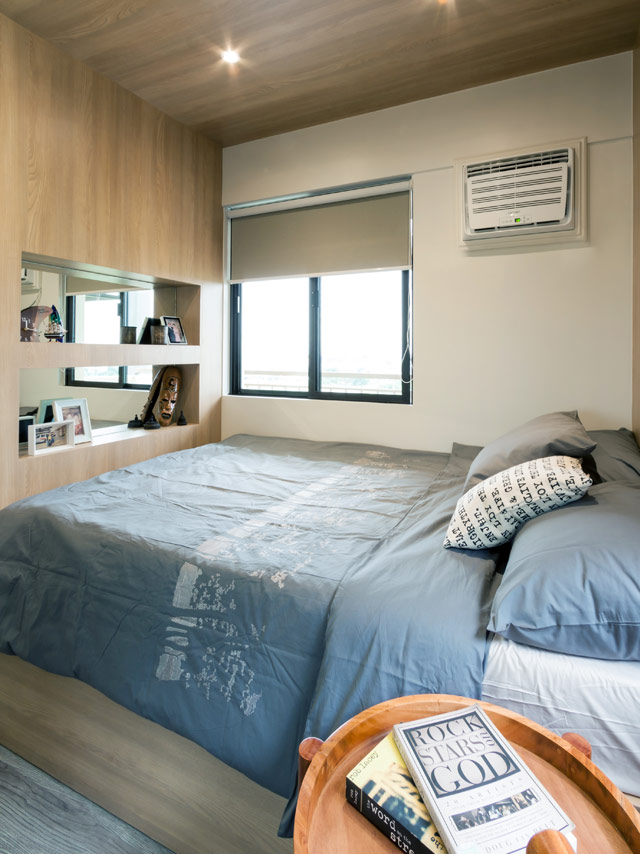 Consider investing in an air cooler.
According to the designer, air coolers are more economical and energy-efficient compared to AC units. The bonus? These offer a cooler breeze than trusty electric fans.
"You just put cold water inside its water tank and enjoy the cool breeze. However, makes sure to leave your doors and windows open when using this to avoid moisture from getting trapped inside your room or house," she shares.
Set your ceiling fans to rotate counter-clockwise.
"The fan's airflow will pull hot air up and create a wind-chill breeze effect," Claudine explains.
Consult with an electrician or a handyman to see how this can be applied at home.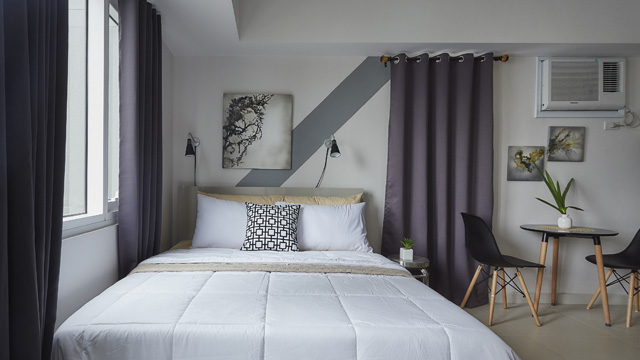 If possible, avoid using heat-generating appliances during daytime.
Go-to appliances like ovens and washing machines generate a lot of heat. If amenable to your schedule, consider doing some of your chores at night. A little sacrifice can go a long way.
If you have an AC unit, don't leave it on 24/7.
While we'd love to leave the AC turned on the whole day, doing so will only result in a huge electricity bill and a unit that's more prone to wear and tear.
Set a schedule on when to use it—how about a few hours in the afternoon and at night?
Once your room is cool, you can turn it off and rely on the electric fan to keep the room breezy and perfect for a good night's sleep. If you're thinking of buying an AC for your space, pick an inverter unit and don't forget to ask the store attendant about the features and energy consumption of each before picking one.
READ: 5 Signs You Need to Replace Your AC Unit
This story originally appeared on RealLiving.com.ph.
*Minor edits have been made by the PEP.ph editors.