It comes as no surprise that boxing champion-turned-senator Manny Pacquiao and his wife Jinkee Pacquiao each have their own walk-in closets in their three-story multi-million Makati mansion.
As seen in YES! Magazine's January 2018 issue, the his-and-hers walk-in closets are just two of many special rooms found in the modern Pacquiao home.
Right off the bat, the magazine takes a look at Jinkee's colorful and stylish closet.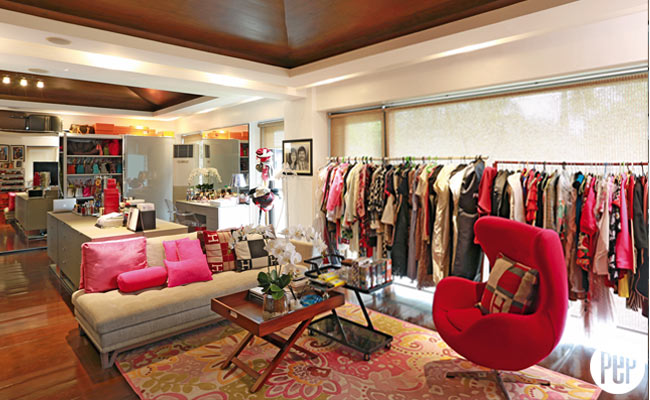 Her walk-in closet is akin to a glamorous boudoir, complete with seats where one can relax and watch TV.
Clothes and shoes are lined up against the wall in a very orderly fashion, while bags and folded clothes are properly stacked inside the cabinets.
Shades of pink pop out of the generally white walls.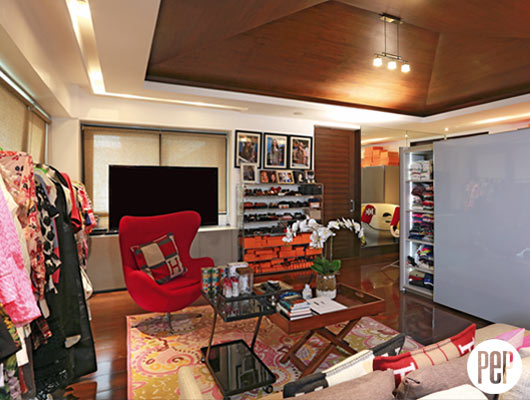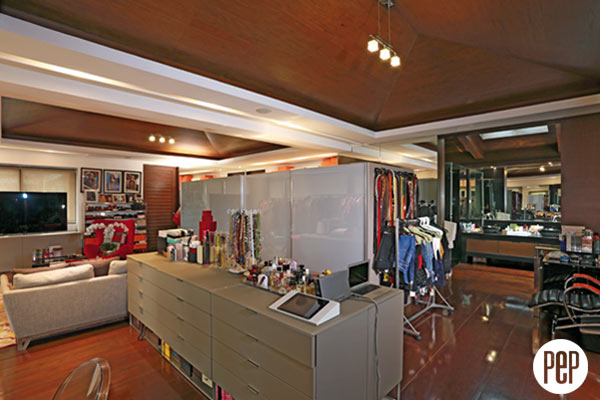 A slender open shelf showcases Jinkee's collection of eyewear.
On top of the shelf are her portraits.
Orange boxes are also stored underneath and above the cabinets.
These are boxes of Hermes products associated with the lady of the house.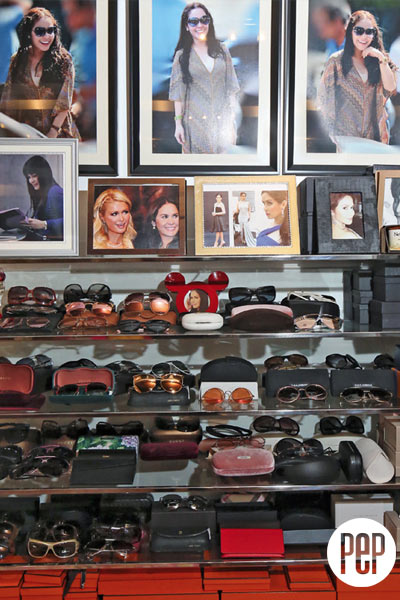 Installed on her cabinet doors are motion-sensor lights that automatically turn on when in use.
A large dresser—paired with the famous Louis Ghost chair designed by Philippe Starck—occupies the far end of the room perpendicular to Jinkee's collection of bags.
The island cabinet is used to store various accessories.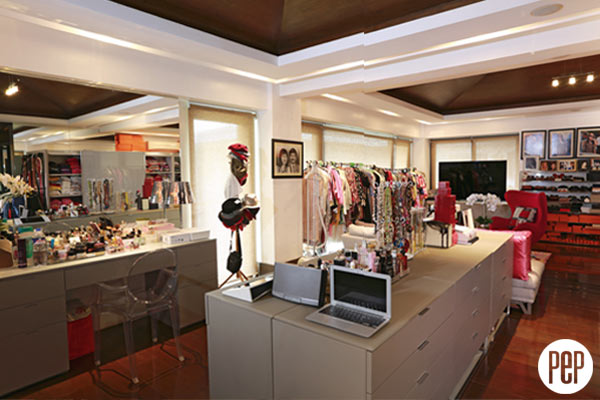 Located just outside the entrance of the bathroom is Jinkee's personal shampoo chair, which can be used for hair treatments.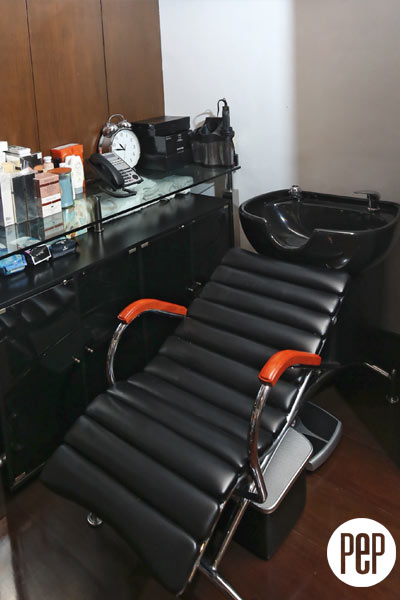 Meanwhile, over at Manny's corner, the senator's walk-in closet appears to be more modest but not any less stylish than that of his wife's.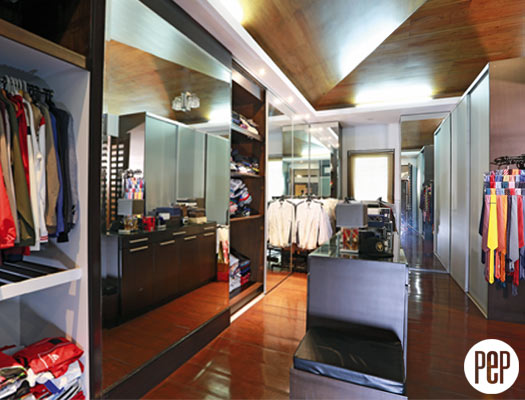 The room has mirrored sliding doors and an island storage for accessories, with a built-in seat used when putting on shoes.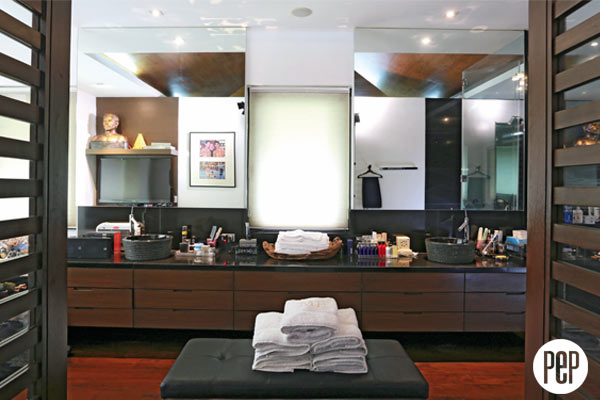 In this walk-in closet, clothes are neatly arranged and organized, while neckties and belts are hung on the cabinet wall just before entering the room.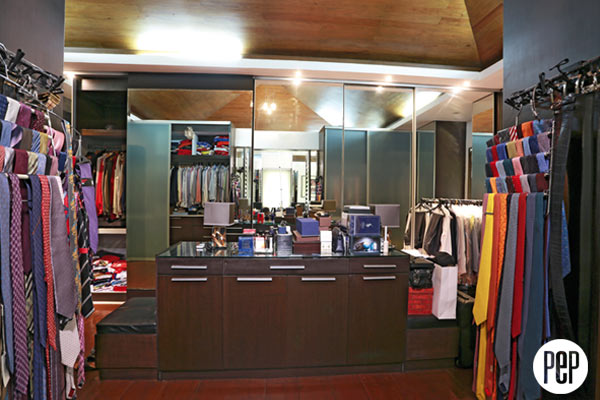 You will see Senator Pacquiao's collection of designer shoes inside the bathroom.