Back in 2017, Derek Ramsay opened his glass-and-steel beach house to the YES! magazine staff and crew.
Derek and his family considered this beachfront property as their happy place.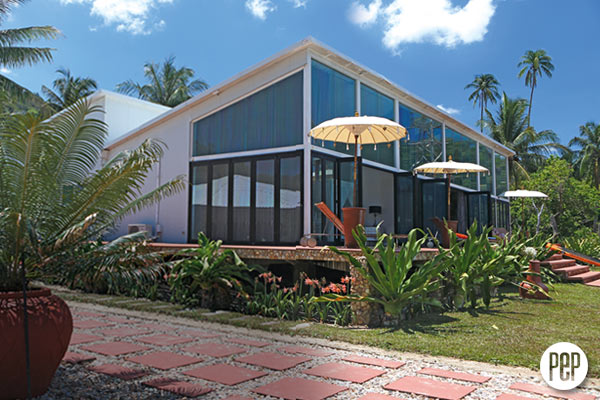 Building the beach house was a collaborative effort among the Ramsays.
Derek's dad, Derek Arnold, was in charge of the house's structural design, while Derek and mom Medy took care of the interior design.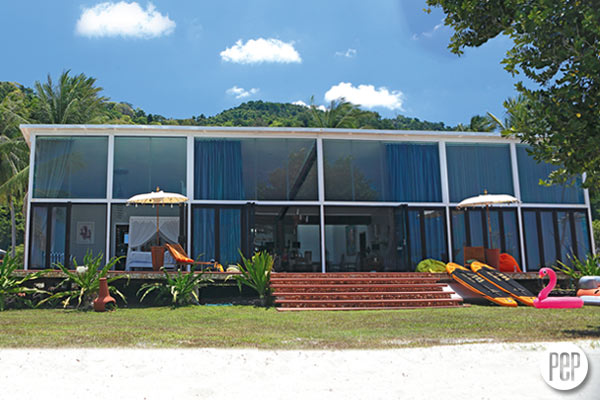 Construction began in 2013.
"We could have built a concrete house, but why?" the actor, athlete, and product endorser tells YES!
"You have that in Manila, and you're trying to get away from all the concrete jungle.
"We want it to be a more homey, and you feel you're at the beach talaga."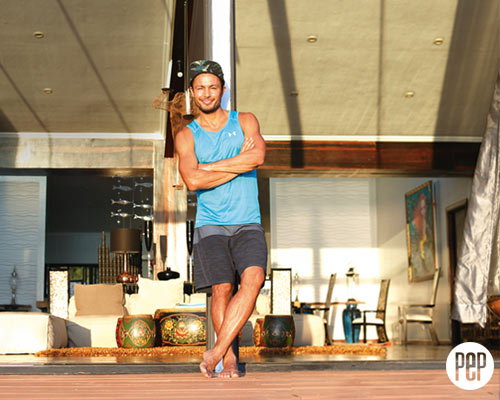 Living room
The interiors of the beach house leaned towards modern-contemporary, with Mommy Medy giving it an Asian feel.
"We didn't want to build a house that you see in a village in Alabang or Forbes Park," Derek said.
"We want it to be really, life, pang-beach talaga.
"Anywhere you stand, you see the beach."
Designer pieces, custom-made items, original artworks, and rare finds filled the living area.
The sectional sofa was "the most expensive thing" in the living area.
"It's an Italian brand. I wanted to invest talaga in a sofa because I want it to last, and that's where everybody hangs out, you know, and it's very laid-back," Derek disclosed.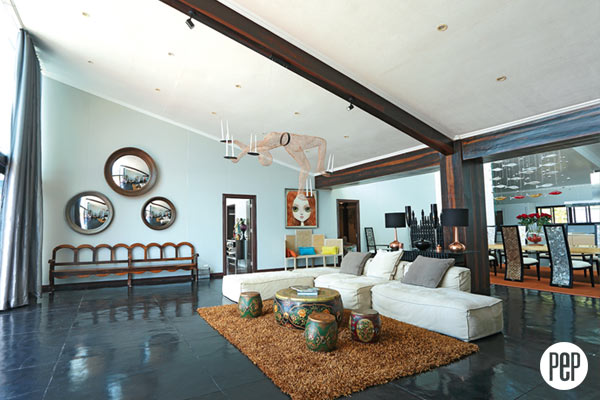 Dining room
When the homeowners and their guests had their meals in the formal dining area, there's always an extra item on the menu: the view of the sky above.
It was the dad who came up with the idea of putting tempered glass near the ceiling.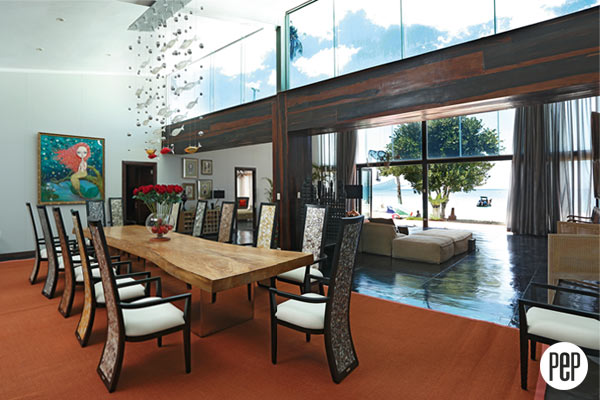 "So when we're having dinner at the dinner table, it's like eating outside," Daddy Derek pointed out.
"You see the moon and the stars. It turned out to be a very nice feature."
The dining area featured furniture and furnishings with native accents.
Kitchen
The kitchen was still a work-in-progress when the YES! team visited, but Derek already described it as "a nice kitchen."
It was equipped with Italian furniture brand, Poliform, which is known for its innovative kitchen systems, and Varenna, which is said to be top-notch.
"Everybody who came here said, 'You're crazy to bring a Poliform kitchen all the way here to Palawan!' Because baka masira on the way here.
"But thank God, it got here in one piece!
"I was really praying," Derek confessed.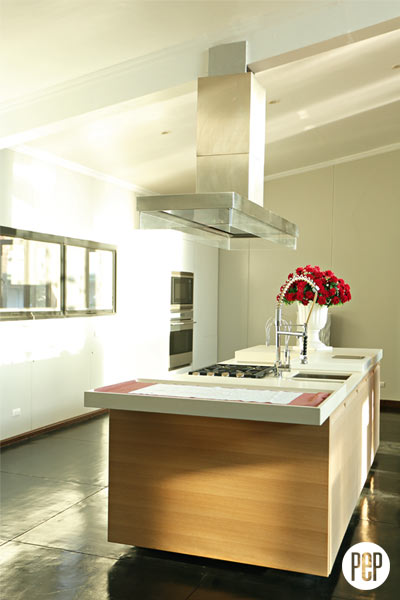 Derek's bedroom
The hunk actor's bedroom reflected his love for modern contemporary art, and showcased pieces from Kenneth Cobonpue (Cebu) and Ito Kish (Laguna).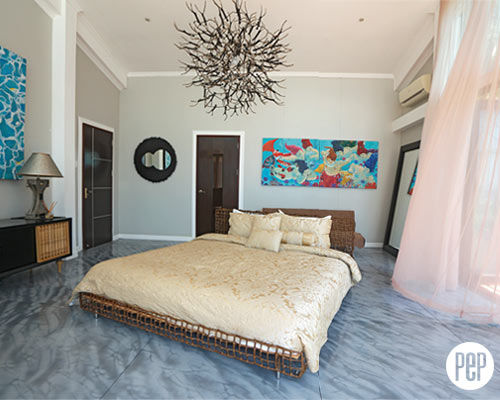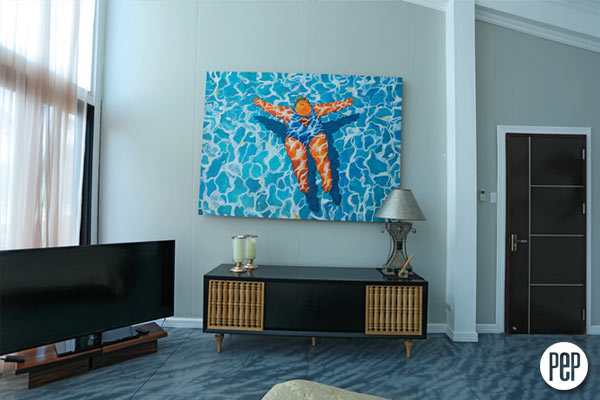 Master's bedroom
The bedroom for Derek's parents was a work of art as well.
Of course, it was Mommy Medy who made sure the bedroom was tastefully designed.