Zsa Zsa Padilla and her fiance, Architect Conrad Onglao, started the construction of their dream farmhouse in Quezon.
Over the weekend, the Kapamilya singer/host posted a photo on Instagram and captioned, "Hi, guys! Construction of our farm house already started.
"We are also building ponds along the property and can't wait to show you when it's finished.
"I want to take a picture at this very spot when it's done, hopefully by next year. #farmhouse #farm"
Zsa Zsa revealed that she and Conrad have been talking about this farmhouse since "March of this year."
She said, "Architect Conrad has such a great vision for this place- I know... lucky me!!! [face blowing a kiss emoji] It's super exciting to see a property develop.
"When we bought it, it was just untamed land but we relied more on our 'gut feel' about the place.
"We are grateful to build this dream project together... for us, and for our family. #buildingdreams"
Eventually, they plan to open their farmhouse to the public.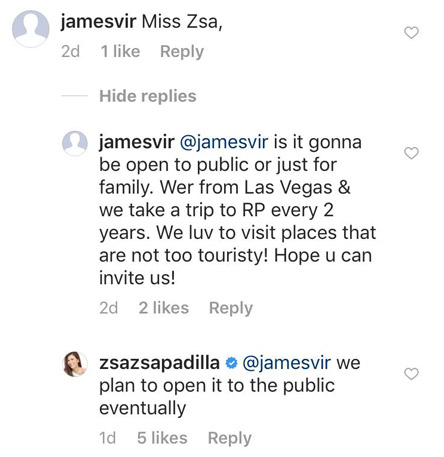 Aside from Quezon, Zsa Zsa said they also have plans of developing another property in Palawan.