Puwede bang mamana ang pagiging competitive? Judging by the hilarious antics of Edu and Luis Manzano, it might as well be genetic.
In their latest video featuring Tide Instabrite, the father and son gave their fans another peek into their unique relationship.
The two are also buddies who like doing things together — they even used to double-date. Sometimes, however, they get a little competitive.
The video shows Edu and Luis challenging each other as they work out at home. The routine includes weightlifting and doing push-ups and crunches with unique "gym equipment."
Instead of dumbbells and barbells, the duo uses Tide Instabrite Powder Detergent bags and Tide Perfect Clean Liquid Detergent bottles.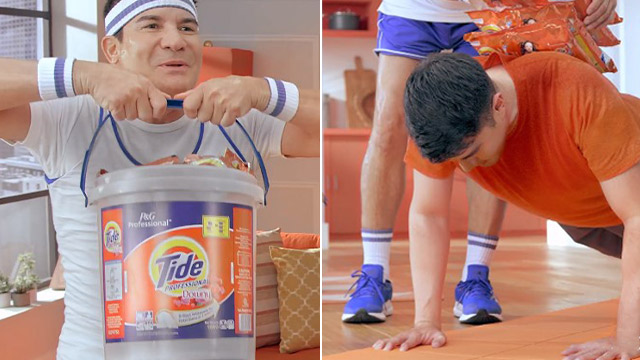 Apparently, Tide doesn't just help clean clothes or fight malodor, it can also be used literally to work up a sweat. Ang cool, di ba?
In the video, Edu and Luis compete on just about everything — from the stylishness of their gym outfits to the number of reps they can do in their home workout routine.
Edu trumps his son by doing more reps in their weight-lifting challenge. Not to be outdone by his dad, Luis wins the push-up portion, doing 32 reps over Edu's 27.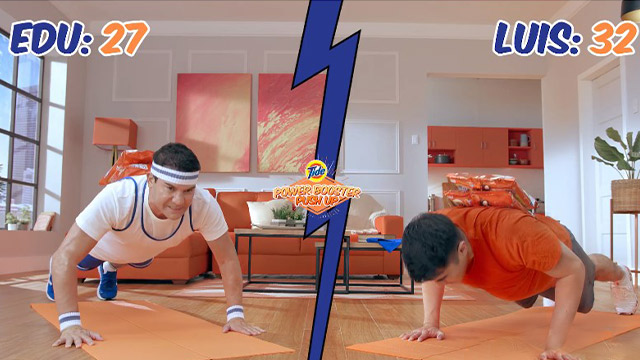 Of course, the session is spiced up by their humor and pranks.
At one point, Edu pranks his son by putting more packs of Tide Instabrite on Luis's back while he does his push-ups.
And if you think smelling bad would be a concern after a workout, not so much for Edu and Luis. With the help of Tide, both of their clothes continue to smell clean and fresh even as they sweat!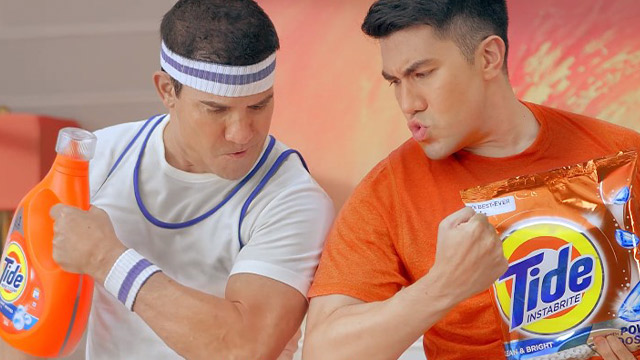 Both father and son use Tide as their go-to detergent for all of their outfits as it helps keep the clothes clean and smelling good.
Interested to know the winner in Edu and Luis's kakaibang workout challenge? Watch the video by clicking this link.
With the help of Tide Instabrite, you and your family can also do your sweat-inducing workouts and activities at home without worrying about smelling like sweat. A big plus, as everyone continues to stay safe indoors.
Tide Instabrite helps remove microdirt that causes amoy pawis or sweat malodor in clothes. So with Tide's help, your clothes stay clean and fresh even when you sweat throughout the day.
With Tide, don't sweat it! Shop for Tide products in Lazada and follow Tide Philippines on Facebook.
Follow TIDE
Website
https://www.facebook.com/TidePHOfficial/
Read the story? Tell us what you think!
How and where can I get this?