Nothing makes the showbiz heart swell more than hearing the announcement of a new love team or finding out what adorable shenanigans your favorite one true pairings have been up to. But don't give away all your time to following the latest in celeb love lives, or else you might be missing out on real-life tandems that are worth your attention, too.
One specific duo might not exactly be a living, breathing couple but nevertheless is an ideal relationship, is SMAC bundled with another rewards card! Get access to the power of two rewards cards for the price of one membership when you sign up or renew with SMAC until November 30, 2021. Here's why you should consider getting invested in this pairing:
YOU'LL HAVE ACCESS TO SMAC REWARDS.
As a SMAC member, you'll be able to take advantage of privileges from SMAC deals. But as a double rewards cardholder, you double your chances at earning points—one, from fulfilling your kids' toy wishlist, and two, from shopping for your other family and home needs at The SM Store and other retail partners. For example, you can earn points from buying the latest toy craze while also getting rewards when shopping at Uniqlo, Watsons, Innisfree, SM Supermarket, and many others.
YOU CAN KEEP YOUR KIDS HAPPY WITH MORE GAMES AND TOYS.
Every kid dreams of their playground looking more like a toy store. Now, you can fill up their free time with toys and games you can give them when you choose the SMAC and Toy Kingdom Amazing Card bundle.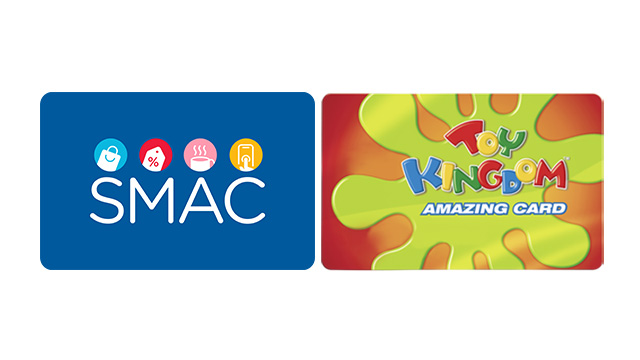 YOU COULD SPEND LESS ON FUTURE PURCHASES.
Every P100 spent in Toy Kingdom stand-alone stores with the Toy Kingdom Amazing Card entitles you to one point. Once you've accumulated enough points, you can spend less out-of-pocket to buy new games and toys for your kids. To make your kids' new toys more satisfying to own, you can come up with a rewards system at home to make your kids work and study hard for them!
YOU CAN EARN POINTS FROM ONGOING SUPER DEALS.
Case in point: Toy Kingdom's Super Toy Month deals coming this October. You can enjoy up to 20 percent off on top toy brands your kids love, but only on certain periods, so mark your calendar!
Baby Alive - October 1 to 3
Playdoh - October 4 to 10
Barbie - October 11 to 10
Marvel - October 18 to 24
Transformers - October 25 to 31
Rack up your points when using the SMAC and Toy Kingdom Amazing Card to purchase home needs and your kids' dream toys this October.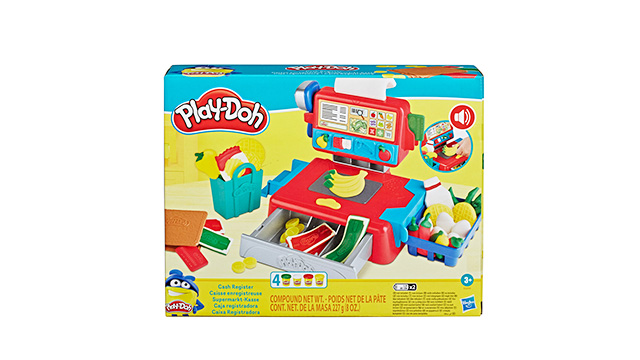 YOU CAN CHOOSE ANOTHER SMAC BUNDLE.
If you feel like your kids have enough toys to fill up their time, you might consider the other three rewards bundles from SMAC. You can get another SMAC to make sure you can garner points no matter when or where you're shopping. Baby Company Mom Card is especially ideal for moms-to-be or current baby mamas who could earn points from purchasing baby essentials from Baby Company and The SM Store (Baby Company items only). Ace Rewards Card is a good choice for the household decision-maker who's looking to earn rewards while buying home improvement items.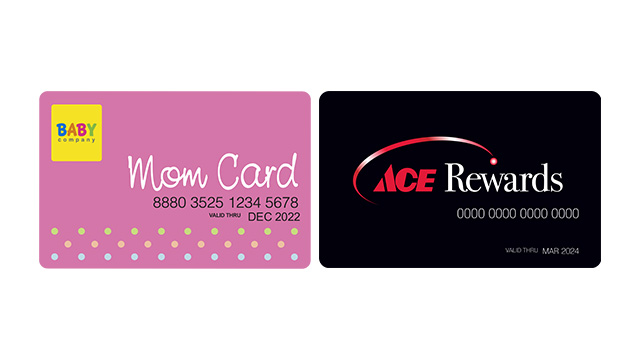 For the month of October, SM is launching their Super Month deals exclusive for SMAC members. Get access to promos when you shop using your SMAC at SM Malls, The SM Store, SM Markets, and other partner stores. For all your shopping needs, SMAC can help you save more in future purchases for your home and family.
Sign up or renew your SMAC to get your Toy Kingdom Amazing Card and earn points for toy shopping! You can also avail of the Baby Company Mom Card or Ace Rewards Card from September 25 to November 30, 2021 during SMAC's buy-one-get-one special through The SM Store. Follow SMAC on Facebook and Instagram to find out more.
DTI Fair Trade Permit No. FTEB-124549 Series of 2021
Follow SMAC
Read the story? Tell us what you think!
How and where can I get this?