Given the amount of time and energy required to accomplish it, we can all agree that doing the laundry is not exactly a walk in the park. Even more so during the rainy season—there's more than a few tag-ulan-related laundry issues make the task more time-consuming than it should be.

But don't let that stop you from enjoying laundry day! Here are tips to help banish some of the most common labada problems, and to make the job easier.
1. MAHIRAP MAGPATUYO
When the sun's nowhere to be seen and it's pouring outside, the only thing that can be done is to hang freshly laundered clothes indoors. But sometimes, this practice can cause the dreaded "kulob" smell, arguably the worst labada enemy during the rainy season.
"Kulob" is caused by odor-causing germs that usually grow when clothes are left to dry indoors in dry-wet conditions. So, be strategic: For the final laundry step, use a fabric conditioner to help keep your clothes soft and smelling fresh even when dried indoors. Pick one that has antibacterial ingredients and can help prevent germ growth and neutralize odor.
2. GERMS SA DAMIT
You may not know it, but disease-causing germs do stick to clothes and linen. If not washed properly, germs may easily spread through members of a household. Wash laundry as usual, but make sure to use warm water. Wash separately the "high-risk" items like poo- or vomit-stained clothes as well as those worn by sick members of the family.

You can also use an antibacterial fabric conditioner that provides germ protection so you no longer have to worry about germ build-up on clothes. Use a dryer to dry these items in high heat, wear gloves when doing the laundry, and wash your hands after.
3. PAGKUPAS NG MGA DAMIT
Rainy days mean muddy streets, so it's not surprising to see mud sticking on clothes like pants or slacks after spending a day outdoors. This is bound to happen more often than not during the rainy season, so make sure to protect your clothes from fading due to frequent washing.
Avoid this by using a fabric conditioner to help soften and smoothen fibers to help preserve the shape and quality of clothes.
4. MAGASPANG NA TELA
Rain-soaked clothes are more likely to tear down and lose their texture when washed, but it's nothing a good fabric conditioner can't fix. Doing so will help soften and improve the texture of the clothing while keeping them clean and odor-free in the process.
To help solve all these problems, Downy offers Downy Expert Antibac and Downy Expert Kontra Kulob.
Downy Expert Antibac has 99.9% germ protection on clothes (as tested on representative germ Staphylococcus aureus on cotton terry fabric). Meanwhile, Downy Expert Kontra Kulob has 20 times antibac power compared to Downy Antibac to help fight off the "kulob" smell caused by indoor drying so you can have peace of mind drying clothes even without sunlight.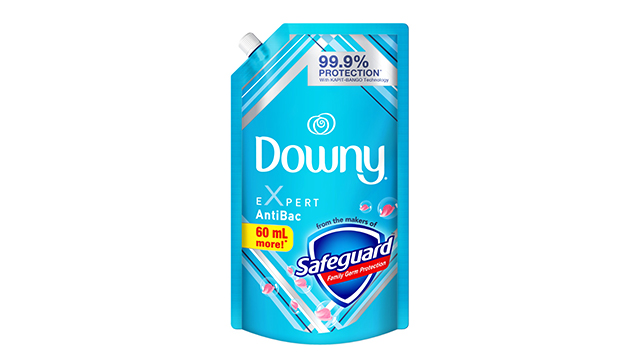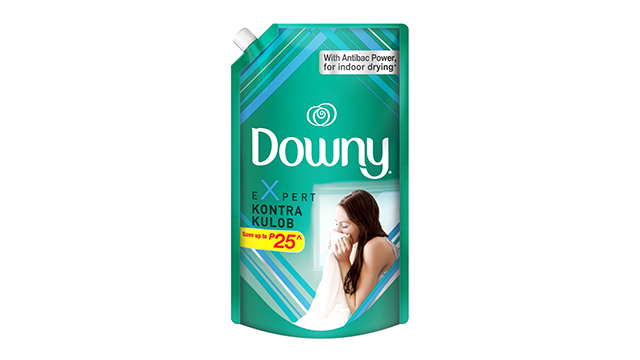 Tag-ulan? No problem! Doing the laundry is easy when you have the right techniques and tools up your sleeve.

Looking for a laundry conditioner that can help solve your labada problems? Follow Downy Philippines on Facebook.
ASC REFERENCE CODE: P128P082420DS
Follow DOWNY OMNIBUS
Website
https://www.facebook.com/DownyPhilippines/
Read the story? Tell us what you think!
How and where can I get this?