Miss Universe 2018 Catriona Gray made a lasting impression the moment she did that sexy slow-mo twirl for her signature lava walk.
Even supermodel Tyra Banks said she couldn't stop thinking about it after watching Catriona during the Miss Universe pageant.
In a series of never-before-seen videos, Catriona chronicled the months of preparation she went through to achieve that seemingly-effortless slow-mo twirl.
CATRIONA'S BABY STEPS
Her first training day with Carlos Buendia was on July 7, 2017, eight months before she bagged the Miss Universe crown.
Looking back, Catriona wrote in the caption: "Baby steps!! Aim: Break down my walk to learn it from scratch."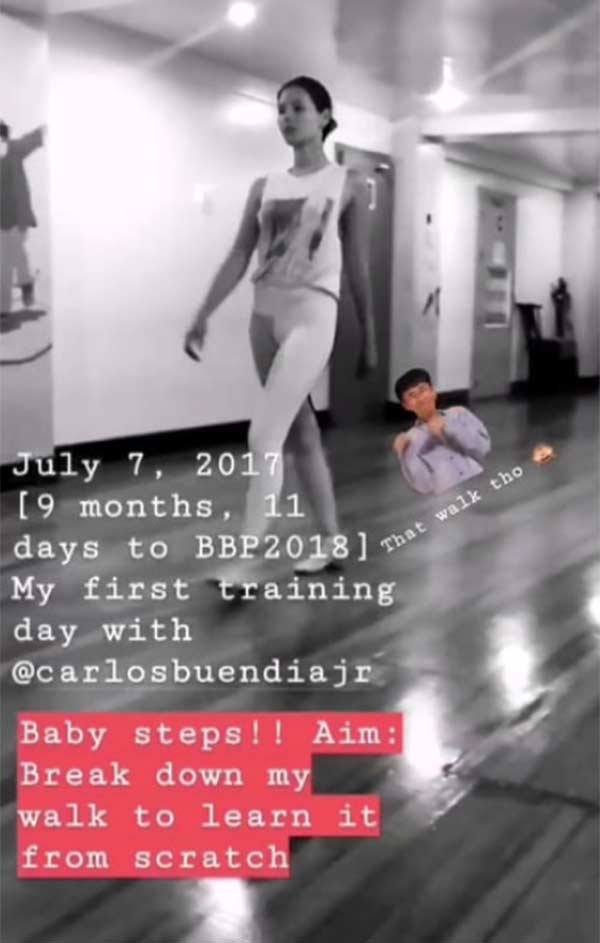 Here's the video clip:
CATRIONA'S "WOBBLY" WALK
After eight days, she finally got to wear high heels while practicing her walk, which she admitted was "still wobbly and unpolished, but getting there!"
Her turns then were a tad too sharp and stiff—a far cry from her ballerina-like pirouette.
But see how Catriona was up to the challenge!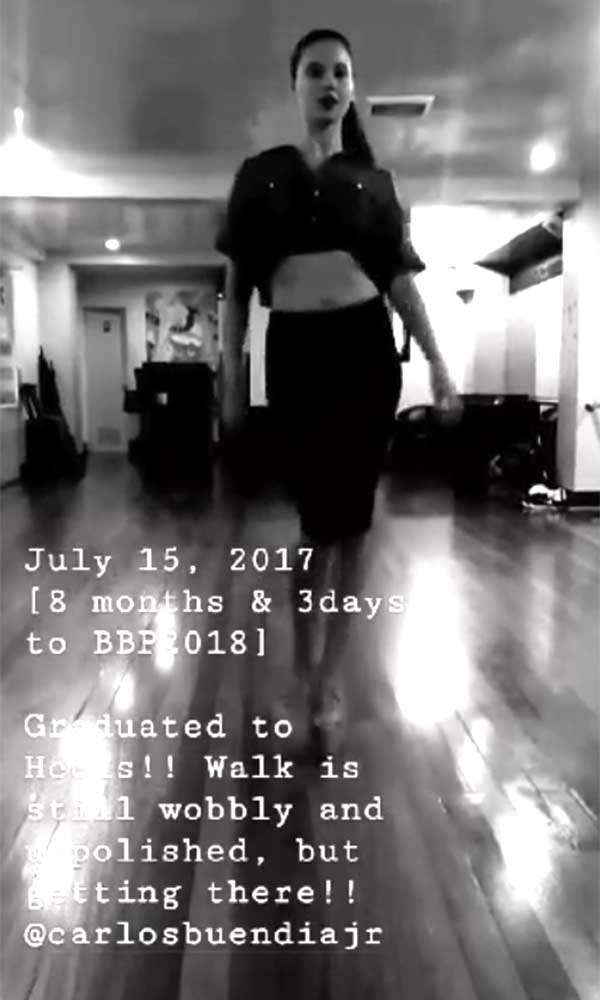 Here's the video clip:
CATRIONA LEARNS HOW TO UMAURAaaa!
The following month, August 23, 2017, she started learning the "choreography and UMAURAaaa"
She did look more confident, snappy, and fierce this time around.
What's her secret?
"Dancing and theatre workshops with @carlosbuendiajr helped me let go of my inhibitions and brought me out of my 'natural shy demeanor' shell."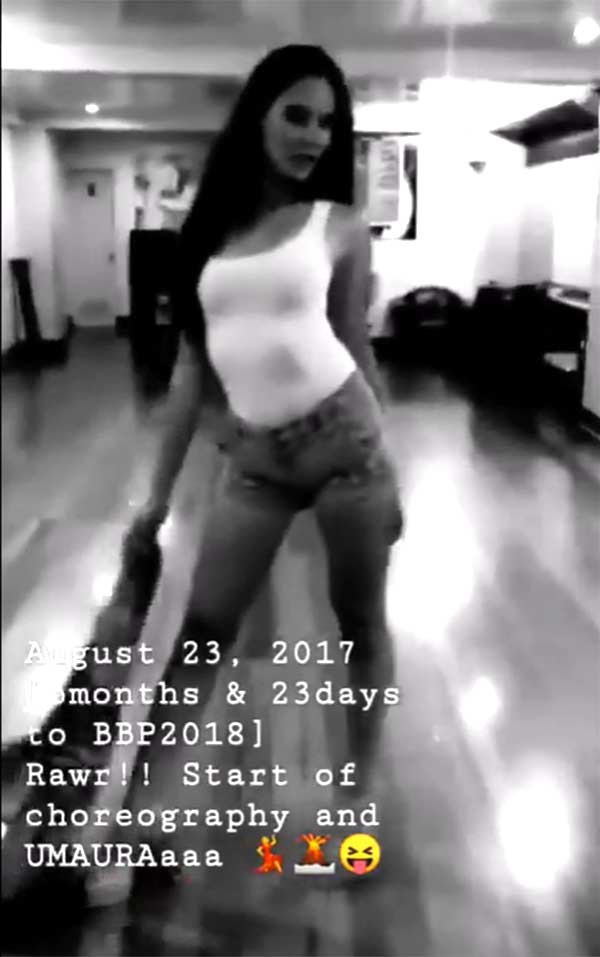 Here's the video clip:
CATRIONA'S HIP SWAY
It was on October 8, 2017, when she finally got the right hip sway.
"The day the HIPS finally happened and @carlosbuendiajr thanked the lord!"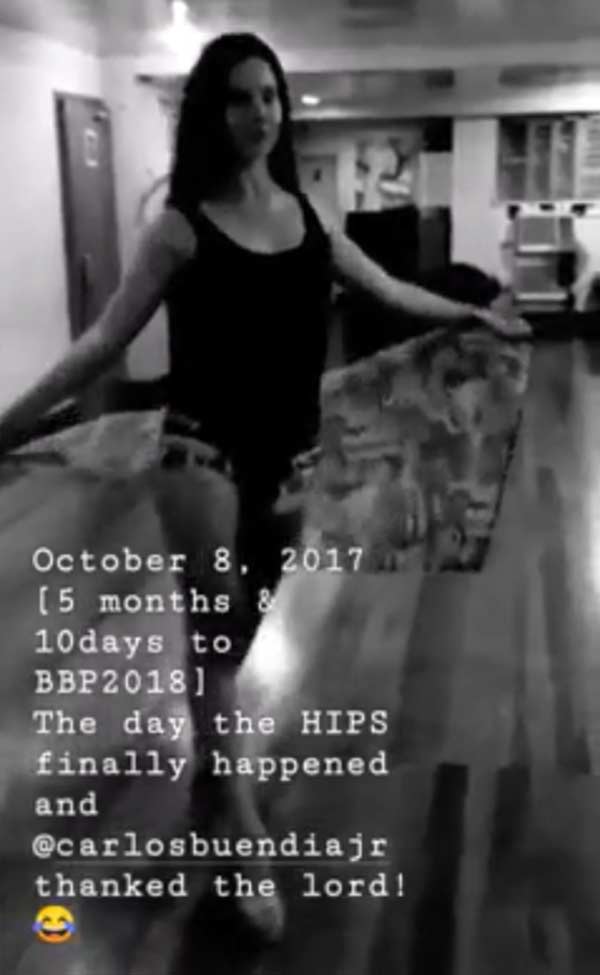 Catriona admitted that it certainly took a lot of practice.
"With my body type and proportions, it takes a lot of exaggeration to get that hip sway. It was definitely a process!"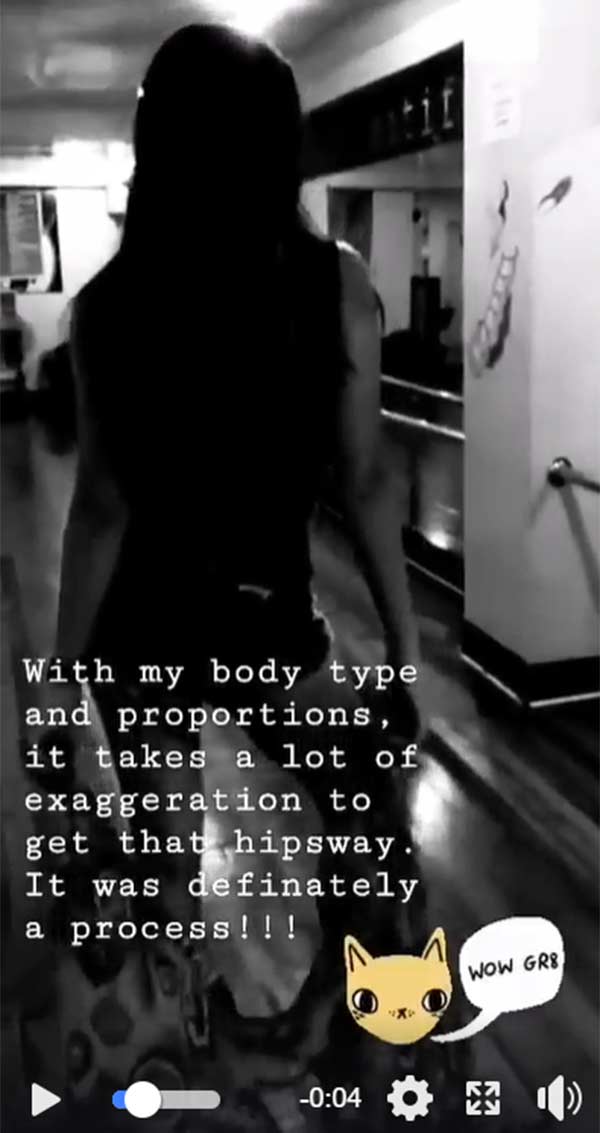 CATRIONA'S LAVA WALK
A few months more and she and Carlos finally came up with the lava walk.
By this time, her every movement seemed calculated, but, at the same time, fluid and natural.
She looked as if she had all the time in the world to captivate the audience with her stage presence.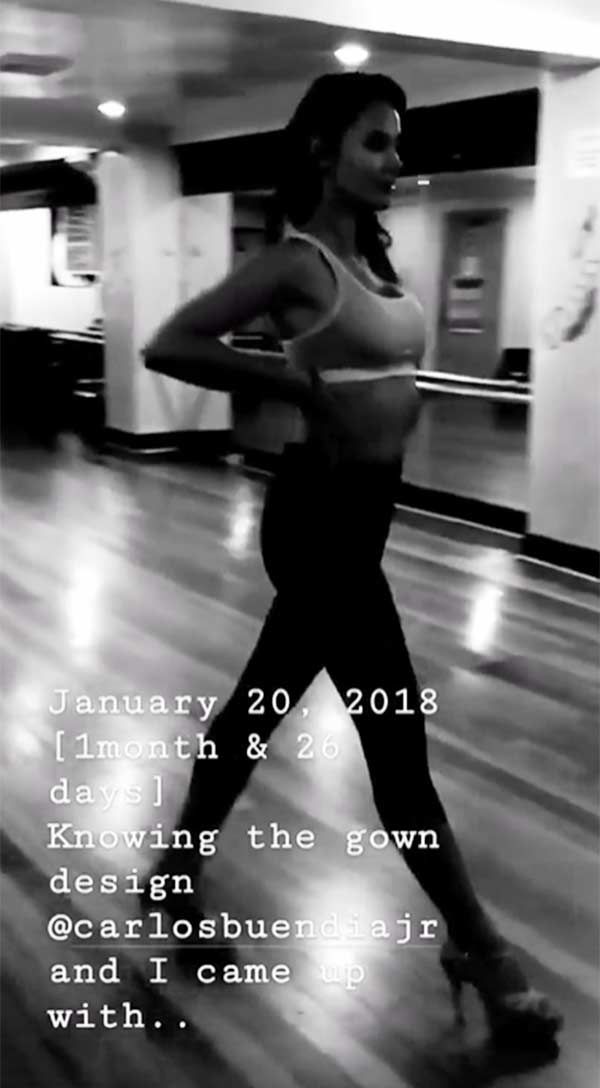 Did you see that slow caress from her hips to her waist?
Catriona said they factored in the design of her Mak Tumang lava gown, which had figure-flattering see-through lines.
She capped off the walk with that slow-mo twirl.
"BAM," wrote Catriona.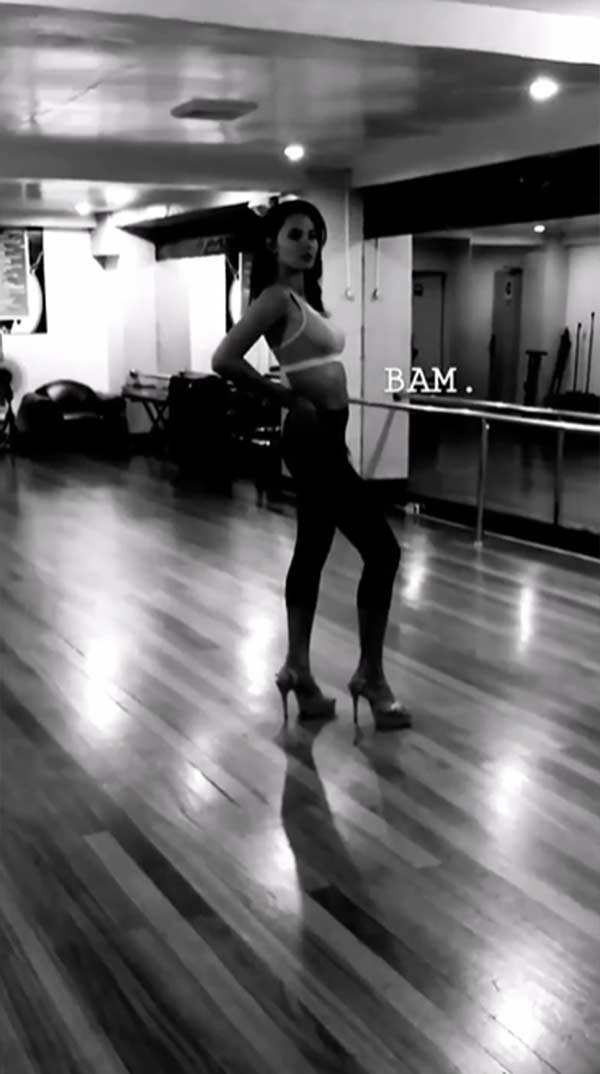 Here's the video clip:
CATRIONA: PLAY THE RIGHT MUSIC
Helping the beauty queen polish her body movements was the classical music that her mentor Carlos played.
This was also when she started practicing her facial expressions for every camera angle.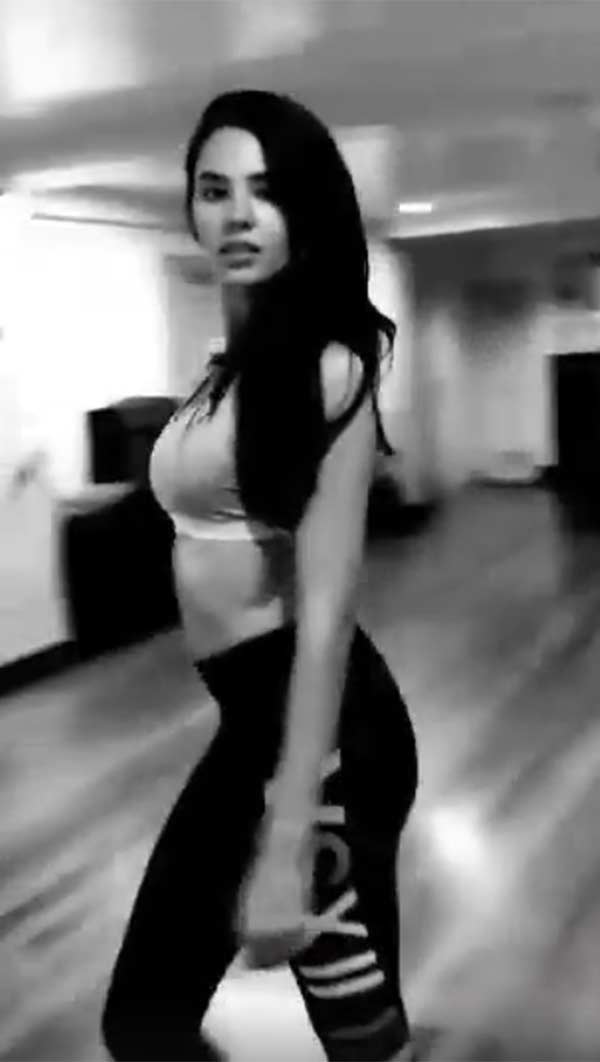 Ten days before the Miss Universe pageant, Catriona got to squeeze in some time to practice her walk.
Here's the video clip:
No wonder she wowed us all!
"10 months of preparation
"Hours of training
"The dedication of a team
"The dream of a Filipina," wrote Catriona.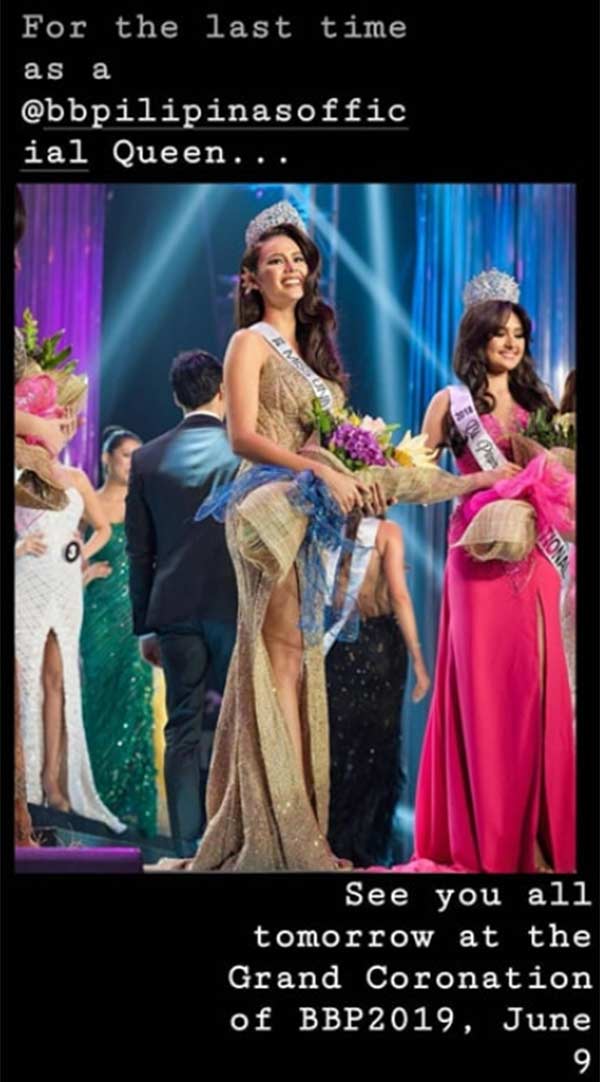 A bit sentimental about her last day before she turns over the crown to the next Binibining Pilipinas queen, she added: "It's time for another empowered Filipina's life to change."