April Love Antolo Jordan is gone too soon, and the pageant world mourns her loss.
The Manila-born beauty queen succumbed to cancer on Saturday, June 21.
She was 31 years old.
APRIL LOVE JORDAN: BEAUTY AND BRAINS
April Love's fans, friends, and family will remember her not just for her striking beauty. She was also brainy.
Born on April 10, 1988, April Love was the eldest child of entrepreneurs Eugene Jordan and Imelda Antolo.
She spent most of her childhood in Quezon province, where she completed her grade school and high school studies.
April Love attended the King and Savior International School in Lucena City for her elementary education.
She finished her secondary education at the Quezon National High School (QNHS) with a scholarship grant from the Department of Science and Technology (DOST).
It was also during her high school years when April Love was first introduced to the world of pageantry.
At 14, she won her first campus pageant and was named Miss QNHS in 2002.
She was also a scholar at the Pamantasan ng Lungsod ng Maynila, where she finished her bachelor's degree in Tourism, Hotel and Travel Industry Management.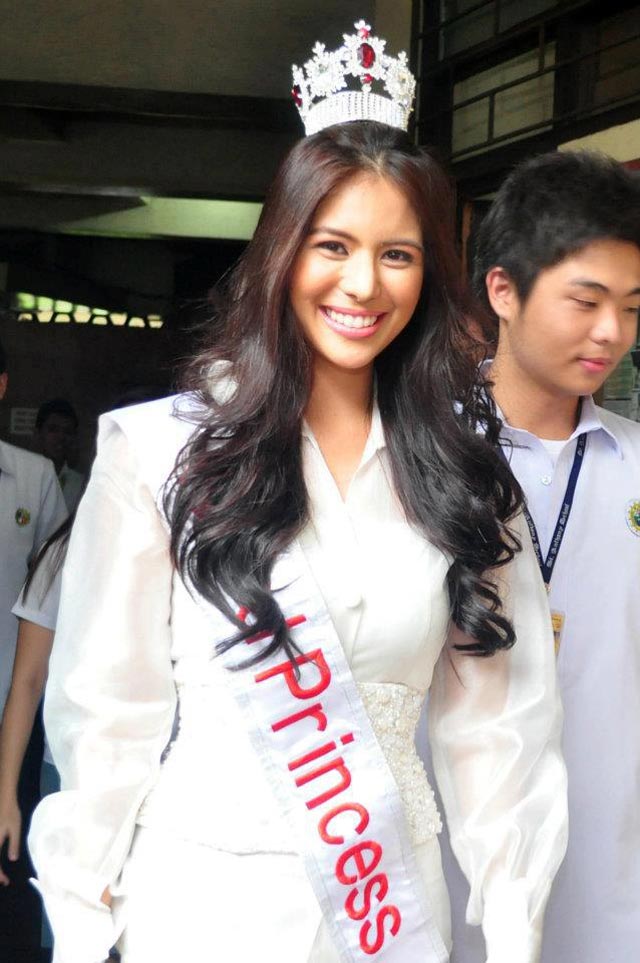 APRIL LOVE JORDAN'S PAGEANT CAREER
April Love's first foray in national pageants started in 2006, after making it to the Top 10 of Miss Philippines Earth 2006, representing Calabarzon.
A month later, the 5'9" stunner was hailed Mutya ng Pilipinas 2006 2nd Runner-up.
She represented the country at the Miss Tourism Queen of the Year International 2006 in Petaling Jaya, Malaysia, where she won the Miss Secret Charm award.
In 2009, April Love was named the grand winner of International Beauty & Model Festival in China.
This made her the second Filipina beauty queen to win a title in China, following Justine Gabionza, who won as Miss Tourism Queen International in 2006.
The victories of Justine and April Love were considered remarkable by pageant fans because Philippine representatives to international pageants held in China rarely won.
Also in the same year, she joined the Binibining Pilipinas pageant representing Ilocos Sur, and made it to the Top 10.
Her co-finalists were Bianca Manalo, who was named Binibining Pilipinas Universe 2009; Marie-Ann Umali, who won the Binibining Pilipinas World 2009; the late Melody Gersbach, who was crowned Binibining Pilipinas International 2009.
In 2012, April Love competed in her last national pageant and was hailed 3rd princess at the Miss World Philippines pageant. Queenierich Rehman was named the winner of the pageant.
After joining pageants, April Love decided to pursue a career in the hotel industry and became an ambassador at Solaire Resort & Casino in 2013.
She also continued her advocacy for sustainable tourism by attending college symposia.
Aside from making a mark in the pageant world, April Love was also a presence in the fashion industry and became the muse of several Filipino designers, the likes of Renee Salud, Jontie Martinez, and Nicky Martinez.
APRIL LOVE IN THE EYES OF HER LOVED ONES
Beauty queen maker and pageant trainer Gerard Ruivivar, who was April Love's mentor for more than a decade, saw her bloom from a 13-year-old campus sweetheart to a true Pinay beauty queen.
In an interview with PEP.ph (Philippine Entertainment Portal) via Facebook Messenger, Gerard recalled his fondest memories of April Love.
He narrated, "She started young in pageantry. As early as 13 years old, na-expose na siya sa mga campus pageants in Lucena City where she spent her childhood hanggang high school.
"What I love about April, she is a visionary. She has a rich imagination specially in performing arts. Kasi she was a folkloric dancer during her high school years.
"So she has the understanding about the literature of the piece that she wants to showcase.
"Passionate talaga sya sa culture and arts. Pag nag-iisip kami ng piyesa for her, we consider her strong Filipina look.
"So the dance pieces that she picks fits her character. April was very professional towards work. Keen into details and hardworking.
"She knows how to listen to her mentor and andun yung trust niya sa ginagawa niya."
Gerard told PEP.ph that he was present in every national pageant that April Love joined.
"All the competitions that she joined, I was there... from local to national stage.
"She joined Miss Philippines Earth 2006 and was a finalist, Mutya ng Pilipinas the same year and she was 2nd runner up.
"After 3 years, she decided to join Bb Pilipinas and she was included on the top 10.
"I thought, yun na ang last stint niya sa pageantry...
"After 3 years, she called me again because she was planning to join Miss World Philippines 2012.
"I am so impressed with her determination and dedication in her craft.
"Her appreciation and passion for beauty... Who would have thought that the 13-year old girl from Lucena made it to the international pageantry stage. (When she won in China for International Beauty and Model Festival 2009 in China where is bagged the crown).
"She just started as a dreamer then she made it happen. Of course with the undying support of her family."
Following April Love's retirement from the pageant industry, she and Gerard remained friends.
Gerard recalled, "After her retirement in pageantry, we remained friends. We travel. We explore the world together and her other friends.
"As a former teacher/mentor of April, I also learned a lot from her, about life and general. She was a good friend, a sister. Parang part na rin ako ng family nila...
"Naging consistent ang communication namin."
Until her last breath, Gerard said April Love remained a fighter.
"She was a fighter, a true believer... until her last breath, she fought for her life in this toughest battle."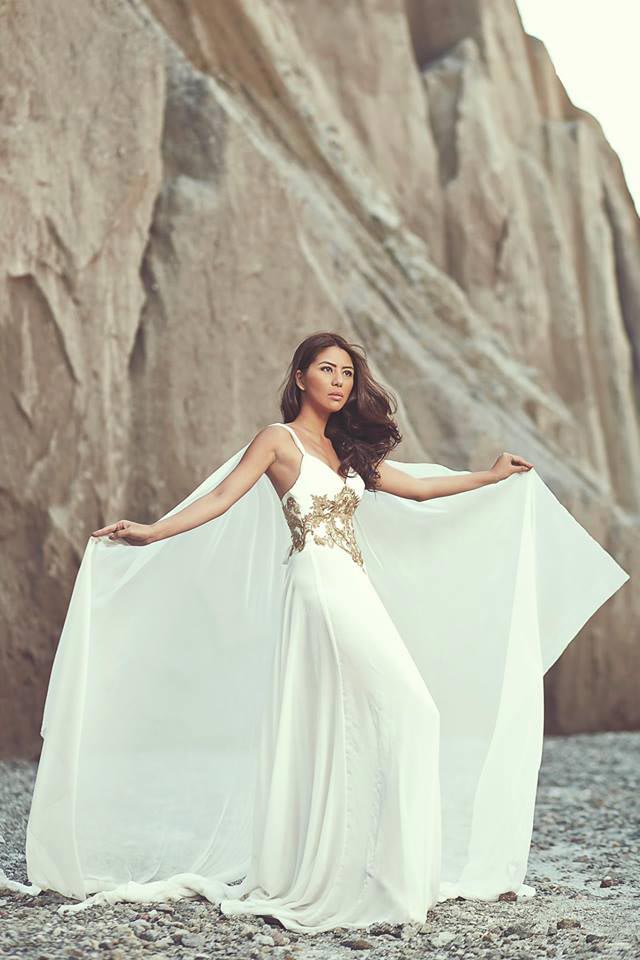 Fashion designer Jontie Martinez also reminisced about his friendship with April Love.
He told PEP.ph, "I first met April at the 2006 Mutya ng Pilipinas pageant, where my friend Felix introduced me and said, 'Hawakan mo siya, winnable iyan!'
"True enough, as a GALATEA QUEEN, she won 2nd runner-up at Mutya, made top 10 in Bb. Pilipinas 2009, was crowned International Beauty and Model Festival winner in China, at became 3rd Princess at Miss World Philippines 2012 (bagging the Best in Long Gown and Miss Manila Hotel awards along the way). Winnable nga!!!
"In 2009, l entered her in the Saniata Ti Ilocos Sur tilt, where she romped off with the Best in Casual, Swimsuit and Long Gown awards and the title.
"The Bb. Pilipinas final screening was held the next day, so immediately after the pageant, we drove back to Manila while she slept in the car, makeup still intact.
"We arrived just in time for the screening, did some retouch on her hair and makeup, and she easily made the cut.
"When she was handpicked to represent the Philippines in the first International Beauty and Model Festival in China, she called me long distance and l asked kung sino ang maganda sa mga kalaban nya... she half-jokingly answered, 'Naku tito, Colombia at Brazil lang ang may itsura, the rest are BLAH!'
"She was crowned the winner, with Colombia and Brazil as her runners-up!"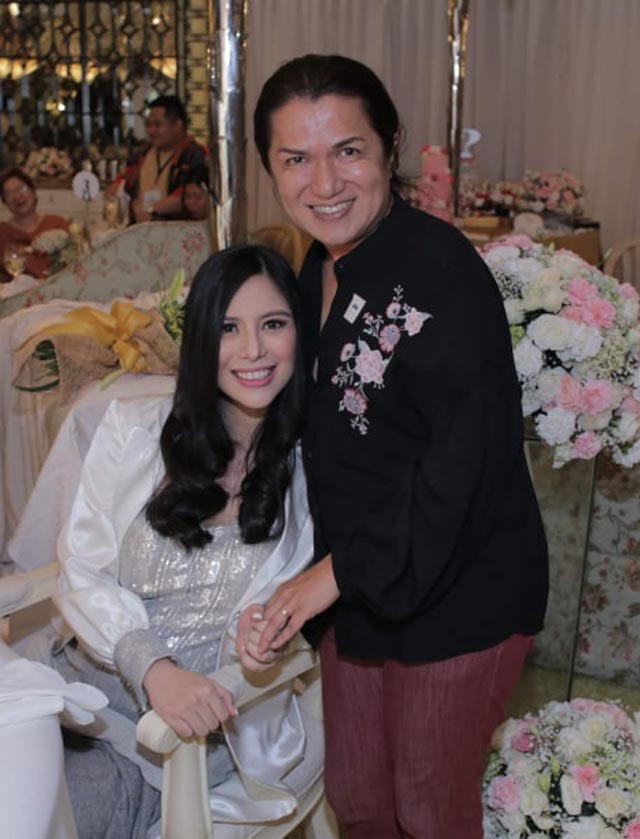 Jontie also shared an anecdote about her stint at the Miss World Philippines pageant.
The designer narrated, "At Miss World Philippines, she inherited the 3rd Princess honors from Bianca Paz.
"The following year, Bianca joined again, and during one rehearsal, April chided 'O ano Bianca, isoli ko na sa iyo ito?' pointing to her crown...
"Nagdilang-anghel si April, and passed the crown back to the not-too-pleased Bianca.
"The next day, a meme of that joke appeared online..."
Bianca was hailed 3rd Princess at the Miss World Philippines pageant twice, in 2011 and in 2013, the year April Love returned the title to her.
Beyond their pageant memories, Jontie described April Love as a very generous person.
He said, "But more than being a pageant-queen, April was a generous soul. Every Christmas, during our Galatea reunion, the girls would want to pick April's 'white elephant' gift, because it was sure to be fabulous!
"She would also always ask, 'Tito, what do you want? I'll buy you this-or-that...'
"l would demurely decline, but l secretly wished she insisted, hahaha!!!
"I'm positive her family and friends have their own stories of her giving heart.
"She was also my lucky charm... everytime she watched one of her Galatea sisters' pageants, that sister would win!!!
"She was there cheering when Lorraine won the Miss Casino Filipino title, and she flew to Malaysia and watched Janjan be crowned as Miss Tourism International!"
Another thing Jontie will miss about April Love is her love for kulambo.
"Being a fashion-plate and a sought-after model, April also loved beautiful clothes and accessories... but there was one item that was always a staple --- her trusty KULAMBO she uses to wrap around her legs, to keep mosquitoes off her flawless legs!!!
"Funny, yet also so endearing... It's so cliche to say that we're happy you're in a better place now when all of us wish you were still here... Still in a bewildered state... moving on will take a while... #SadMentor #ForeverMyGalateaQueen"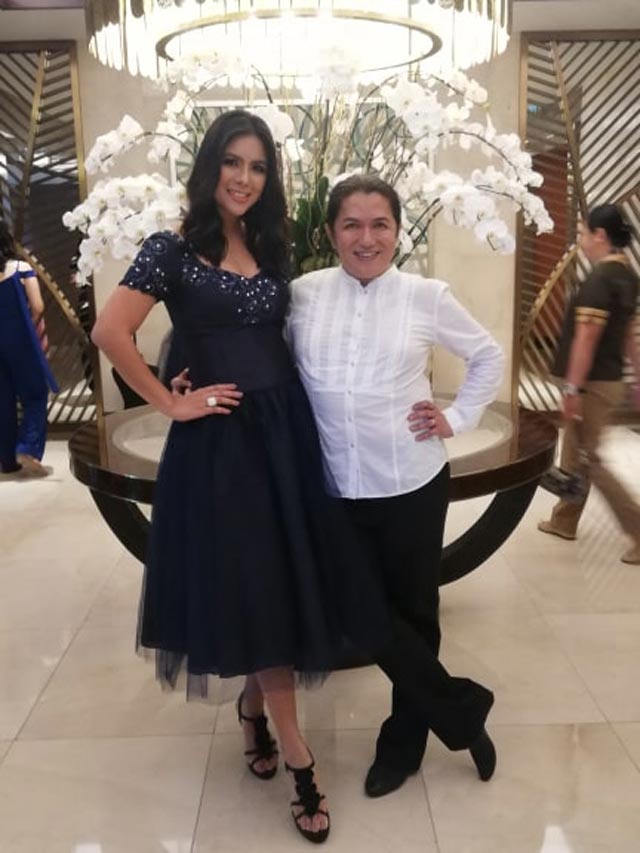 On June 24, Miss Tourism International 2017 Jannie Loudette Alipo-on paid tribute to April Love.
She wrote on Facebook, "Ako ung Laging May problem sa love life and our mothers will tell me, Dapat maging April ka...be like her.. happy and always madam, kaya idol kita. Sayang, hindi mo ko maabutan maging madam!"
Including her photos with April Love in her post, Jannie's caption read, "the first 2photos that was our first photoshoot together with your bonggang things, that was the first time nakita ko ung dresser mo puno ng MAC, sobrang hilig mo sa make up.
"3rd photo, our last photo together......i hosted your party. Sobrang pinilit talaga at advance booking kasi gusto mo ng sobrang happy na Host Lang, I almost cancelled it coz nag overlap Ang isang work. And I'm sooo happy I did not cancel it, un na pala ang last na makikita kita....
"I'll miss your place full of groceries haha you know me, lagi nasa food with take out pa.
"I'll miss our karaoke at your place. Kahit saan nandun ka, when I competed in Malaysia, you were there too. Ofcourse, you were wearing bonggang pink outfit."
Toward the end of her post, Jannie thanked April Love for the wonderful memories they shared together.
"Thank you April... thank you sa groceries and makeups Hahahah for all the beautiful memories, friendship, love... I love you ALJ. See you in heaven sister!"