Solenn Heussaff is one of those celebrities who can command the attention of an entire room just by showing up.
Her face is stunningly beautiful, her smile winning, and her curves are to die for. (Ask any woman...or man.)
Maybe it shouldn't be surprising. Her name is derived, after all, from Selene, the Greek goddess of the moon.
But even more beguiling is that, beyond that stunning face and body, true beauty resides.
PEP.ph (Philippine Entertainment Portal) is witness to this. For Solenn's shoot for Headliner, the star arrives ahead of her 9 a.m. call time and more than a few minutes earlier than everyone else.
Dressed in a white tank top and a pair of denims, she goes straight to hair and make-up as soon as the glam team has set up.
Working with her is a breeze. The entire shoot only lasts only two-and-a-half hours, something PEP.ph rarely experiences in editorial shoots. We're used to shoots that take three to four hours to finish.
And this rarity is because Solenn behaves more like a professional actor than an entitled celebrity.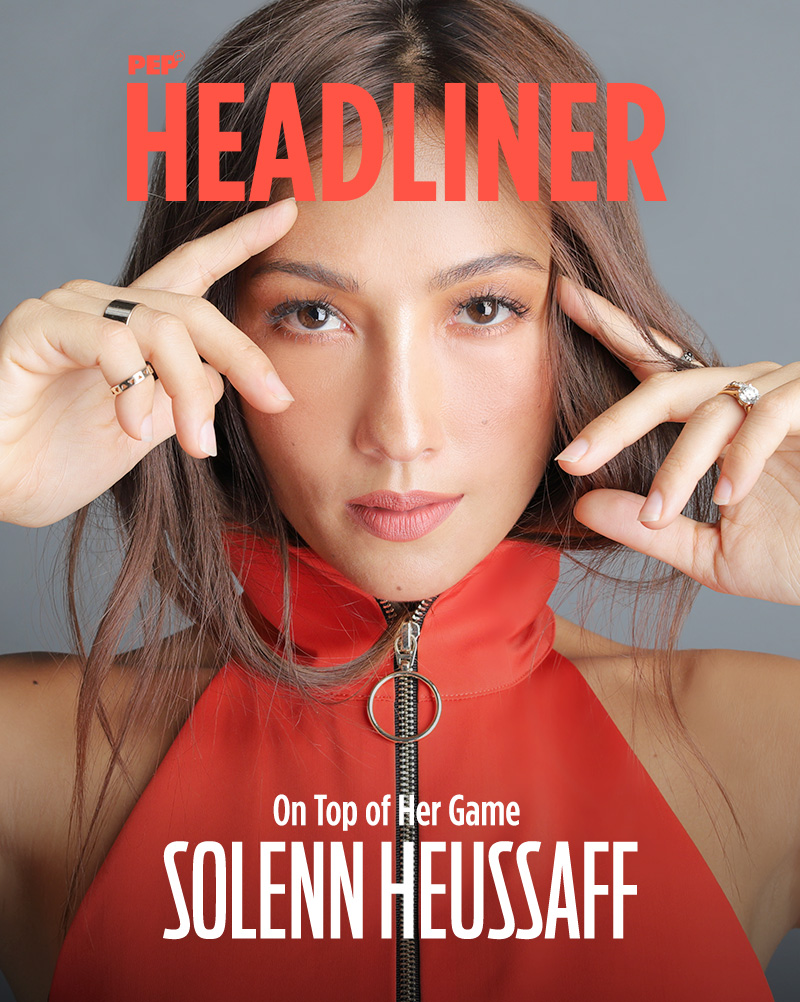 SOLENN: COMING INTO SHOWBIZ AT 26
She was already 26 years old when she joined the entertainment scene. Nine years later, the French-Filipina actress is now one of the most prized stars of GMA-7.
She tells PEP.ph, "Everyone's telling me, 'I'm sure ginusto mo iyan.' Sabi ko, 'Kung ginusto ko talaga, I would have started at 18 or 20 years old, at least.'
"When I entered showbiz, 26 na ako, and medyo late na yun sa showbiz to start at that age.
"It really just happened, I never dreamed of it, I never wished for it."
By local industry standards, 26 is indeed late. Most of today's A-listers start their careers at a young age.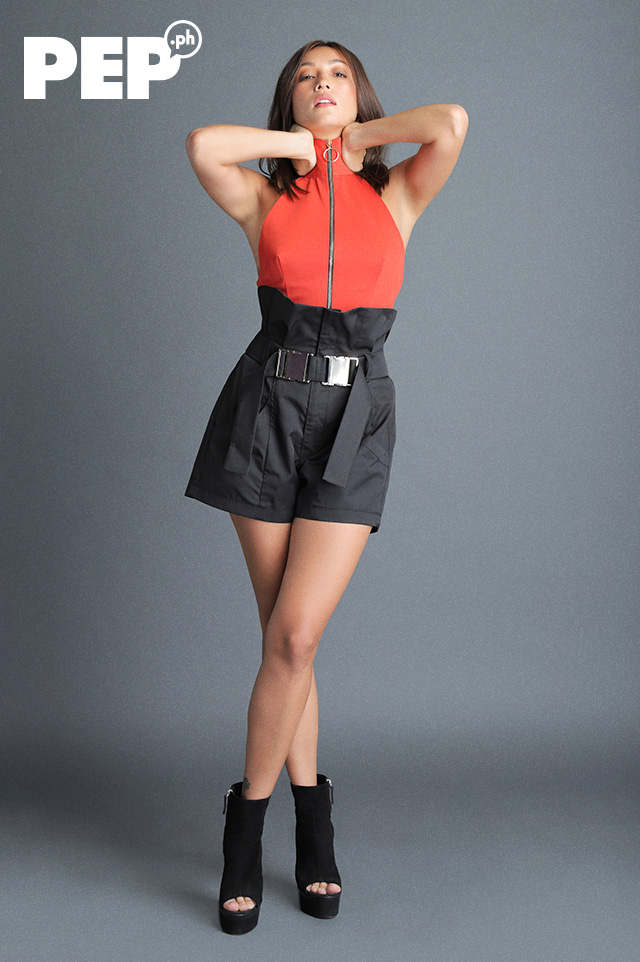 Solenn narrates, "I guess, at 26, you still have room to [make mistakes]. Alam mo, kung 34 ako when that happened or 35, baka I'll be like, 'Let me think twice, you know, this is the time when you become serious.'
"Twenty six, if I mess up, nandun pa rin yung parents ko, if ever. You still have time to study something else if you want to din. So ayun, sabi ko, just go with it, try it out for a year, and if you don't like it, then baboo."
Solenn just knows how to grab the opportunity when it comes her way.
"When it happened, siyempre nandun yung opportunity.
"Sabi ng parents ko, 'You know, kung gusto mo gawin, try mo. Kung hindi magwo-work, may trabaho ka naman. You studied and you have a job. If you like it, you'll never know kung saan ito pupunta.'
"So I just went with the wind, and ayun, nagtuluy-tuloy."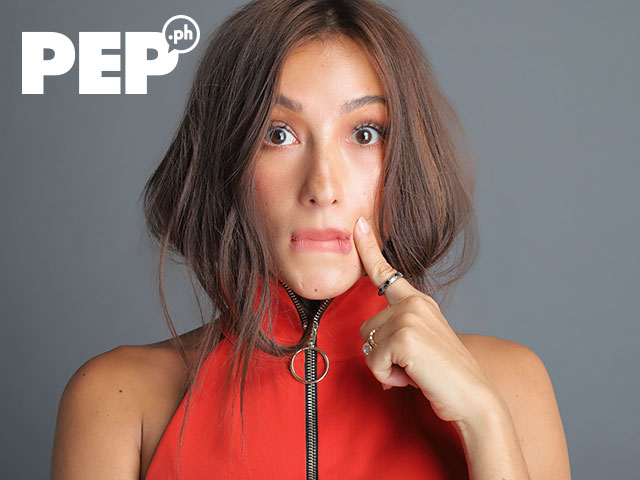 SOLENN: THE ACCIDENTAL STAR
Solenn was first introduced on Philippine TV through the Kapuso network's reality show, Survivor Philippines: Celebrity Showdown, hosted by Richard Gutierrez.
Before joining Survivor, she had already carved a career in the fields of fashion and make-up. She had been working for Lulu Tan-Gan's knitwear enterprise, TAN-GAN, and was also a make-up artist for celebrities, including Richard's siblings Raymond and Ruffa Gutierrez.
"Back then, I was a designer for Lulu Tan-Gan, and then she left for a month 'cause I think her daughter had given birth or something, so she told me, 'Hindi mo na kailangan pumasok sa work.'
"Sabi ko, 'Anong gagawin ko for a month?' But siyempre naman, three times a week, nagme-make-up ako sa mga celebrities.
"I was doing Mond [Raymond] for Showbiz Central. I was doing Ruffa for her events. Ang dami, iba't iba, lahat ng mga Rogue magazine covers, ako yung make-up artist doon sa umpisa.
"I had that on the side, but sabi ko parang gusto ko nang gawin something else 'cause I have so much time."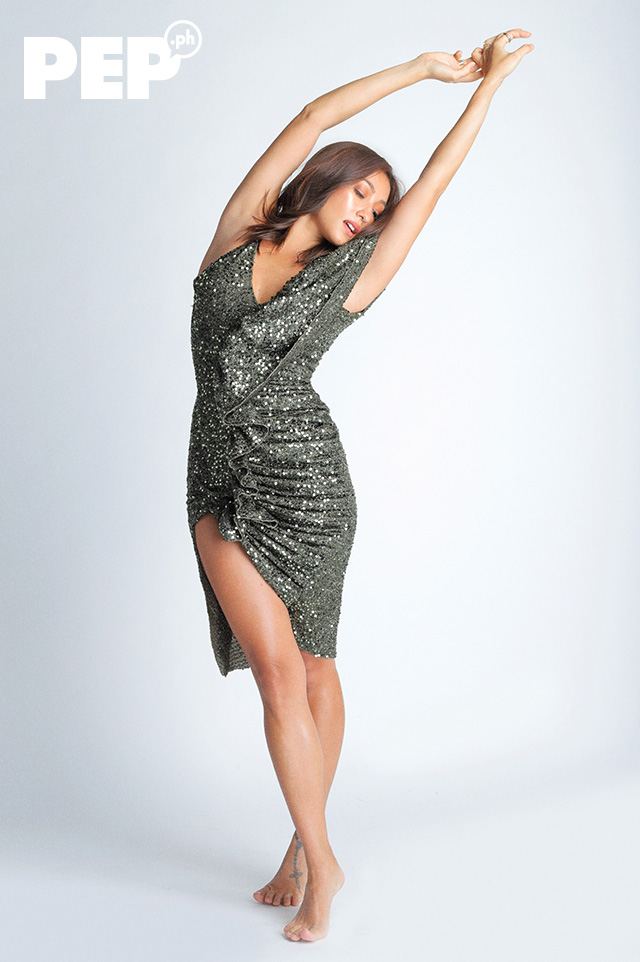 Solenn notes that it was her friend and client Ruffa who influenced her to join the reality show.
"Si Ruffa told me, 'Solenn, you should join Survivor kasi my brother's hosting it.' Sabi ko, 'Hindi naman ako celebrity.' Sabi niya, 'It's okay, you do make-up for celebrities.'"
Solenn listened, and initially wanted to join the reality show just "for fun."
Eventually, her motivation changed. She began to want to prove to herself and to people around her that she can join a reality show without the help of "backers."
She recalls, "Feeling ko, ako lang yung nag-audition talaga dun sa batch. So I went to GMA for the first time, and they asked me questions na kung kaya ko mag-stay on the soil, ganun-ganun, kung allergic ako, kung marunong ako mag-swim.
"And then, nasa Coachella ako 2010, and I got a text from GMA. Sabi nila, 'Hi, we'd like to welcome you to Survivor Philippines Celebrity Edition.' Sabi ko, 'Ay, shocks!' Pero walang back-ups. Siyempre gusto kong patunayan ang sarili ko din, to myself, and to my friends.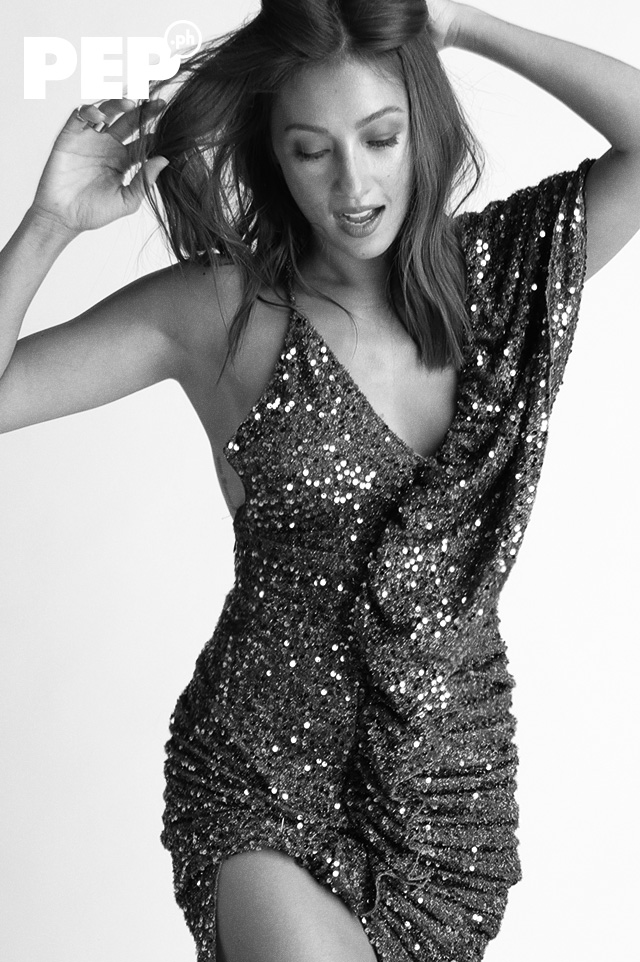 "So ayun, dun siya nag-start. And then, pagkatapos ng finale ng Survivor, nag-offer sila ng contract, and I got a contract from Regal Films. And then from there, I learned little by little, the craft."
Dubbed "Diwata ng Isla," Solenn captured the hearts of Filipinos viewing the reality show by breaking stereotypes (think: a beautiful woman cannot possibly fend for herself in an island), and unleashing her competitive side with every challenge during the month-long stay in Thailand.
Solenn later became the lone female who made it to the Final Three, along with males Ervic Vijandre and Akihiro Sato, who would eventually win the ultimate prize.
SOLENN: TV AND MOVIE ACTRESS
Solenn had her big taste of showbiz after the reality show.

Just weeks after Survivor Philippines: Celebrity Showdown wrapped up, she signed an exclusive contract with GMA Network and Regal Films.
Her first foray into acting was through the movie My Valentine Girls, opposite Richard Gutierrez. The movie was released in 2011.
Solenn recalls laughingly, "When I watched it, nagki-cringe ako. Hindi ko kaya!"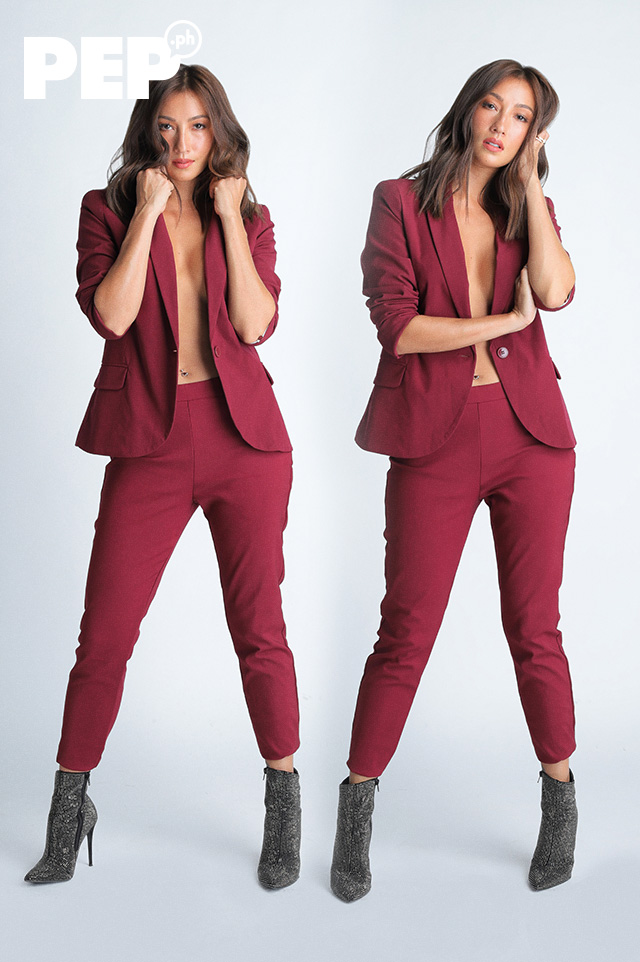 Since then, not a year has passed without Solenn participating in a Kapuso program or releasing a movie. To date, she has over 16 movie titles under her belt. She was part of the lead cast of Temptation Island (2011), Sosy Problems (2012), Da Possessed (2014), and My 2 Mommies (2018), among many others.
Her latest movie, Misterio De La Noche, an indie film directed by Adolf Alix Jr., made its world premiere at the 2019 Fantasia International Film Festival in Montreal, Canada.
On TV, she initially played support characters starting with Captain Barbell (2011), followed by Legacy (2012) and Akin Pa Rin Ang Bukas (2013), among others. She achieved her leading-lady status in the situational comedy series A1 Ko Sa 'Yo (2017) and in the dramatic Cain At Abel (2018).
Currently, she plays the role of Lianne in the Kapuso prime time series, Love You Two, with Jennylyn Mercado and Gabby Concepcion.
Although she knows she has improved on her acting skills, Solenn admits she still has a lot to learn as an actress.
"I have evolved, that I know. I've gotten better, but I'm not at my best and I have a lot to learn. But I do see improvement when I watch myself. Mas kailangan ko pa ng practice and it's all about being comfortable."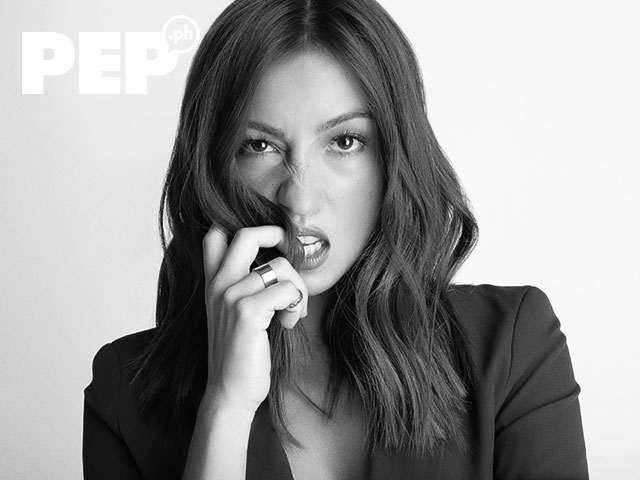 She adds, "Dati super shy ako kapag may veteran actor sa harap ko, I'd freak out and everything. Now parang, okay, if I embarrass myself, whatever, I embarrass myself.
"At this age, nobody cares what you look like or the perception of other people about you. Mas komportable ako sa set, so mas maganda tignan yung acting, but I need to practice pa."
Probably her favorite role thus far is Cassiopeia, from the Kapuso network's re-telling of the cult favorite Encantadia.
That role makes her feel like her career has come full circle—from being introduced in Survivor Philippines: Celebrity Showdown as "Diwata Ng Isla" to actually portraying a "diwata" in one of the biggest fantaseryes in the country.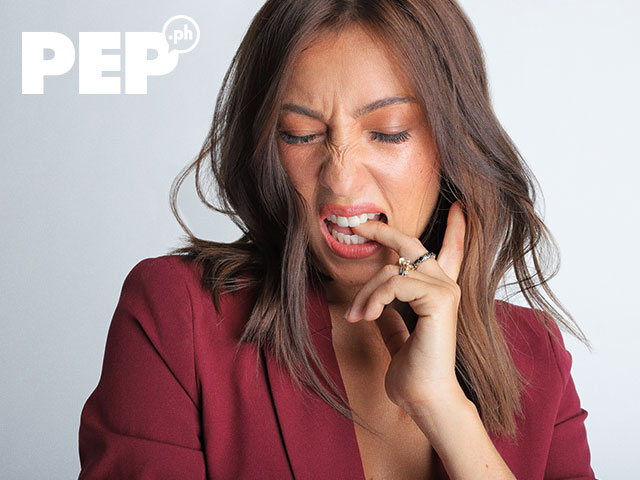 Solenn says, "Until now, my name is Cassiopeia... Kahit saan, like I went to Samar, in Biri Island. I don't think they even have TV there, I don't know how they know.
"As in walang signal, as in walang anything. And then I was taking photos, super layo ako, and then all these kids came running, 'O si Cassiopeia!' They don't know my name, Cassiopeia talaga."
She recalls, "When we entered, Direk Mark actually told us, 'Don't take this lightly 'cause Encantadia will change your life.' Of course, all of us were like, 'Okay, but we've done teleseryes before,' ganun.
"But totoo yung sinabi niya, when you do Encantadia, you'll forever be remembered as that person."
SOLENN: THE SINGER
It was also during the early years of her showbiz career that Solenn dipped her toes in the music scene.
In July 2011, she released her self-titled debut album and did a series of concerts at Teatrino Promenade in Greenhills. On August 23, 2013, she launched her sophomore album, SOS. Three years later, she released her third studio album, Solenn.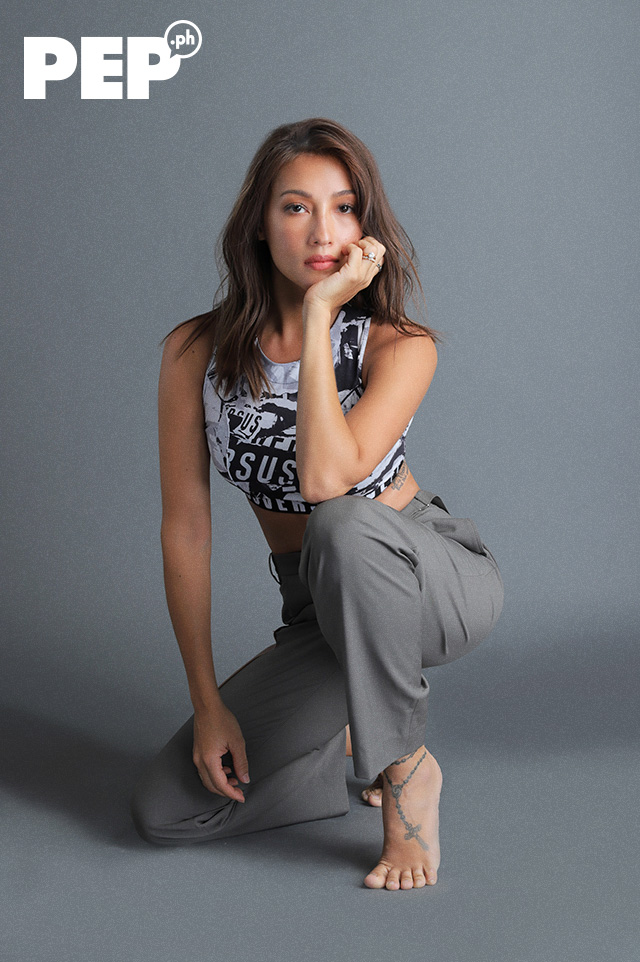 Solenn reveals that it was one of her greatest dreams to release her own album.
"Pangarap ko yun talaga, kung yung voice ko tulad ni Sarah Geronimo or Julie Anne San Jose… If my voice is like that, that's all I would do."
The Kapuso star, however, is still hesitant to call herself a singer.
"I wouldn't say I'm a singer, to be quite honest. I can hold a tune and if you give me the right songs, kaya ko. But I'm not a Sarah Geronimo or anyone like her.
"May isa akong genre lang na kaya ko kantahin. Very low my voice, I can't belt out. I don't know why I started as a singer, pero sasabihin ko sa mga anak ko may album ako."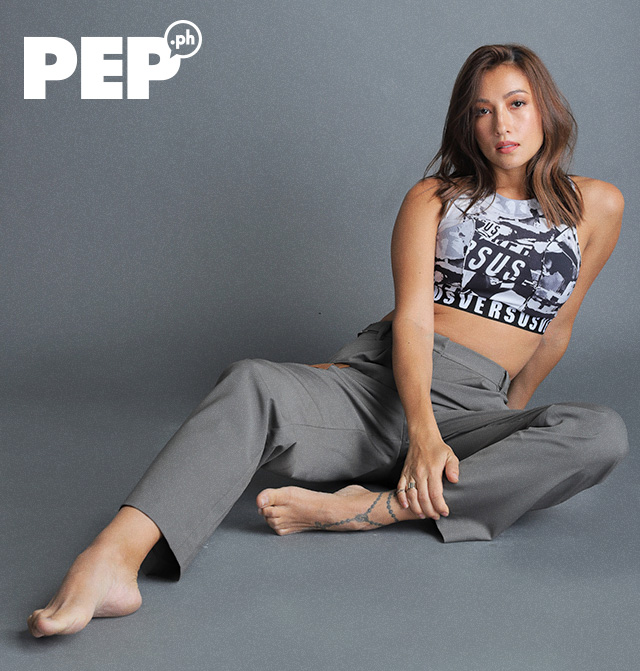 Solenn feels that she still has a lot to learn about singing.
"Of course, there's space for development. I need to practice. Siyempre, I'm not there yet. I haven't taken classes, but since I practice it more, since I sing on a regular basis, like for mall shows or whatever, mapa-practice talaga yung vocal chords.
"Pero feeling ko, if I really got into it, na may teacher, na every day may vocalization, baka mai-angat ko pa nang konti yung vocal range ko. But, yeah, everything is learnable."
At the moment, doing another full-length album is not at the top of her priority list. But if she creates music again, Solenn plans to do it on her own.
"If I were to write a song or work on a song, parang independent na lang, na just put it on YouTube or whatever. Just for the feels kasi I'm not a singer-singer."
SOLENN: THE HOMEMAKER
On Saturday, July 20, Solenn will be celebrating her 34th birthday.
At her age, Solenn seems to have achieved a lot but the Kapuso star still has a few more things to check on her bucket list. One of these is to start her own family.
Solenn married her Argentine businessman-model partner Nico Bolzico in 2016. The couple had an intimate wedding ceremony at Eglise Notre Dame in Combourg, France.
One thing many people—fans, friends, family members—have been looking forward to is for the couple to have their own baby.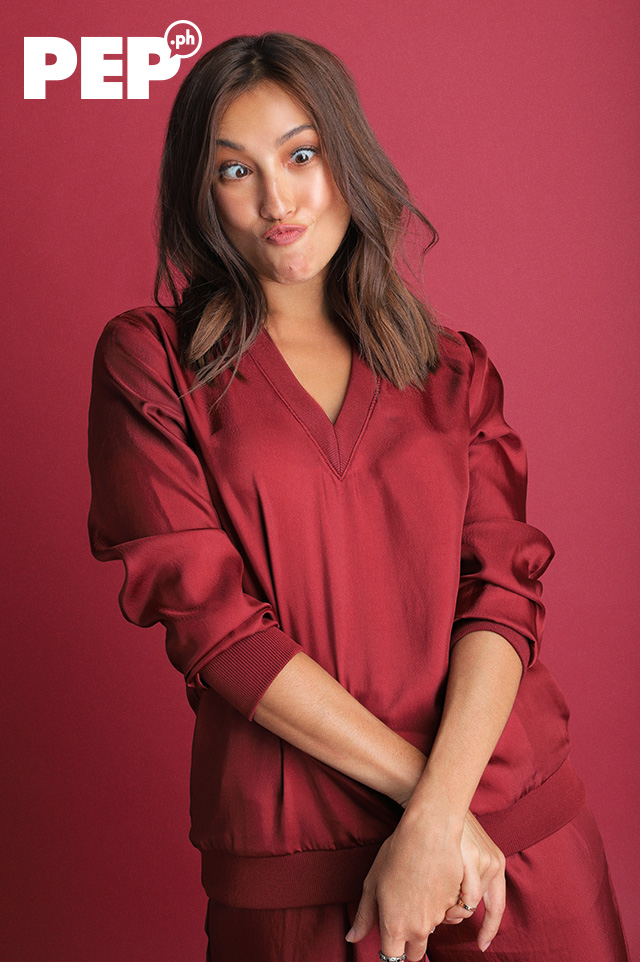 Solenn, however, wants to take her time and enjoy her married life with Nico before they welcome another member of the family. For her, women don't need to be pressured when to have a child.
She explains, "Back in the day, siyempre when you have a family, you get married early. Usually by 23, may anak ka na, that's also late na. Gone are the days na may time for that.
"Of course, as a woman, you still have to take care of your ovaries and everything because you do age there, and you can't wait too long.
"But 30 is still very young to have a kid nowadays because people are just really starting their career at this age.
"Mas lalo kapag woman because if you're in the work area and you're pregnant, they'll either give you less tasks or parang they'll treat you like you're crippled na, yung ganun, minsan.
"It's hard for a woman also to just say, 'Sige na nga, I'll get pregnant,' because if you have so much to do still, it does pause your life for a while.
"Kaya I didn't rush it. I also enjoyed my wedding, I enjoyed being with just my husband at home, I enjoyed being on my own without him, travelling with my friends."
Asked if she's ready to have a child, Solenn says she's ready anytime. But the Kapuso actress notes that she's not the type to plan these things.
She tells PEP.ph, "The more you set, the more it doesn't happen especially when you're pressured. When people are like, if my mom's like, 'O, kailan na kayo magkakaanak?'
"The more you ask, the more na ayokong gawin because everyone's asking. People need to let couples or other people just write down their own journey.
"Dapat walang pressure, walang tanong. Kung nandun, happy ang lahat for them. Kung wala, happy din. Like, buhay nila [yun]."
Solenn does enjoy some Me Time away from her husband from time to time. In fact, the couple have celebrated Christmas away from each other two years in a row.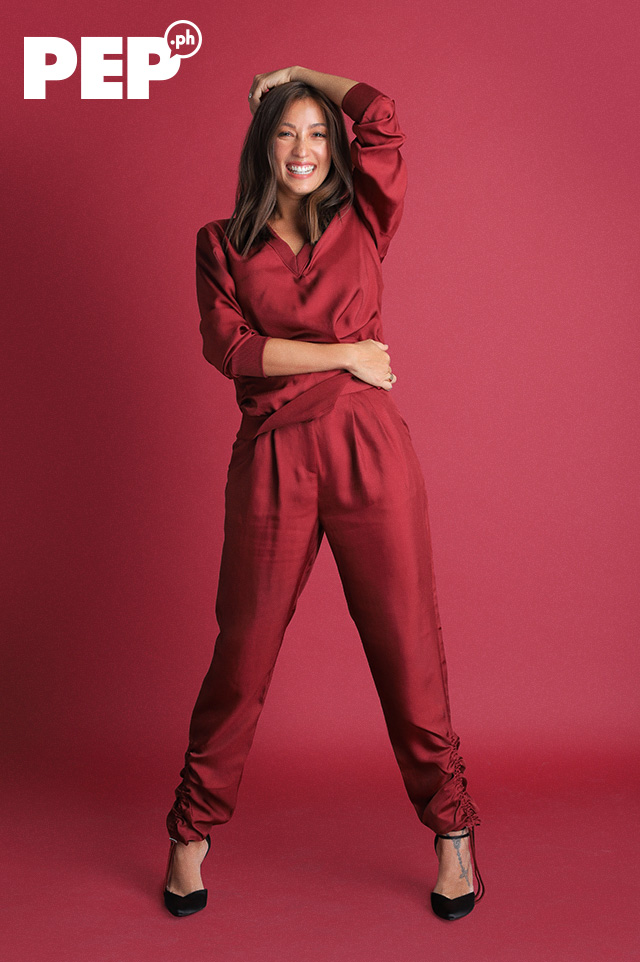 Solenn doesn't see anything wrong with this kind of set-up for married couples.
She expounds, "Para sa akin, you get married because you need to be with a partner for life, like you'll be able to live together.
"It's not 'cause you married someone, you're glued to each other. Because you'll end up suffocating each other and leaving each other.
"Para sa akin, whoever you were before you were married, you're the same person. Siyempre may konting compromises here and there, but not compromises that change your personality."
Aside from starting their family, one of her goals in the coming years is to start another business.
"Siyempre I wanna have my own big business. I have a lot of small businesses. But I'd like to have...I don't know what it is yet, kung clothing brand or make-up line in the future since I studied makeup naman or a skin-care line.
"I do wanna have something that I can go to the office for, na ako yung boss, so I can also not come to the office when I decide to."
As for her acting career, Solenn has a few more dream characters she wants to portray.
"I've always wanted to do yung parang Gone Girl, super type ko yung movie na yun. 'Tapos I wanna do something na may shark or something about the ocean, like Jaws.
"It's very cliché, pero ayun, parang feeling ko ang saya 'cause I love to be at the beach."
Gone Girl is a movie released in 2014, starring Ben Affleck and Rosamund Pike, where the girl gets the upper hand. Meanwhile, Jaws is a 1975 American thriller set in the sea, directed by Steven Spielberg.
Solenn also wants to do more indie films.
"I'd love to do more indie films kasi iba yung stories din kapag indie, mas kakaiba or not something you come across every day."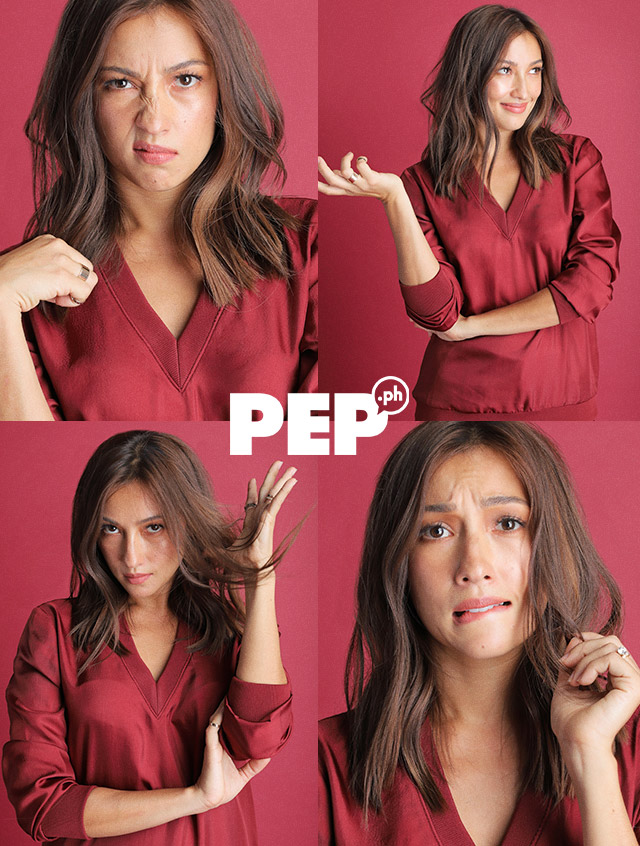 PHOTOGRAPHER: Cyrus Panganiban
SHOOT PRODUCERS: Nikko Tuazon and Rommel Llanes
INTERVIEW: Nikko Tuazon
CREATIVE DIRECTOR: Jeremiah Idanan
STYLIST: Bea Constantino
CLOTHES:
Layout 1: Halter top and paperbag shorts set by Samantha Richelle
Layout 2:

Gold sequined dress by Daryl Maat

Layout 3: Marsala blazer

and pants set by Tibi, available in Distinqt
Layout 4: Sports bra by Versus and

gray trousers by Tibi, both available in Distinqt
Layout 5: Marsala sweatshirt by Tibi, available in Distinqt
MAKE-UP ARTIST: Robbie Piñera
HAIRSTYLIST: John Valle
VIDEO PRODUCERS: John Henri Mariano, Mart Francisco, and Ann Cajucom
Special thanks to Marian Domingo of GMA Corporate Communications