Dominique Cojuangco finished her second degree, Merchandising & Marketing, with flying colors.
The unica hija of Gretchen Barretto and Tonyboy Cojuangco graduated magna cum laude at the Fashion Institute of Design & Merchandising in San Francisco, U.S.A.
She earned her first degree, Fashion Design, from Istituto Marangoni London in July 2017.
Dominique shows her diploma through Instagram Stories, and captions it with, "Four months late, but hey! My second degree."
As seen on her diploma, her actual graduation happened on September 26, 2019.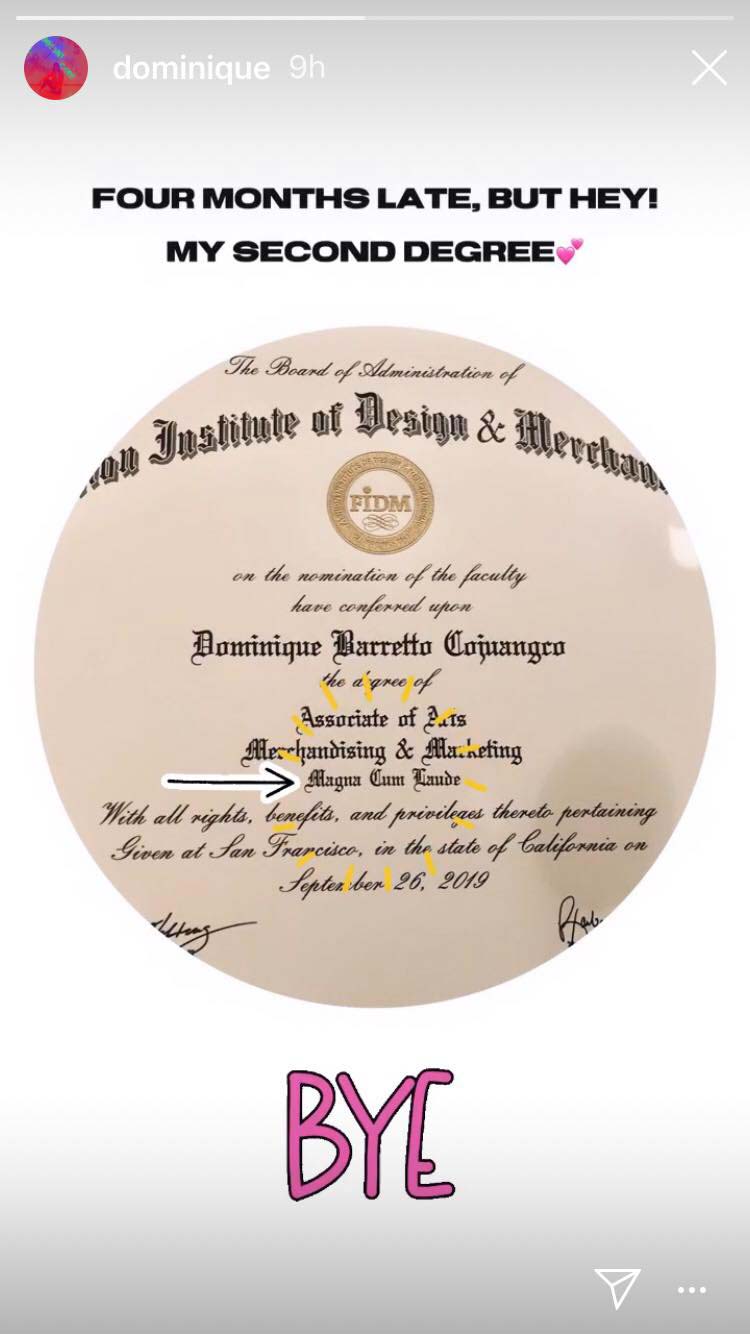 Gretchen reposts her daughter's Instagram Story on her feed, and highlights Dominique's Latin honor.