On Easter Sunday, April 16, 2022, Neri Miranda goes island-hopping with Margarita, the yacht she gave her husband Chito Miranda on his birthday last February.
Clad in a black one-piece swimsuit, she writes in the caption, "Oh hello cellulite at puson."
Some of Neri's followers are able to relate to her post. Their comments assure her: You are not alone.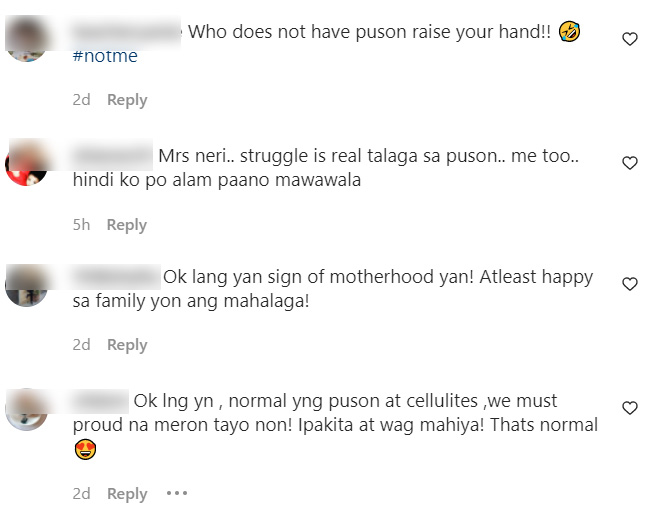 Some netizens praise her well-maintained beauty.
Though she mentions "puson," the former actress does not actually look like she gave birth in October 2021. From 73 kilos or 160 pounds, she was down to 61 kilos or 134 pounds in January 2022.
For a time, she avoided carbs and sweets to achieve her weight goal: 55 kilos or 121 pounds.
But as one of the netizens says, it's hard to lose the fats.
In her previous post, Neri quipped, "Kung pwede lang magdonate ng taba tapos parang drive tru lang, di ba?"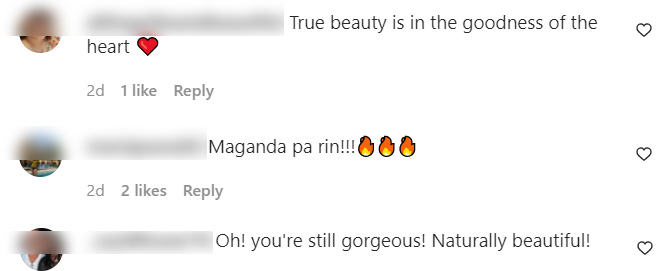 Back to the swimsuit post, this one is the winning comment: "Debale nang mapuson basta may sariling yatch GOAL."

Aside from island-hopping, Neri and her family also had fun under the sun during the Holy Week break at Pico de Loro Beach and Country Club where she owns a condo unit.
Here's the 36-year-old celebrity mom swimming with Baby Cash.
They went fishing, too.
"Fishing muna sa @margaritayacht. Ang sayaaaaaa ko di ba? Haha! Maka isang kilo lang kami, pwede nang umuwi at nang may pang ulam na. Paksiw bisugu na to! Patis at sili na sawsawan!"
But the fish ended up being fried, but, nonetheless, "Best tasting fried fish...EVER," said Chito in the comments section of Neri's post last Maundy Thursday.
"Yung paksiw naging prito na lang. Bisugu—huli namin kanina. Kanin, kamatis, at pechay-ani namin. Itlog maalat-bili ko sa palengke."